As the Airfix P-51D draws to a close, I am taking a step back into more familiar territory with a Luftwaffe build. I have espoused the merits of the Eduard line Bf 109's but I have yet to actually crack a late war kit. I will remedy that with this build. The kit was given to me as a gift by a friend so I am keen to make it worthwhile. I have added some extras in the form of a BRASSIN sets and Maketar masks: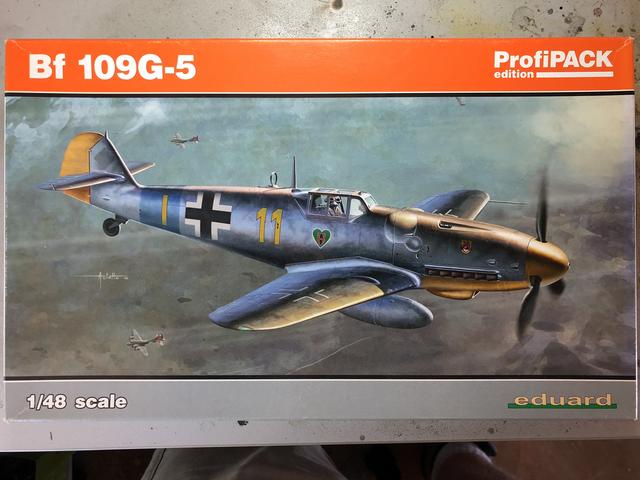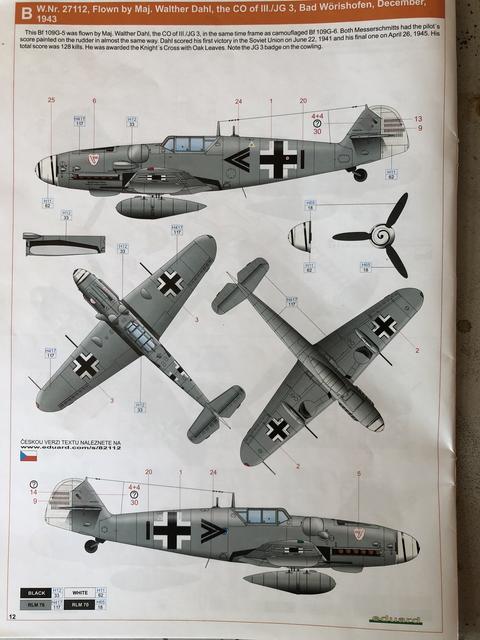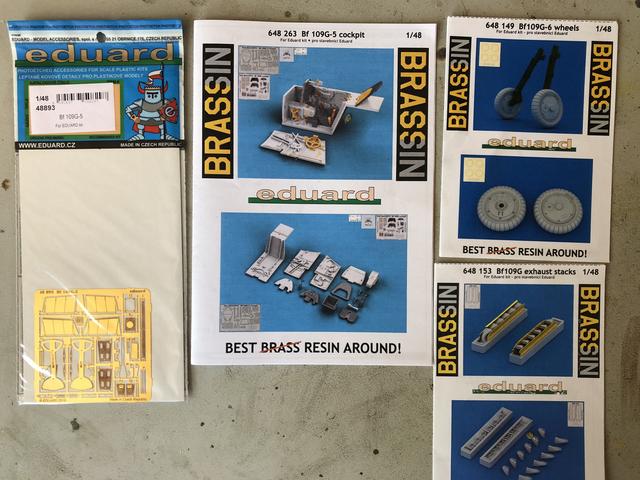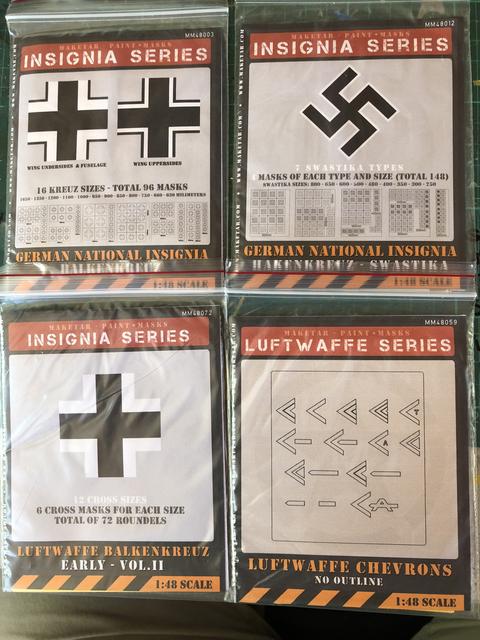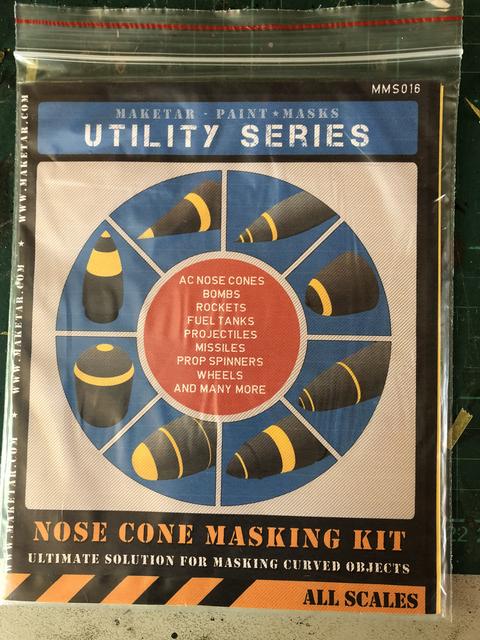 I started as I normally do and coated all the PE in Tamiya Metal Primer. There is a lot of frets from the cockpit set and additional sets: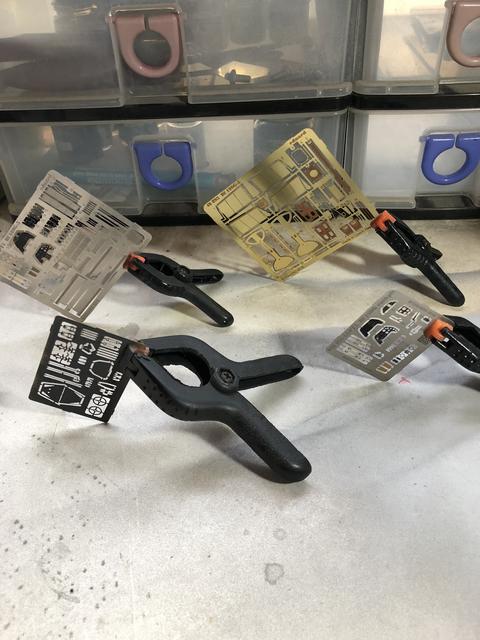 I then started in the resin cockpit, carefully rinsing the resin and giving it a base coat of Aeromaster RLM 66 when it had dried: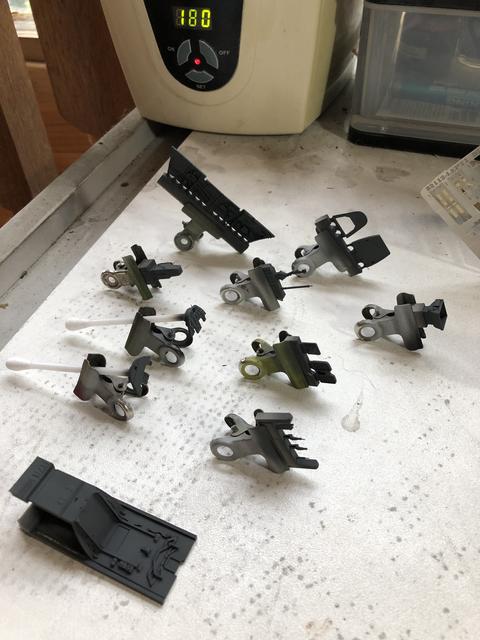 The first construction began with the seat, central cannon mount, forward cockpit firewall and rudder pedals (which are comprised of one resin and three PE pieces!):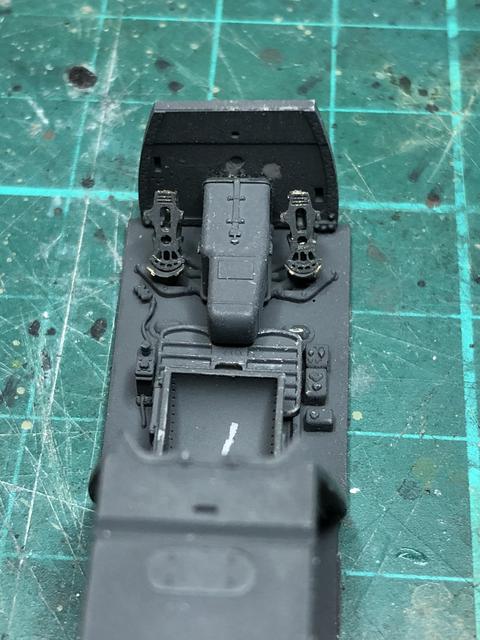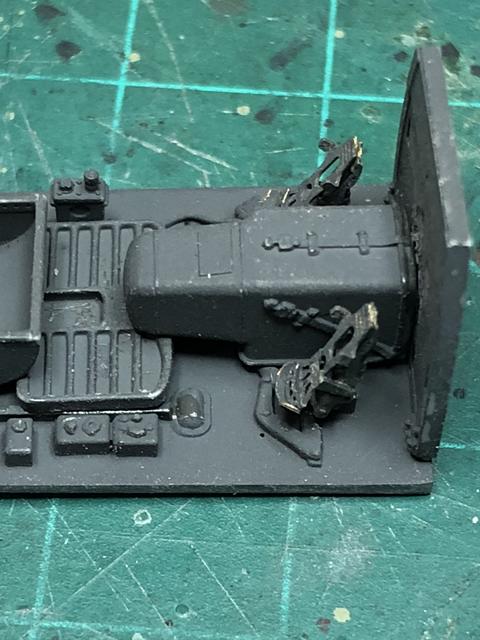 The toe straps will go on as the third piece of PE and the pedals will be lightened as per John Kim's build. After all that effort, they deserve to get noticed!
Regards,