Hello all together.
A long time ago… at a place far, far away … I have started a big project concerning the German railway gun "Dora". I have planned to continue this never ending project several times, but due to some other projects I never had the nerve to go back to the "Dora-project". I have made lot of modifications and changes to the kit which made lot of work necessary. This discouraged me to continue so many times… so many times I had the "Dora" back on my desk, but never really started to continue finally. Now finally, after some years of pause I want to come back to this work….
What are we talking about… the "Dora". It was Hitler Germany's biggest (often called by mistake) railway gun, although it was no railway gun as it was not able to drive on rails. It was transported in several separate pieces and put together at its final destination. The kit in scale 1/35 from manufacturer Soar Art Workshop was called the biggest plastic kit ever…. And it is really, really huge. Big parts, lot of parts and lot of mistakes. There are many things at the kit that need some modifications or upgrades, some changes which I started long time ago.
A small survey of the changes done before are …
Gun barrel. The gun barrel in the kit is too long and the proportions are wrong. I have cut the barrel in several pieces, shortened each part and put it together once again with an aluminium pipe inside for stability.
Catwalks. The catwalks in the original cannon were made of wire frame. In the kit it is made of one-piece plastic walks. I have made new catwalks with mesh and new crossbars.
Railings. All railings in the kit are about 10mm too high. I have modified each railing to its correct sizes.
Wagons. The gun was situated on 4 long wagons. Each of these wagons consisted of two separate wagons, put together under carriers. The kit provides 4 long wagons. I have cut each and made 8 separate wagons as it is at the original cannon. The running surface was made new of real balsa wood.
Further changes or modificatsions will follow during the further built of this model.
But for the moment, some pictures of the actual state of the kit in the following …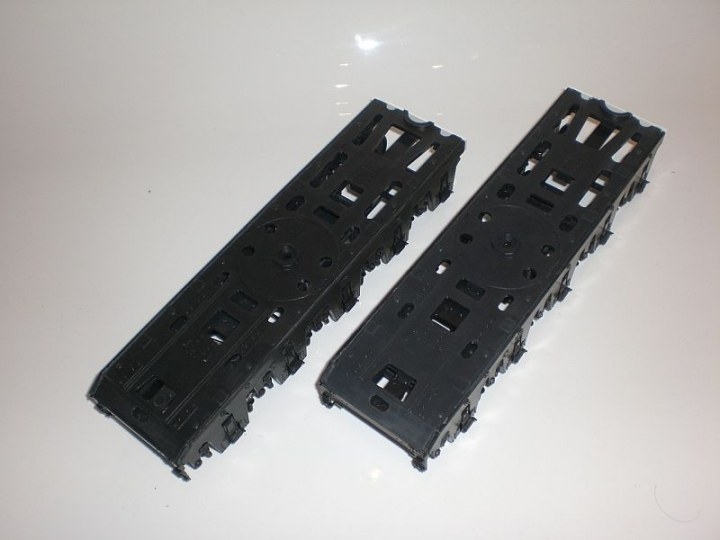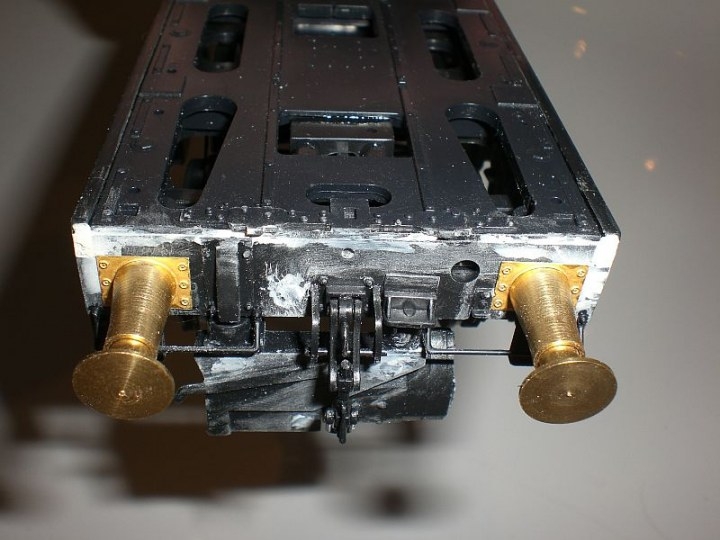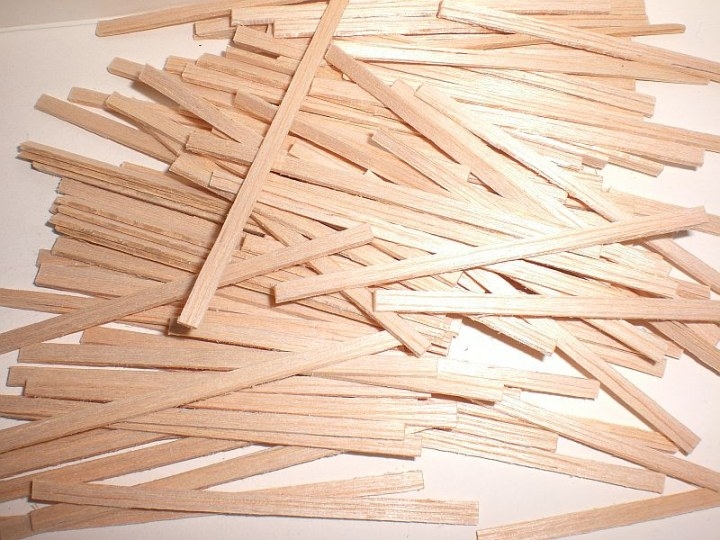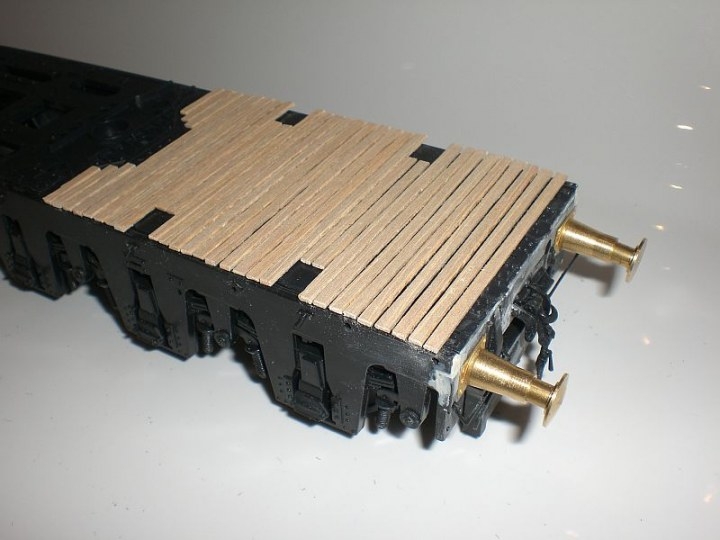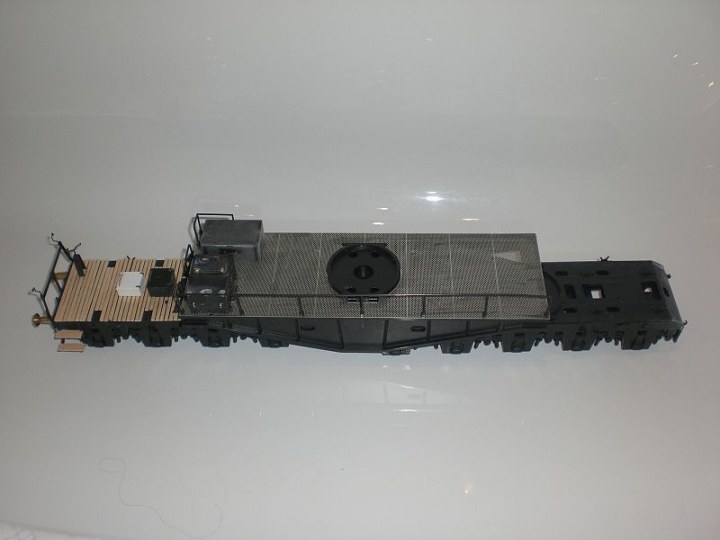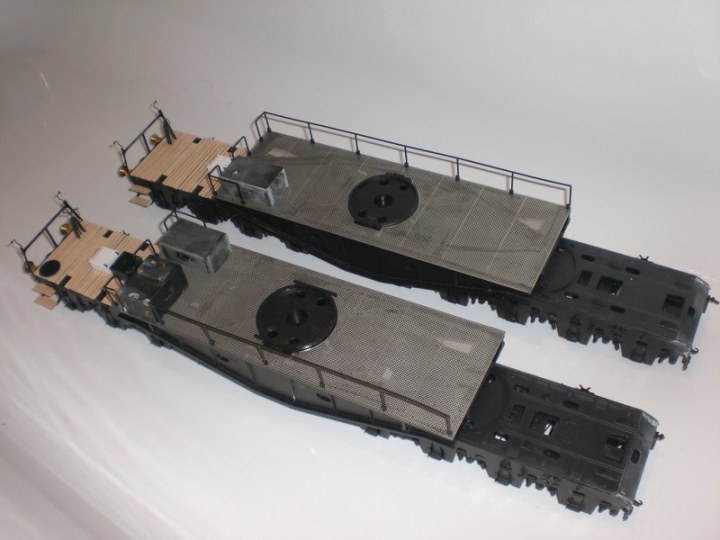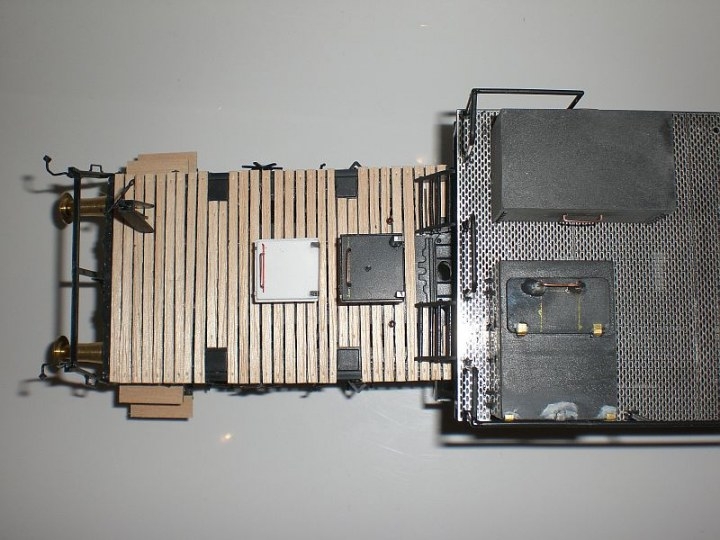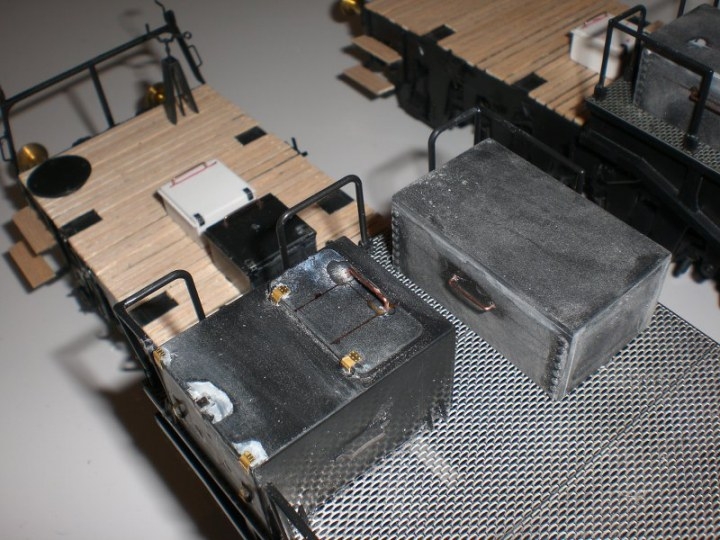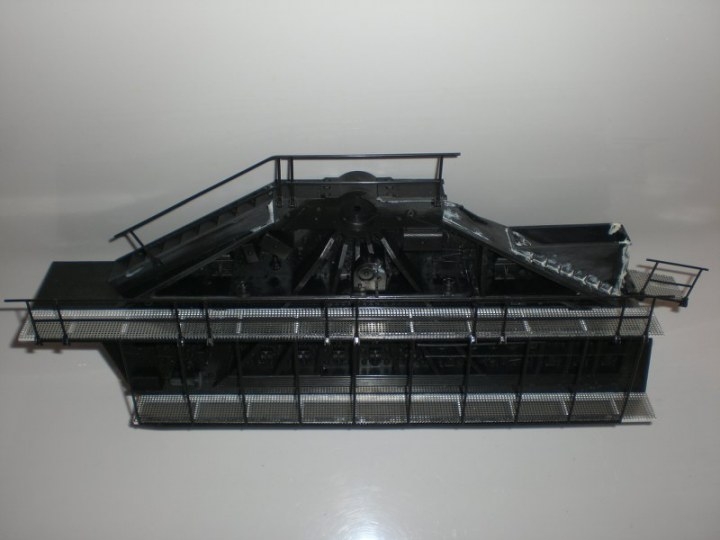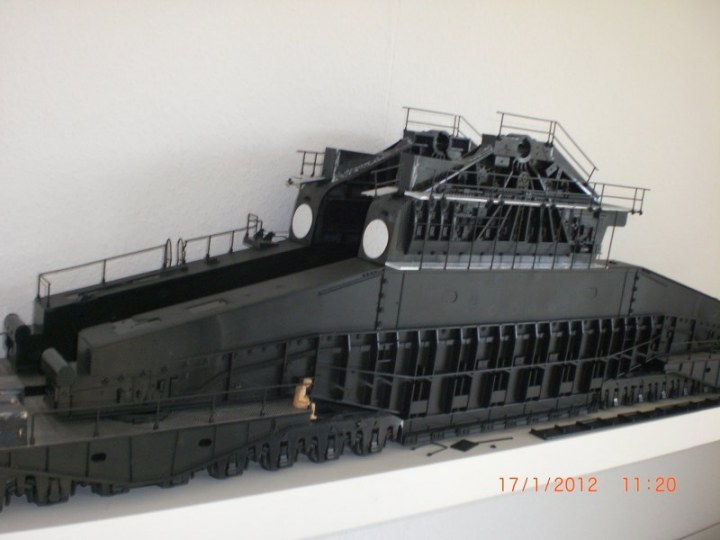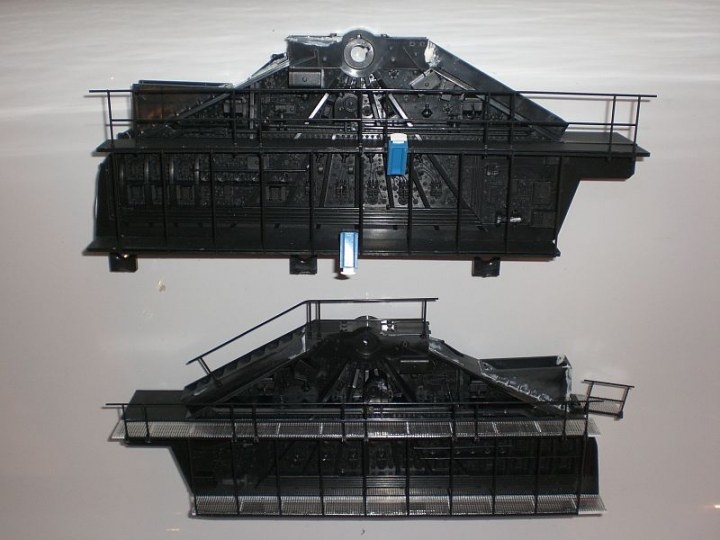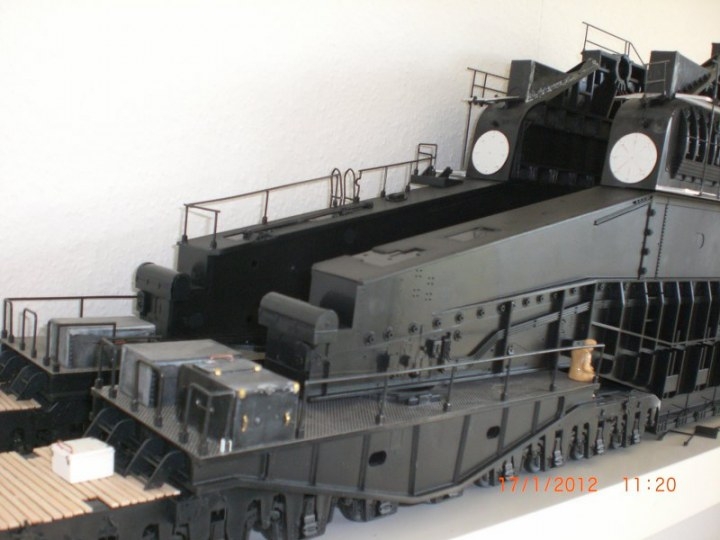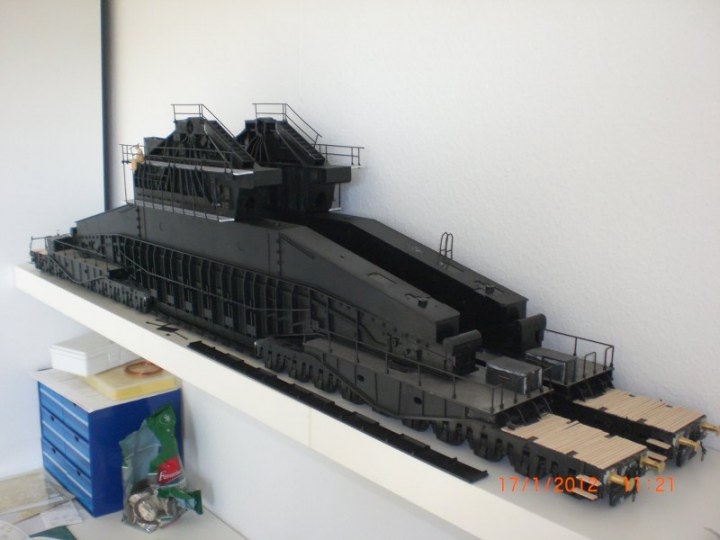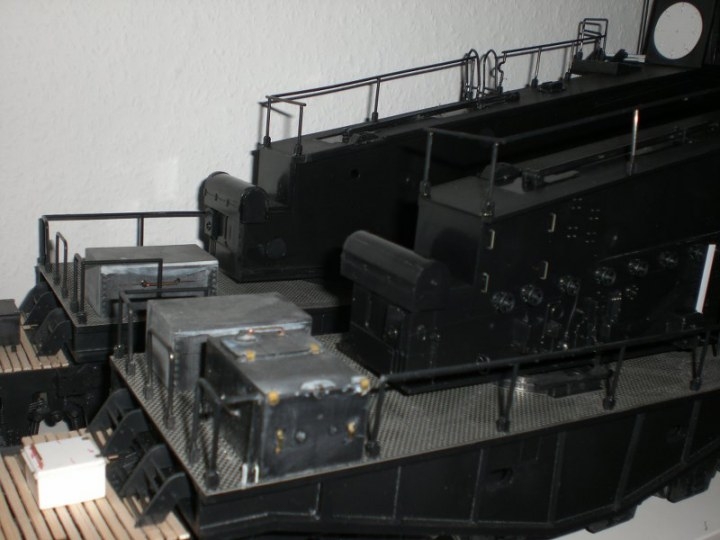 Edited by elmarriachi, 24 October 2016 - 02:24 PM.