Hello gents,
The 2017 monster project is going out the planning phase and about to be started.
The idea is to reproduce something like that: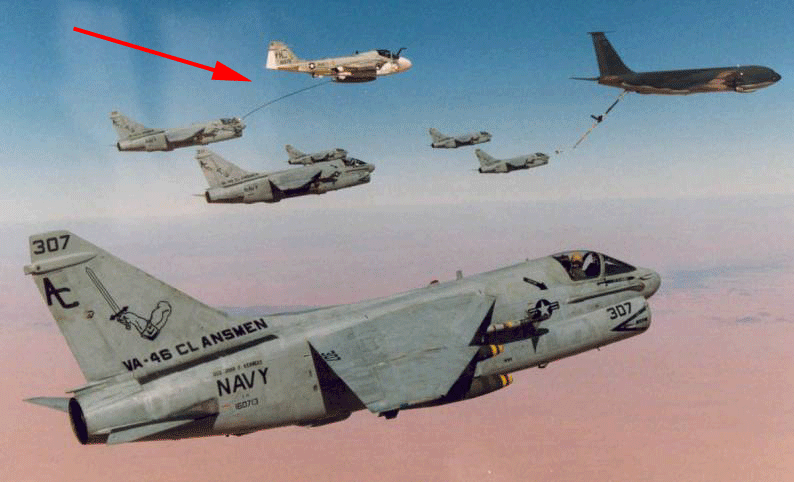 Trumpeter A-6A converted to KA-6D refuelling a trumpeter A-7E during Desert storm
I love the idea of matching up an early USNavy paint scheme of the KA-6D and the older TPS of the corsair in the same model.
The obvious downside will the the size of the display in 1/32.
The Trumpeter A-7E: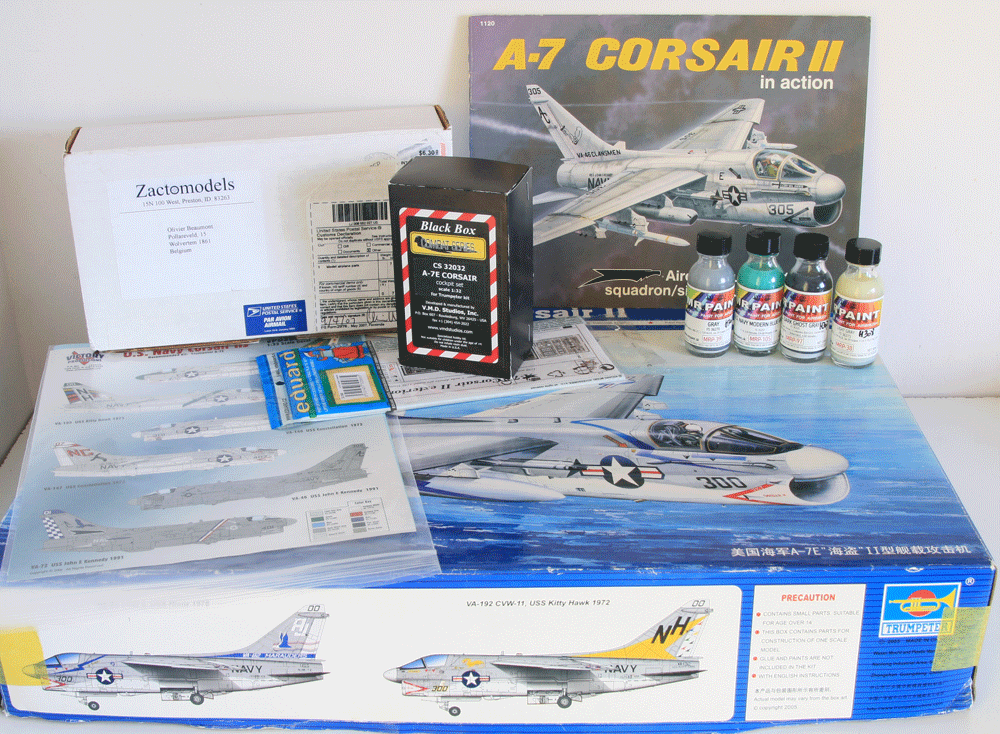 - A-7E trumpeter
- Zactoman canopy and nose correction - I don't have the full intake trunk
- Eduard exterior PE
- Black Box A-7E cockpit
- I'll need a pilot, it will be either PJ or Master's haven't decided yet
- The decals will be either VA-46 clansmen or VA-72 from the Victory production sheet
- It will also be the first time I'll try the Mr paint acrylics rather than my beloved Gunze
The A-6A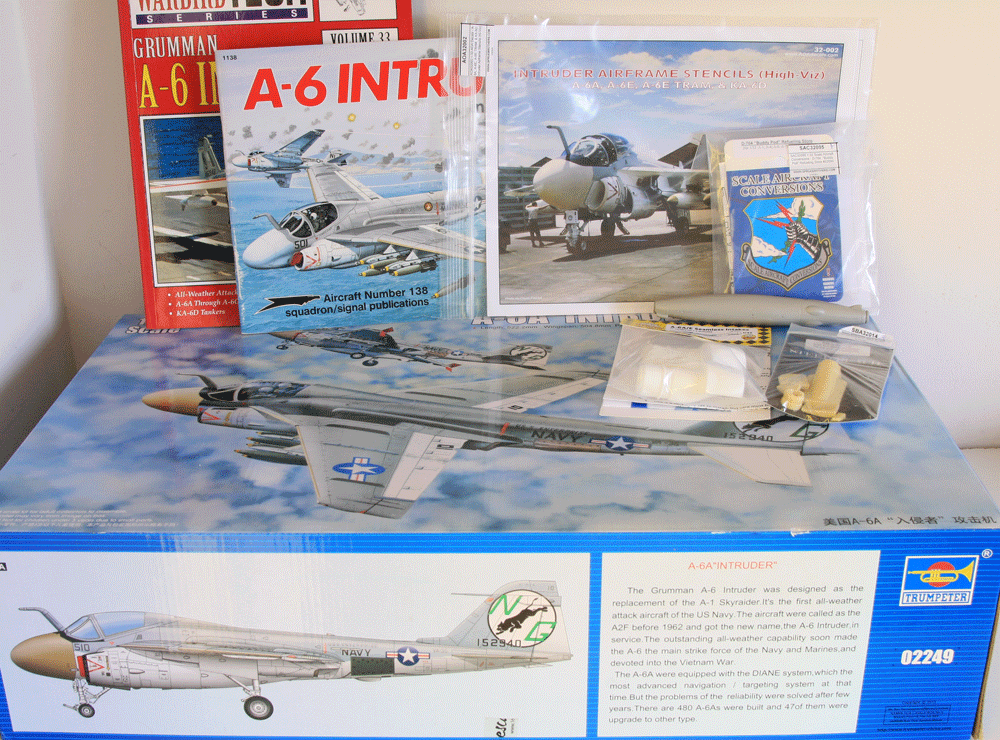 - A-6A trumpeter
- KA-6D conversion from Steelbeach
- Seamless Intakes from Rhino models
- AOA stencils decals
- SAC buddy refuelling pod
- 2 pilots, either PJ or Master's
I'll still need to sort a few issues with the A-6 such as the cockpit and more especially the seats. IW asn't able to find which seats are in the KA-6D. So i held off buying anything for the pit yet.
Decals will also be an issue as KA-6D decals aren't easy to find for that period. Basically i have two choices, the one from the picture above (VA-75) for which there is no decals available and therefore will imply custom decal artwork or the Va-35 black panther. Decals don't exist for the hi vis refueller, but I could use the AOA decals and convert them with rather ease...
But anyway, I'll start with the A-7 so I have plenty of time to decide which way to go with the KA-6D
It's going to be a slow build so bear with me and don't hesitate to post comments, i'll probably have many questions as I progress
On the way to some fun modelling...
Edited by red Dog, 11 February 2018 - 04:40 PM.