Now here's a thing.
You finish a build and start thinking about what to do next.
I've got a couple of models I've been "tinkering" with for a couple of years whilst waiting for things to dry on my current build.
So, there's my Sluff with Zacto and Aires goodies which I've done some work on.
Ok lets' go with that, but NO! Someone has just started a build with virtually the same am.
Hmm, the 1/32 Mossie's still sitting there but again there's one being built.
SO! the Crusader it is!!!
Its been done before on LSP and also in the same scheme I'm doing but I have done some work on it so maybe I'll go with this one.
I'll be using the Zotz VF-84 "Flame mouth" decals.
I've already built the "Jolly Rogers" Phantom and Tommycat so this will be the third in the "trilogy"
(I've also got some uber decals for their current aircraft so watch this space!)
Here we go then.
Using the F-8E kit as the basis.
I'm going to be using Barry's terrific build to help with the airframe "adjustments" that are needed.
I've got the Aires exhaust, wheel wells and "E" pit which will need fettling to give a C.
I've also got Harolds seat for the early C's which used the Vought seat.
Some G Factor gear legs, Contact resine wheels and a few other bits.
This has all been sitting in the stash for a couple of years so maybe its about time it got built!
Already chopped the nose and been adjusting things for the Fisher nose.
Not quite there yet but its close: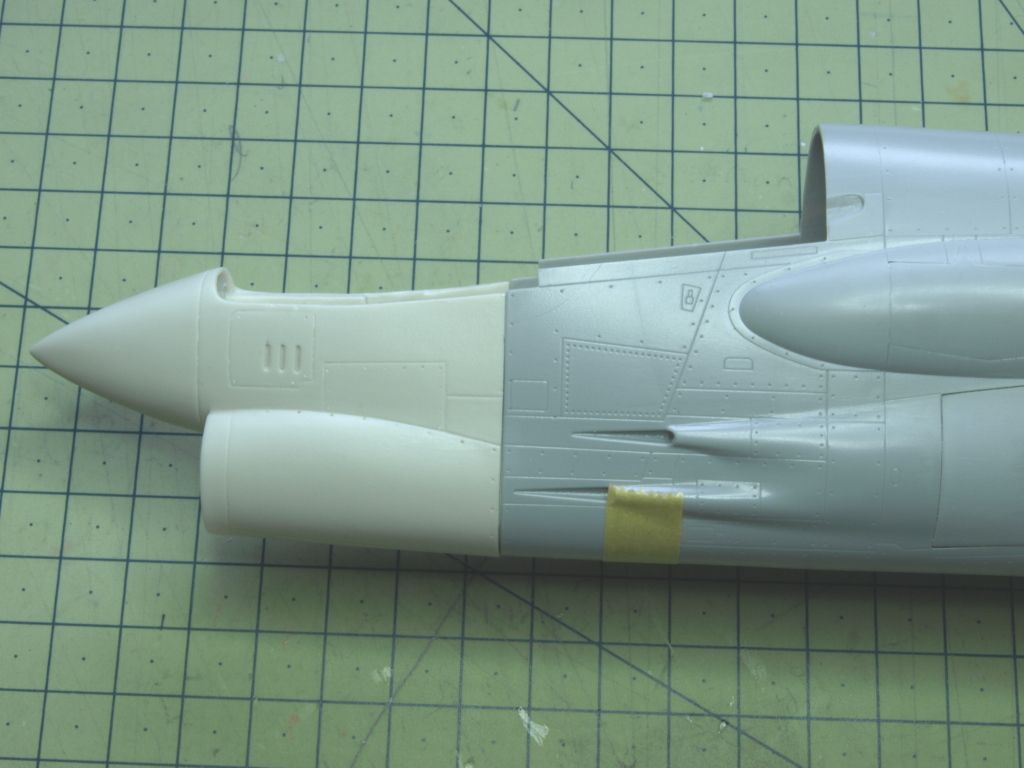 I'm closing up all the hatches.I really cant be bothered to build her on the ground with all her guts hanging out but then that's just me!
Refuelling probe, and gun hatches closed.
As Barry mentioned in his build these don't appear to have been moulded for fitting in the closed position so a lot of sanding etc. Not bad atm but maybe a few shims needed to get the panels tight: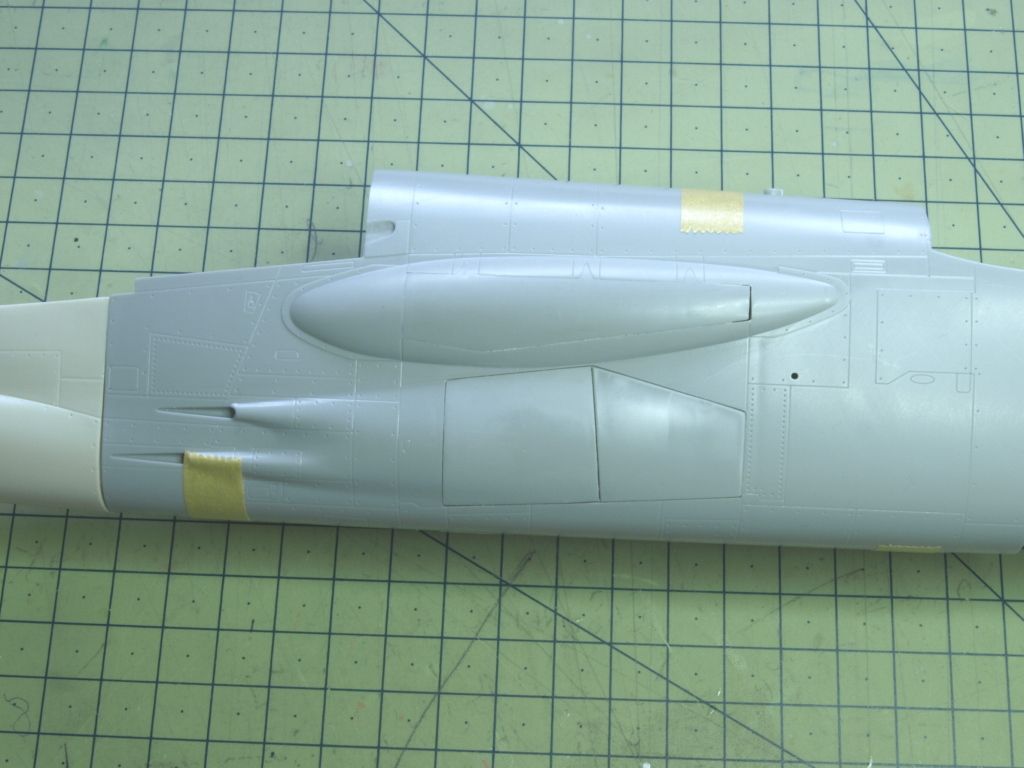 Also closed up the Ram air turbine hatch. Just cant be arsed to model a fan sticking out of a plane!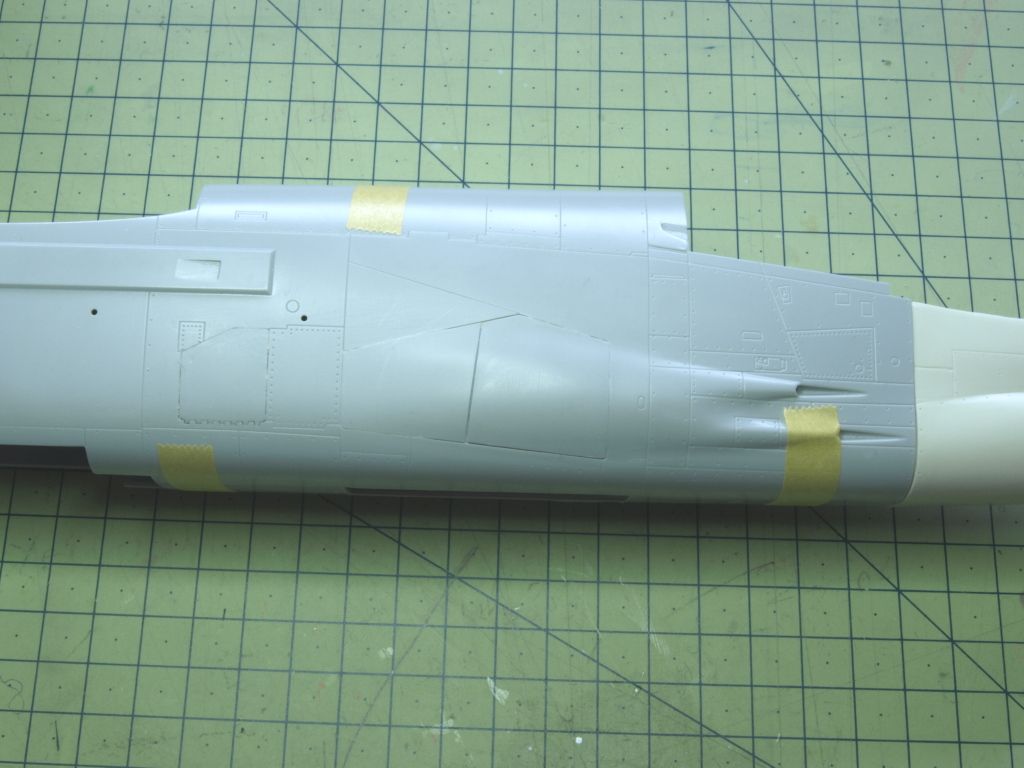 I'm using the Aires gearbays so I've sanded off the detail on the Fisher intake to squeeze the Aires bay in :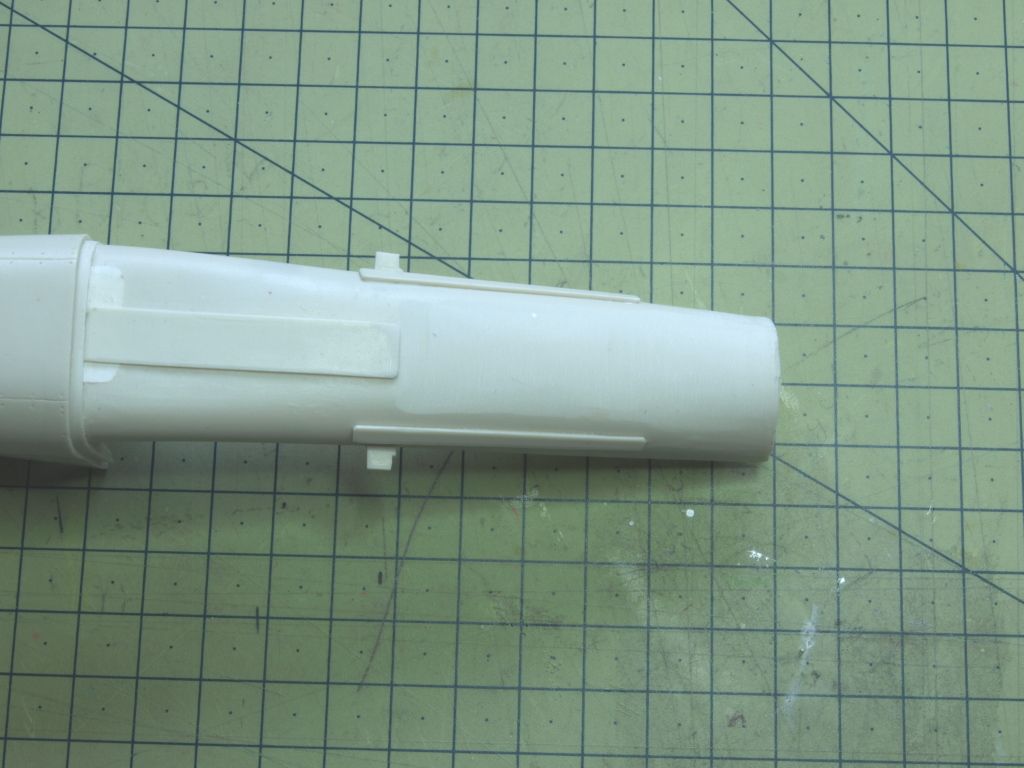 Back soon with the wings!
Yum!