Yaaaah! 1/24 prop, thank goodness!
I'm having trouble with 1/32 props, so small!
I am building this for 2 reasons, firstly I have built the Trumpy IIc before and its a great kit, especially inspired by the two IIc's being built by Lancman and Wrongway at the moment.
Its a good excuse to do another.
Secondly I am building this mainly oob as an antidote to my 109 build on the Trip to Russvile group build.
I'm using the profile in the "Aircraft of the Aces, Legends of WW2" book.
Pete Brothers was often on TV talking about the BoB. He died only 18 months or so ago.
Apparently in this machine throughout July and August 1940 he was credited with 6 Bf 109's a Bf 110 and a Do 17.
Also its about time the real hero of the BoB aircraft-wise was recognised, the Hurricane, not the Spit!
Obligatory box-top shot: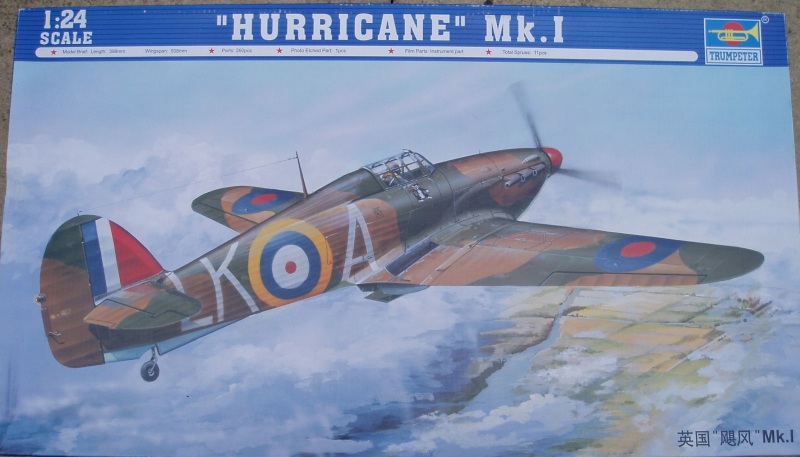 I will be doing the markings using some Techmod decals from the stash and may have to cut the codes by hand.
GAME ON!
Phil