OK, we need more entries in this group, so I am pulling this off the Shelf of Doom. It is a bad sign, but I swear no matter the group build subject, I have a shelved build that fits it. In this case, I have two: this A5m2 Claude, and a Silver Wings He51 from the Spanish Civil War. I am choosing this one, although if by some freak chance I finish this up quickly, I may do both.
Anyhoo, here is the kit: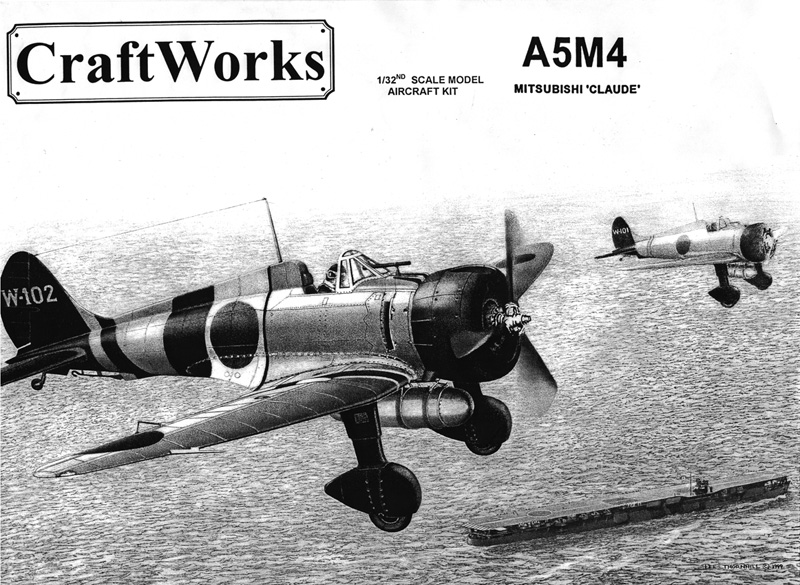 For those of you who haven't been around as long as I have, this is the old Craftworks kit, which originally was mastered by Dave Thompson for his Planes with Pants line. He then sold the masters and/or molds to Craftworks who cleaned them up a bit and re-released the kit.
You will notice the kit is for the A5m4. I am doing the A5m2b (early). As it happens, I corresponded with Dave through LSP and helped him out with a couple of requests for parts from some relatively rare kits. I also supported his efforts by buying nearly all the 1/32nd stuff he put out. So every once in a while he would send me some cool stuff. A couple of those items included parts to convert either his kit or the Craftworks kit to the A5m2b Early, and also the A5m4-K two seat trainer. He also sent some different gear legs with all or part of the fairings removed (although I haven't found them in my stash yet!)
So anyway I hope to build this as kind of a salute to Dave's work, plus the A5m2b early was produced the summer of 1938 so just makes it in the GB time frame. The A5m2b late started production in Sept of Sept 1938.