Hi,

It is the first model i am posting here. I used to be a 1/48 ww2 builder, but for 3 or 4 years, i became a 1/32 jets freak. Now I cant build anything other than 1/32 modern aircraft

(but still like piston engine and propeller, but mostly post-ww2).

(i have copy/paste this post from the one i made on ARC, to be honest....)
So it is the 1/32 trumpeter Mig-19PM, with a PAVLA resin cockpit, and czech marking from a Mig-21 decals sheet. The number was painted with a custom made stencil as i did not have any decal for it.
I have rescribed almost all of the panel lines (as they were not as deep as i wanted), then sanded, puttyed, sanded again, polished, then i applied a coat of ALCLAD grey primer, then polished again (with micromesh), then painted with various shades of alclad.

I just think that it is not enough weathered. In addition, my light weathering almost dont show in the pictures (it is a bit better in real). I did not want to build a very dirty, weathered and used aircraft as one can see in the eastern museums or on the road sides, but neither a brand new one straight from the arsenal.

Please, let me know what you think ! Thanks !
Link to a very small WIP thread : http://fighters.foru...19-tcheque-1-32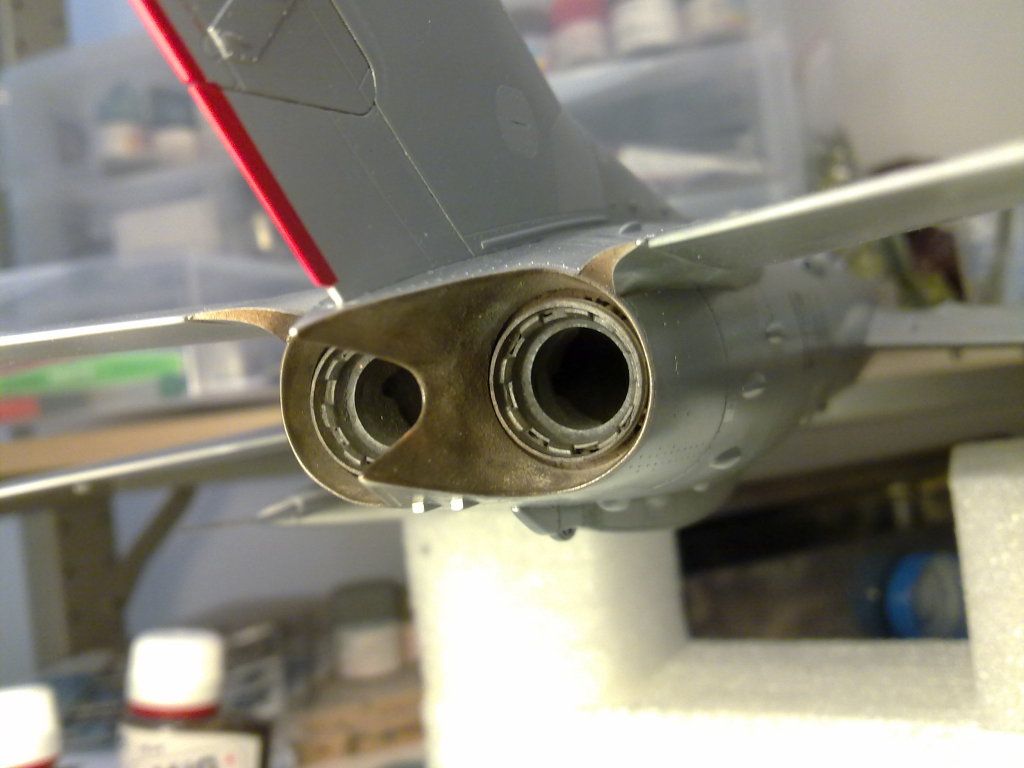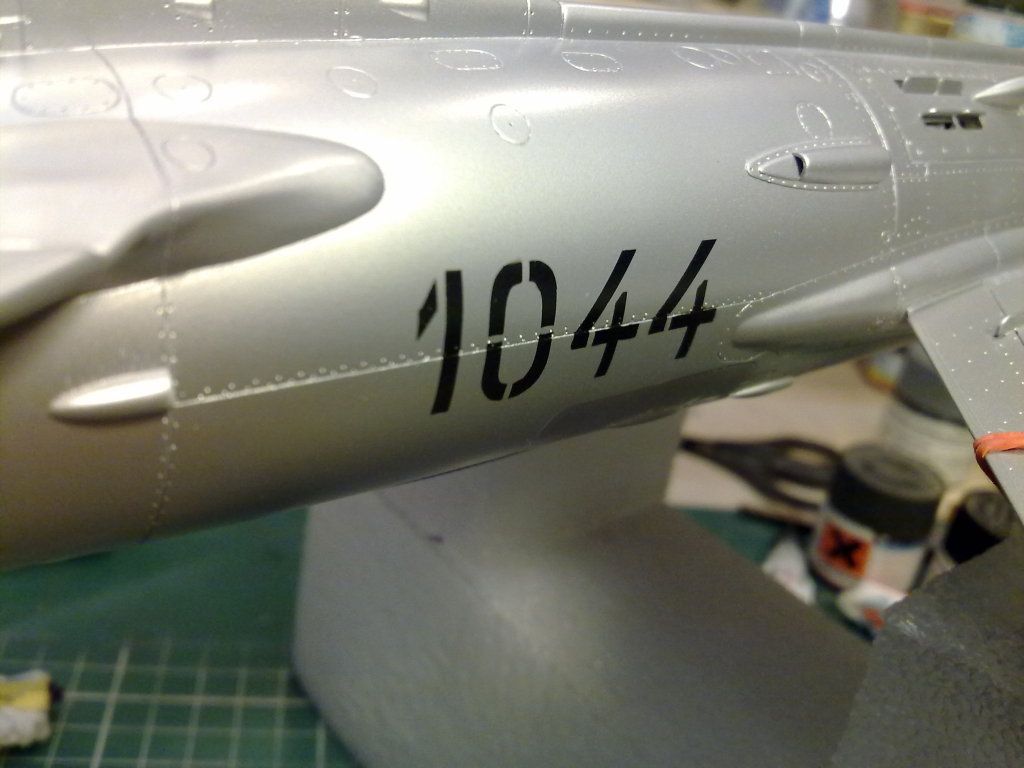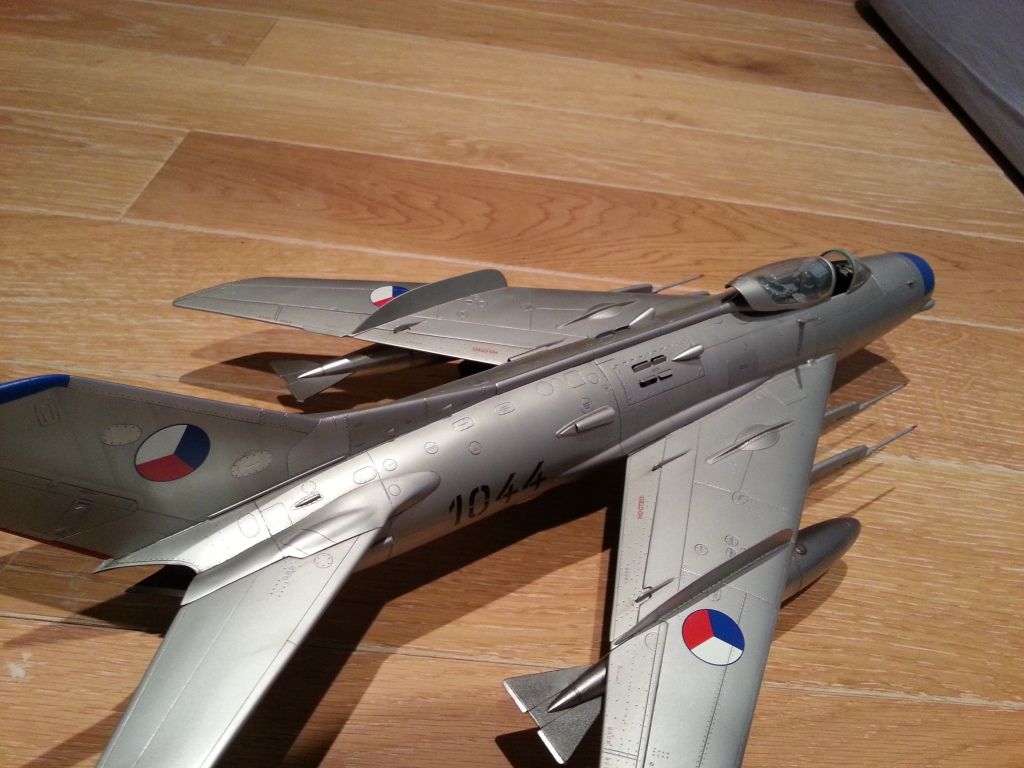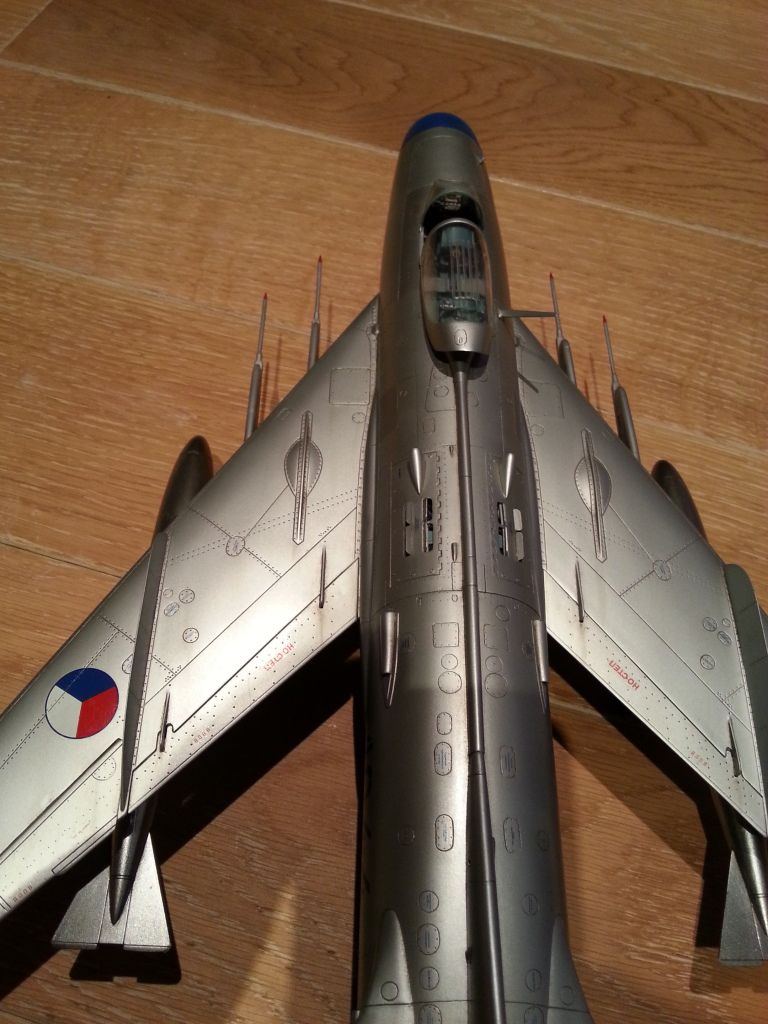 Edited by Zero77, 29 December 2015 - 10:09 PM.