My entry in the GB is a slightly lateral one (as well as a late one!). This is Revell's 1/32 kit of the Bell X-1, which I'll be doing OOB as Yeager's "Glamorous Glennis". So, it's an aircraft flown by an ace, but I'm sure the closest thing he came to killing in it was himself!
Obligatory box shot: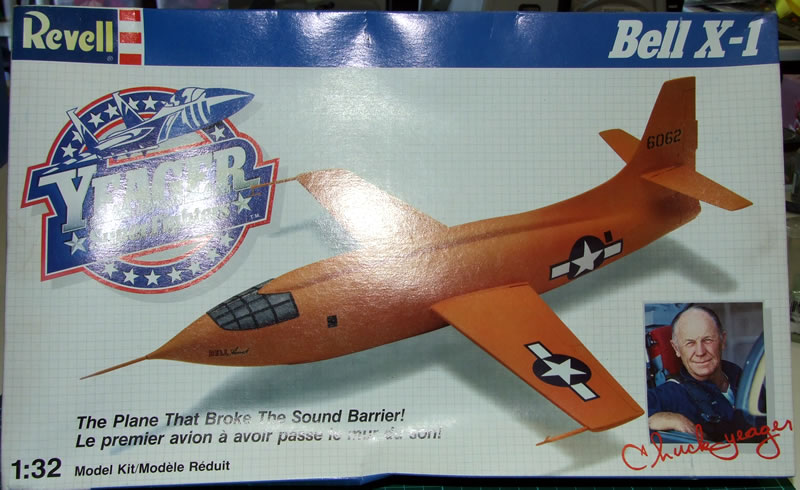 And its contents: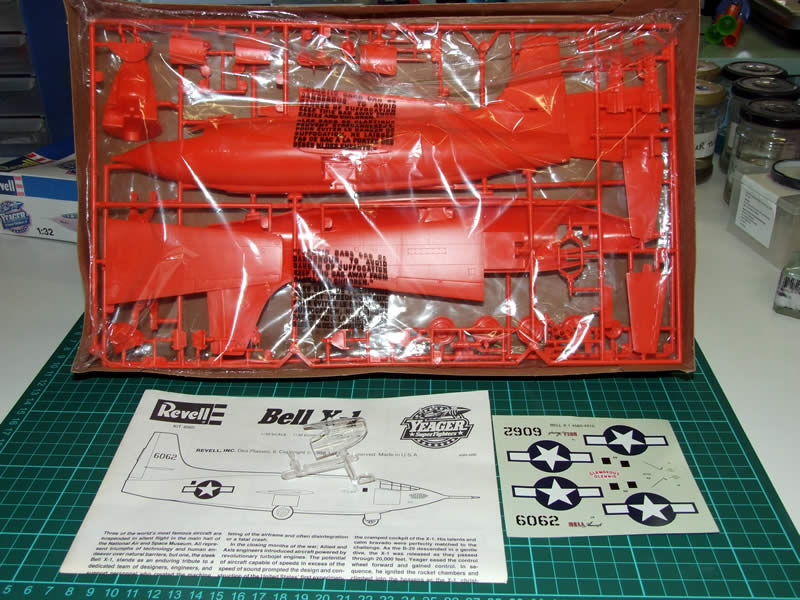 Dig that groovy orange plastic! I'll be relying on the kit stickers to get me through, and they look OK in the box. But if they're not, I'm stuffed!
More soon.
Kev