I double checked the instructions for which hooked needed to be opened up and did so. I then added the light lenses as indicated.
I finally installed the MLG bay first.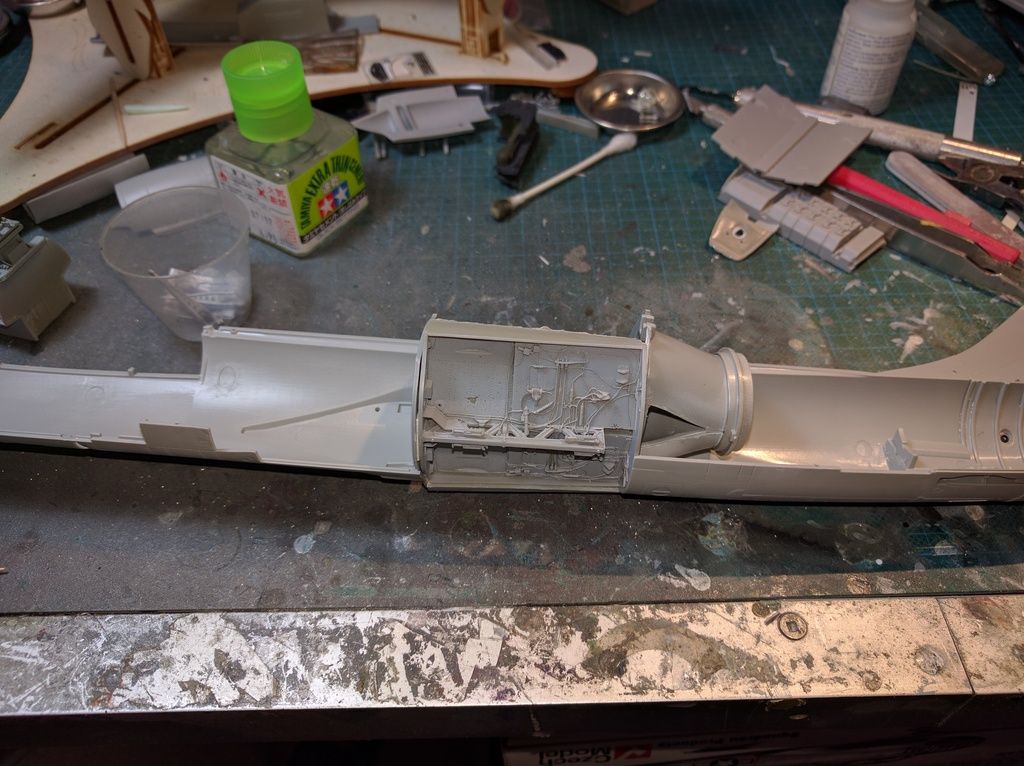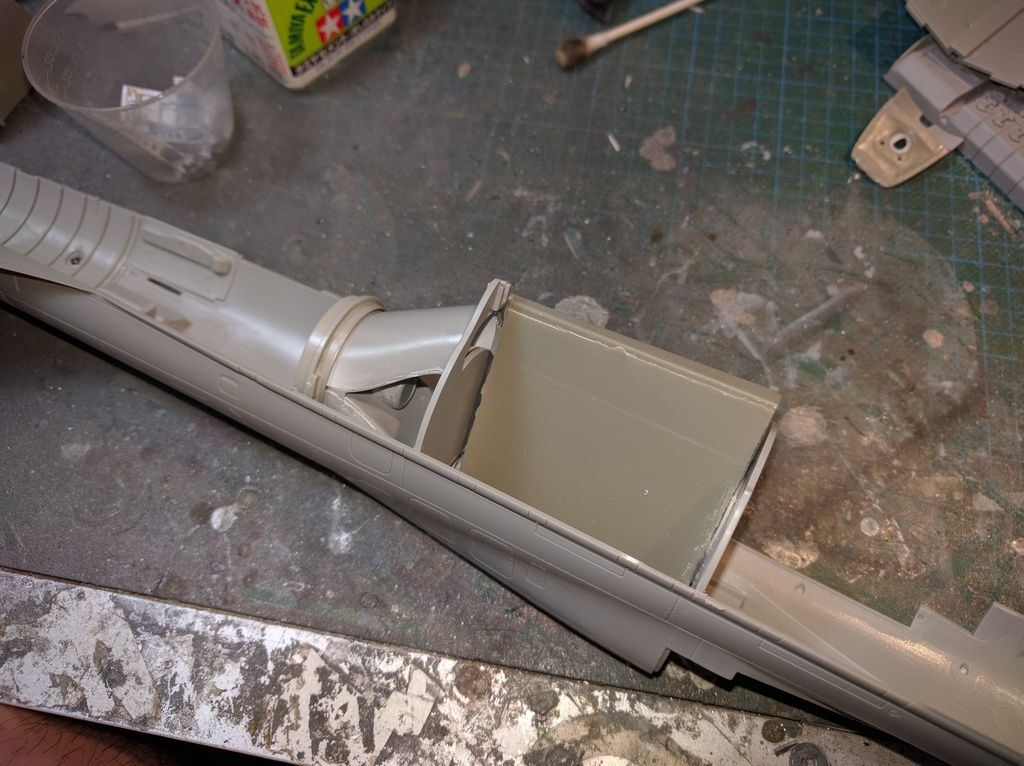 I used some additional CA plus micro balloons to strengthen the joint. Then I added the cockpit tub and closed up the fuselage.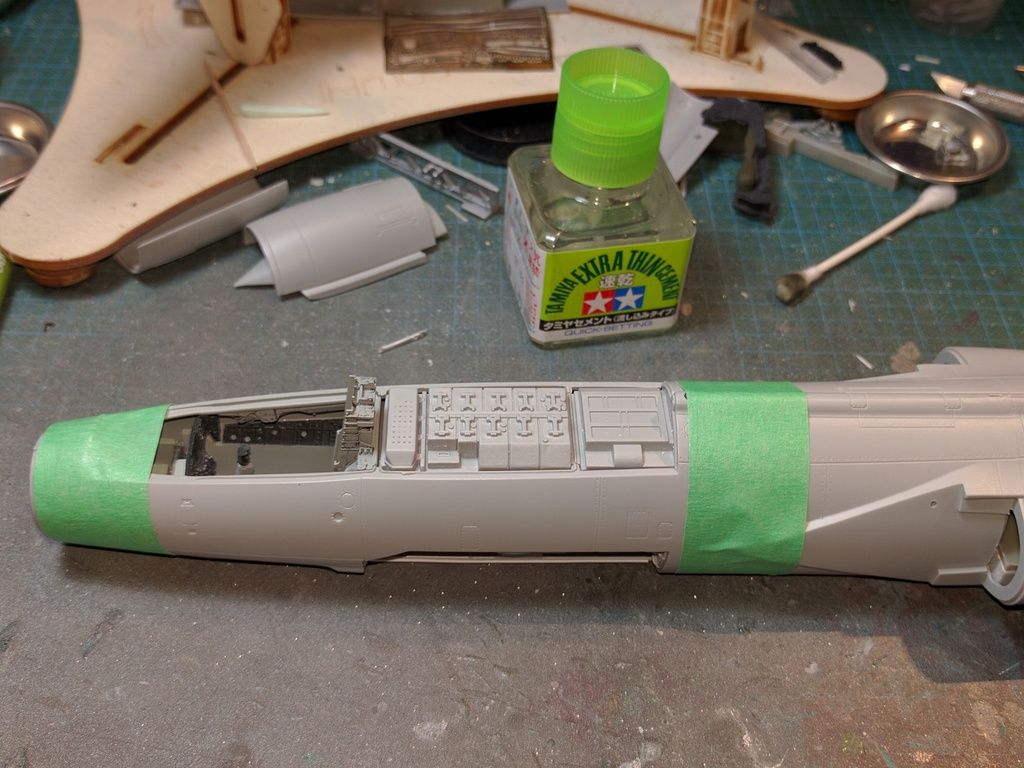 Just a bit of tape to hold it together.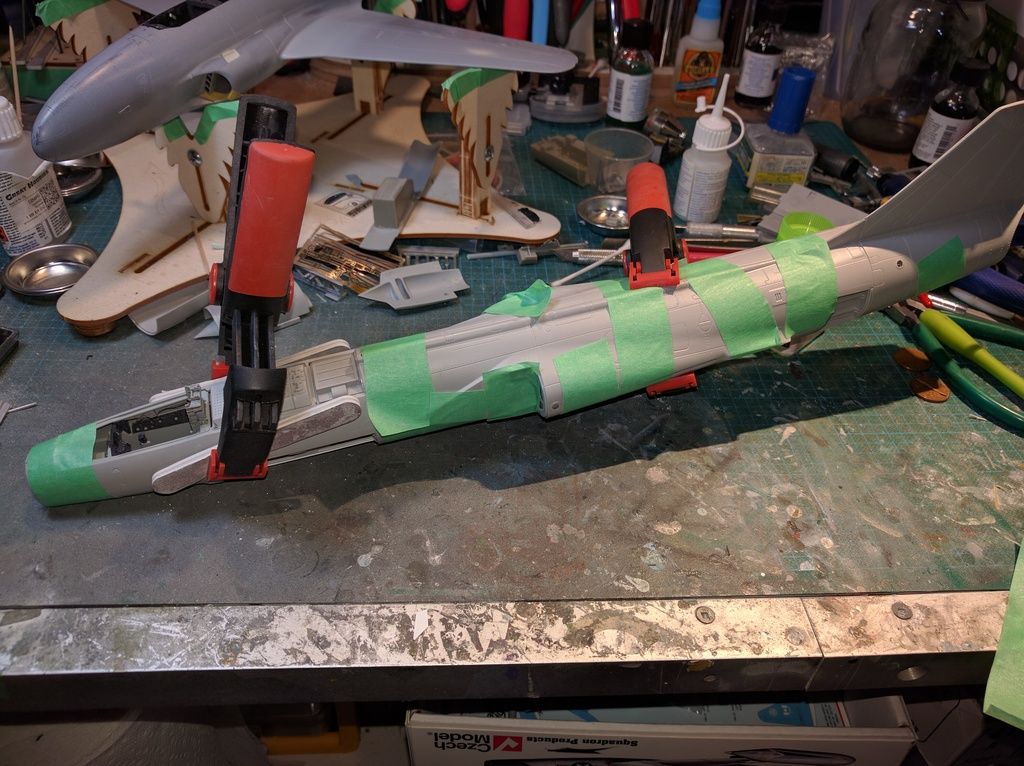 I used the new Tamiya Extra Thin Quick Set cement for this. It worked as advertised but be warned. If you're not ready with the parts, it'll have evaporated before you get the parts together.
With the tape and clamps off, everything looked good.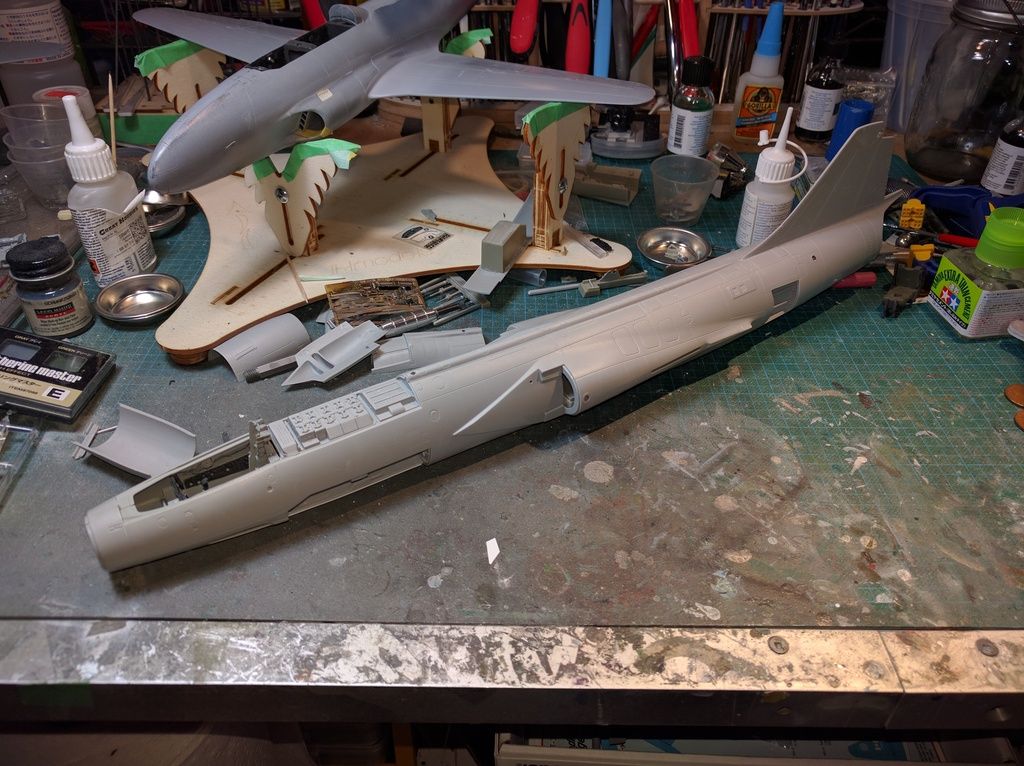 As good as the fuselage that's been on the RIGHT side of my workbench for the last couple years: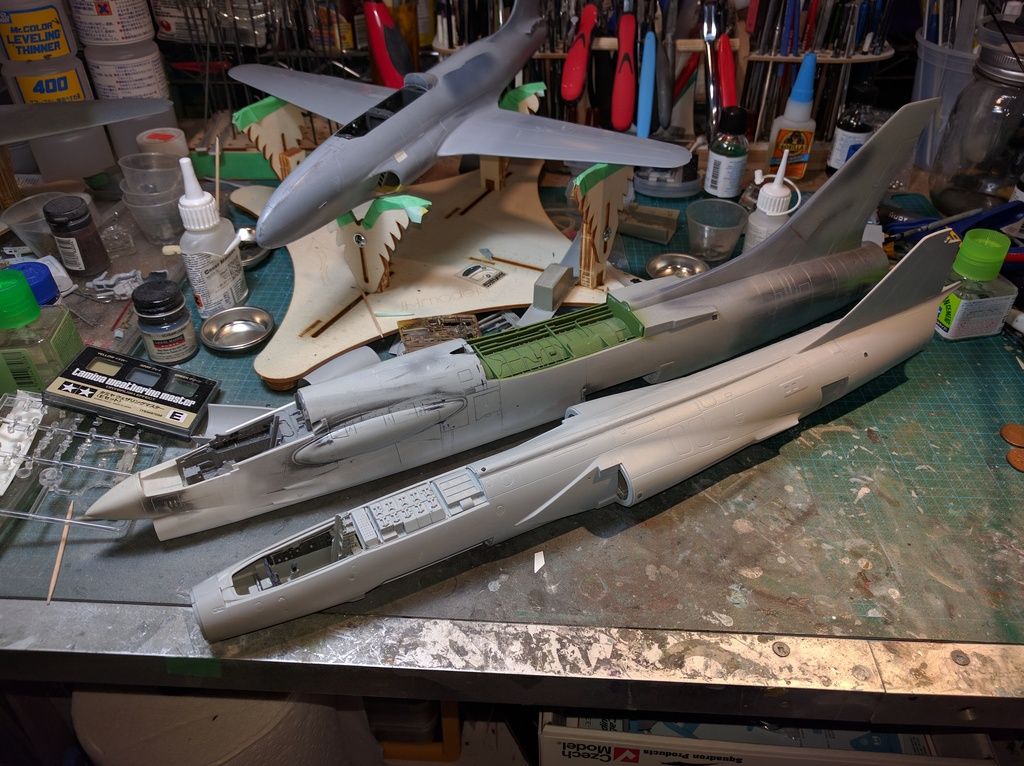 I finished off the night by sanding all the seams and filing some small gaps.
So finally a bit of progress.
Carl