Against all commonsense and logic, I've decided for my next project to rebuild an old Revell Zero I had in the cabinet: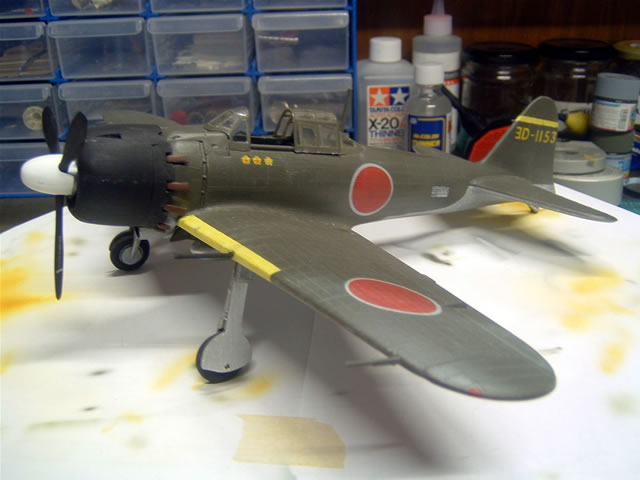 I built this kit at least 15 years ago to a pretty ordinary standard. My motivation for rebuilding is really to give myself a chance to experiment with scratchbuilding some details (something I haven't really done much of before), and to experiment with finishing techniques, all without risking a decent kit. Other than that, it's probably a pretty stupid idea! Originally I had just intended to repaint it, but while removing empennage and the like to prepare for paint stripping, it practically fell apart, so I finished the job, though not without some damage: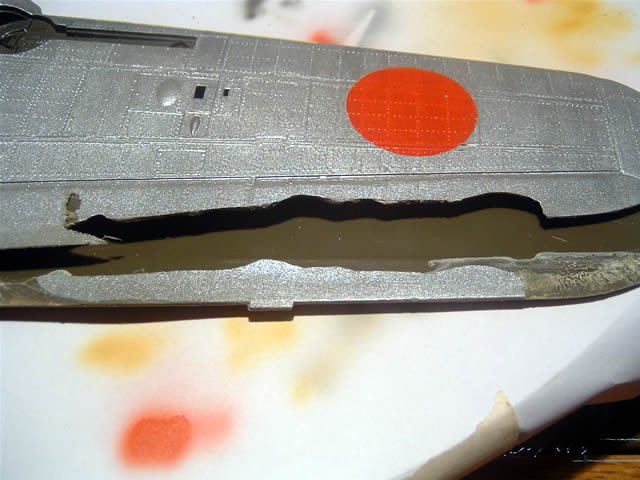 The paint came off easily enough (IIRC, it was a mixture of Humbrol and Tamiya acrylics), but the decals wouldn't budge, and in the end I had to resort to liberal coats of nail polish remover and vigorous scrubbing. Here's what it looks like now:
Wish me luck!
Kev