My original intended Matchbox Sea Venom build (32 years ago!) was going to be with everything open to show all internal detail, including the engine bay. However, as you guessed, the project stalled and 30 years on, I felt that I could have improved upon the work anyhow, so lost interest in continuing it (too much effort to re-work it).
So, for this current J33 build, I have decided to 'recycle' the old aborted Sea Venom build engine parts instead of using the newer kit parts. Originally, because of the intended detail work, I had cut away part of the intakes from the engine - I will have to re-attach these eventually. When you look down the intakes of a Venom, you can see the engine compressor impeller face and blades.
As I only require the intake compressor and turbine exhaust bits for the J33, I will not need the middle engine parts as they will not be seen. The kit intake bifurcation (by no means accurate or perfect, but will do for this build) has some pretty noticeable internal face location pin mouldings, so they have to go.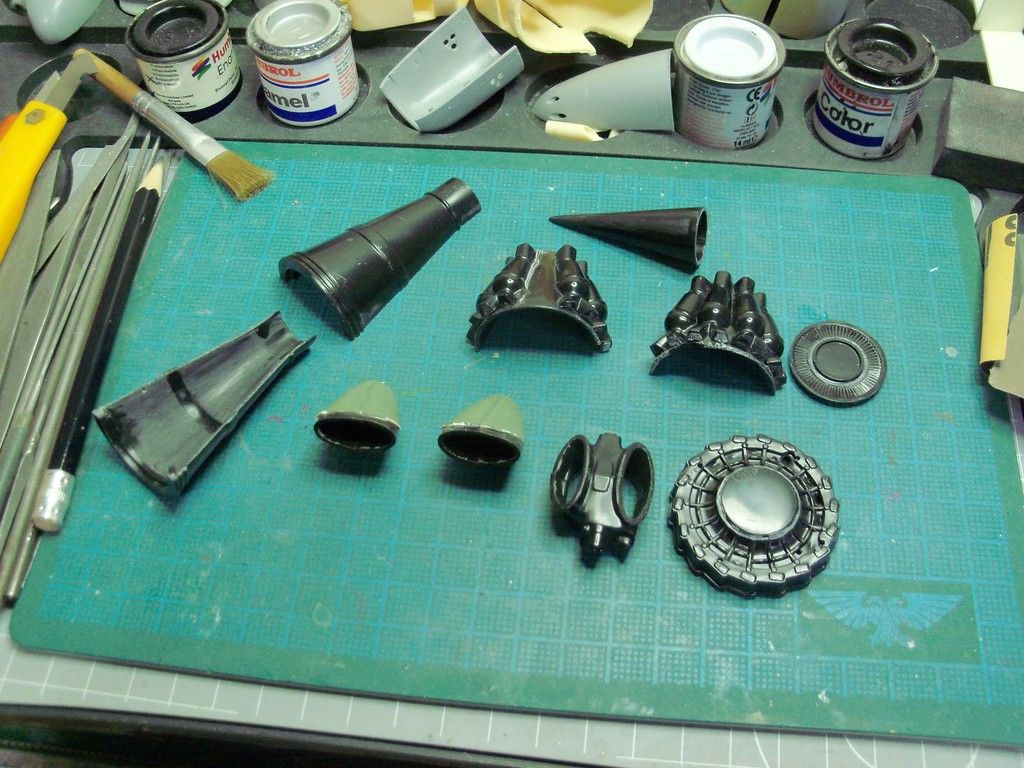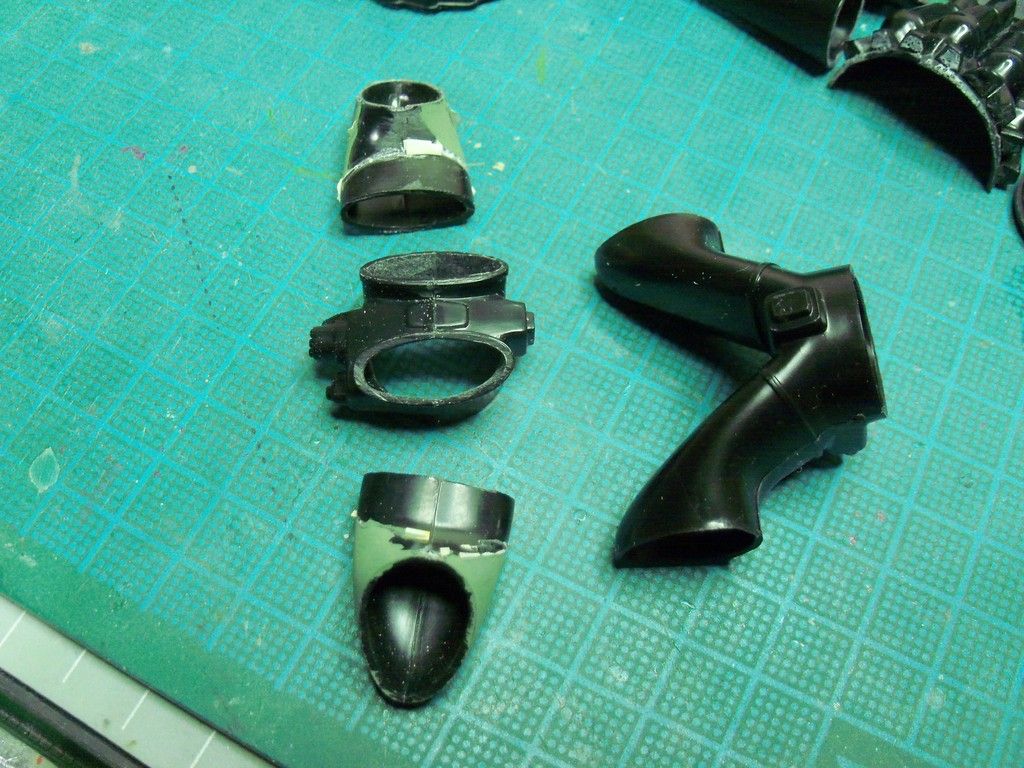 Separated parts from my old attempt - same item from the newer kit on the right.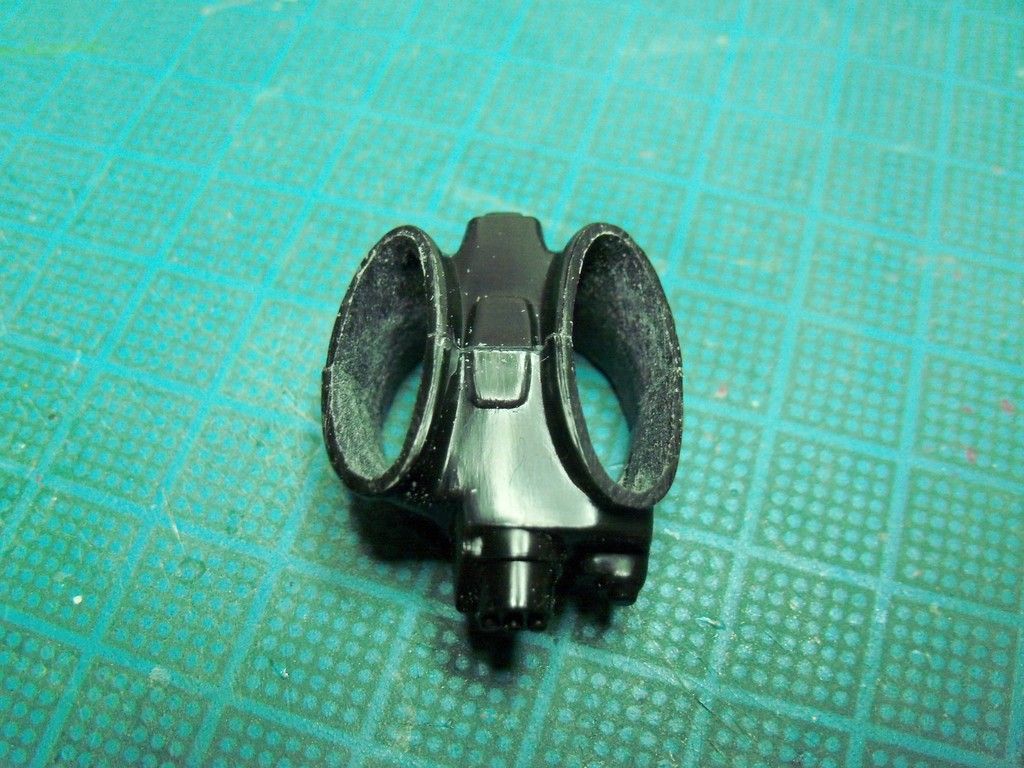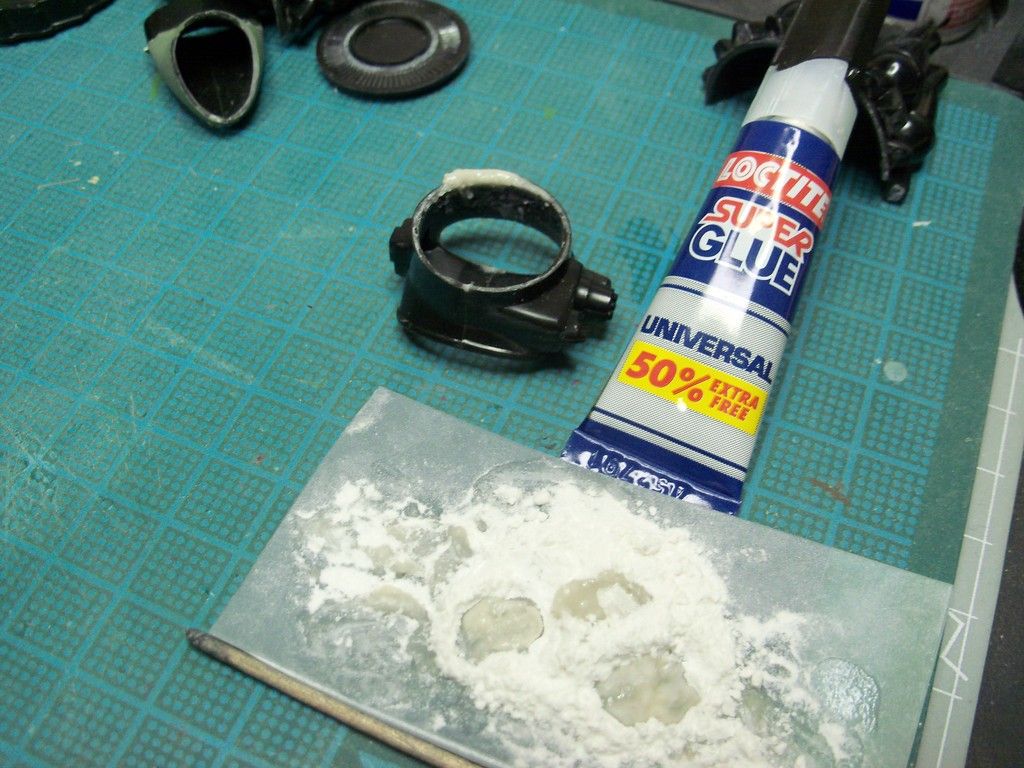 The seams are filled with my usual cyanoacrylate glue and talcum powder mixture.
The cut-off intake sections are being cleaned up as will the firewall bulkhead.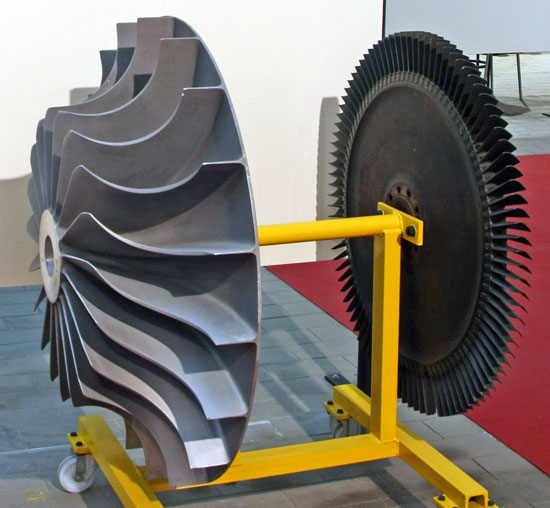 Once the intakes, bifurcation and bulkhead are cleaned up, filled and sanded, I will need to make one of these!
Derek