Ok, so, if any of you had followed my builds since Oct, then ya gotta know this was coming.....
So, I am kinda stalled out on my 1/24 Mustang, researching belly scoop stuff and beginning to tinker around with paints and painting techniques for its NMF and silver wings.
My weakness for having 4 or 5 builds going on at the same time has officially taken over me. This is what I have come up with....sorta....
My proverbial Revell Mustang, but this one happens to be in the "Smithsonian" packaging.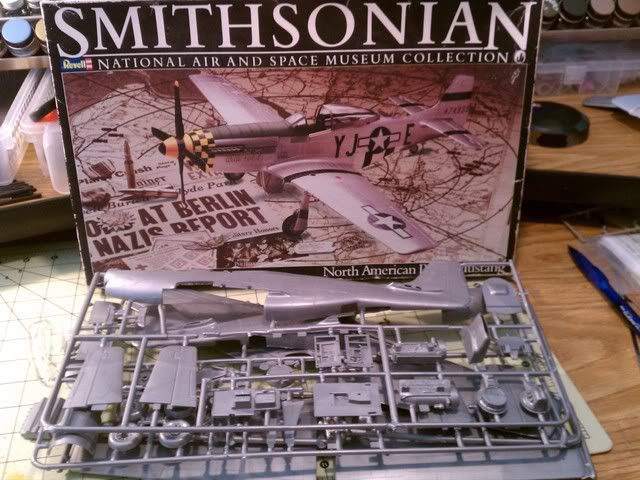 And having spent the early evening drawing up some generic profiles so I can play with some fictional "night fighter" paint schemes, I have come up with 3 ideas...well technically 2, as the one on the left just didnt come out as I had envisioned in my mind. But the other two, are basically modified actual squadron markings/colors that I thought couldve been probable, to turn them into night fighters. I think I will choose to make the aircraft code a number instead of a letter on this build. As of right now I am undecided on which paint scheme to use, so that will TBD...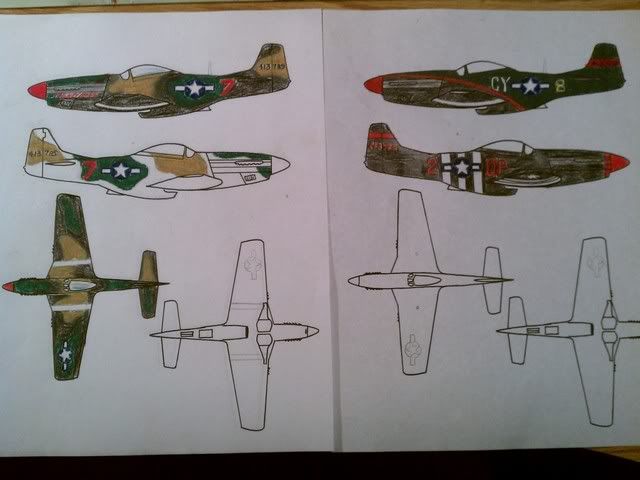 The distinctive scheme of the 343rd Fighter Squadron/55 Fighter Group, was retained but the lower portion of the Mustang would be flat black.
And the sketch below that wouldve been assigned to the 334th Fighter Squadron/4th Fighter Group, and had D-Day stripes, which is sort of contradicting, but I thought it looked better than all black.
So I guess shortly I will have a decision to make....
This will obviously be OOB, except for paint and decals, and I will "fix" up the belly scoop area with a scratched radiator and scoop exhaust door...
Edited by xmh53wrench, 17 July 2012 - 06:09 AM.