Okay So It's been about 10 years since I dabbled with a model and I'm just now getting to a point where I can start the hobby back up again. I rummaged through my small stash of models and tried to find a somewhat easy project to work on to get myself started. Well, I chose the Revell P-51B/ Mustang III model. I was and still am, currently, excited about this build. I thought to myself, I'll just scratch build a little bit. Chyeah, right...no such thing. Once you get started, it just get more and more labor intensive and before you know it your scratching yourself on the head saying to yourself "What in the HELL did I get myself into?!".
As I went onto reviewing the model pieces itself, I thought to myself "this is going to be a bigger project than I originally thought". The parts that come with this kit are horrendous! The only thing that I like about this model and that is relatively close to he correct shape is the airfoil of the wing. All the "details" in this kit are trash. Now, let me pause for a second and apologize in advance if I offend anyone who loves this kit or does Only OOB. I can't for the life of me do a OOB because I find myself too much of a perfectionist. This kit has many flaws to it which I'm okay with because this thing runs about $20 on ebay, if that. You can get a newer tool at Hobby Lobby for about $18 and some change with the coupon. And it was given to me by a kind soul, Thank you Mike!
As I was examining it further I took both the Revell B model and the Tammy D model and compared the two against the Top Drawings 1/32 drawings. I noticed that the shape of the vertical, horizontal stab, fuse and wings were all out of line. They didn't match on the Revell model, BUT they were a near perfect match for the Tammy model. Which Tamiya has out done themselves with this model. Great fit and great detail for an OOB. There were a few minor things that the Tamiya stang had incorrect. The shape of the housing that holds the radiator and oil cooler for one. It's just a tad on the skimpy side. Nothing a little styrene and milliput can't fix I hope. It actually isn't that noticeable unless you lay it over the drawing itself. Which I might just leave alone.
So as I was looking at both models very closely, I thought to myself (which I probably should have been wearing my helmet when I do these things) why don't I convert the Tamiya D model into the B model? Now I know some of you are thinking right now " You can't just cut the Revell top half and place it on the bottom half of the Tammy model". And you are right for thinking so. It involves much more than that. For one, the Revell model is too wide, which makes it less complicated later (more on this in a bit). Secondly, the wing chord at the wing root is different. The D model was extended out towards the fuselage towards the engine cowlings. The panel lines, access panels, shape of the windshield are all different. But these are just all the little things that are different. Not to mention the the D has 6 guns versus the B's 4 guns. The wheel wells are a slight different but not by much. I may be wrong about this but for the most part it looks to be ALMOST the same.
So onto the plan! I got to thinking, AGAIN, and I wanted to do something I've never done with a kit before. I want to copy the big parts of the Tamiya model i.e the wings, control surfaces, fuselage, cowlings, engine etc. and make molds for a couple of reasons. My plan is to replicate the Tamyia kit (not the whole thing, just the big things) so that I can have a casted copy of all the big parts so that I can also build the tammy model at a later time without destroying it. I also "plan" on, not sure how this will work out, making a full resin kit after I get the B model how I like it so that I can make multiple OOB builds at the cost of just resin and silicone when needed. I am also planning on 3D printing the entire Cockpit, wheel well, gun/ ammo bays and a few engine accessories to upgrade the stock engine. Which is very nice but is inaccurate in many ways if you look at pictures of a real V-1650-3 & -7.
There is a huge learning curve to this whole project as I have only messed with resin casting a few times when I was building my own soft plastic lures for fishing. Which btw is another expensive hobby my wife loves me doing (rolls eyes).
As I have it right now I am currently making a mold using the tamiya's fuselage in the half form. Each side is a separate mold along with each wing half a separate mold. I will eventually put all the castings together and start shaping the new wing and razorback. I'm only in the beginning stages of the process so no cool pictures yet. Stay tuned for more updates as I progress on this very long pain staking but fun project. Wish me luck.
Until the next post here's my groovy dancing moves...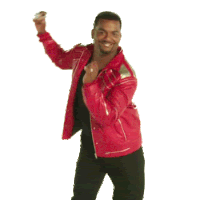 Cao,
BG