My Uncle, an antique dealer, ave me this wooden model what appears to be a shuttle. Looks like its at least 40 years old.
I am going to sand and repaint.
What is it?
Anyone ever see anything like this?
Any data on origin?
Aerospace firm?
Appears to be aerospace schwag for display on desk.
A scale model envisioned by the builder?
Project working towards an Eagle Scout?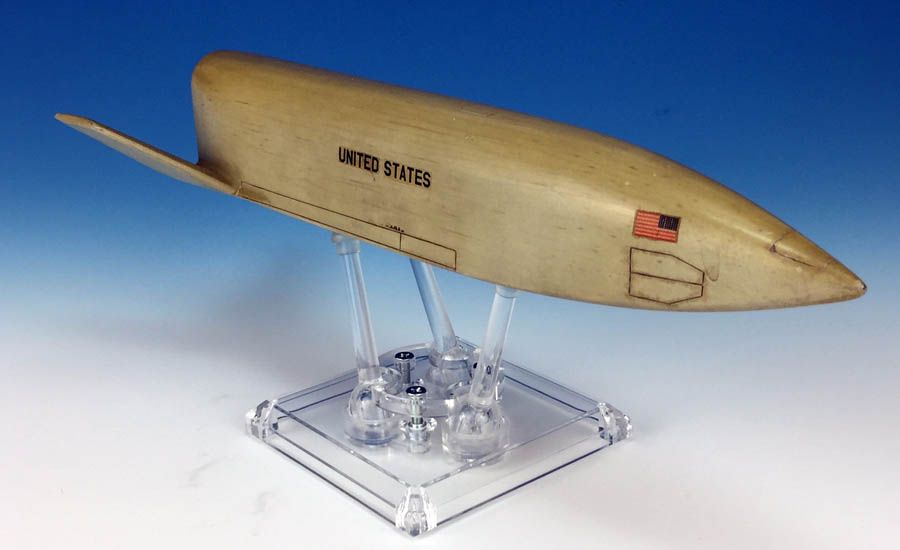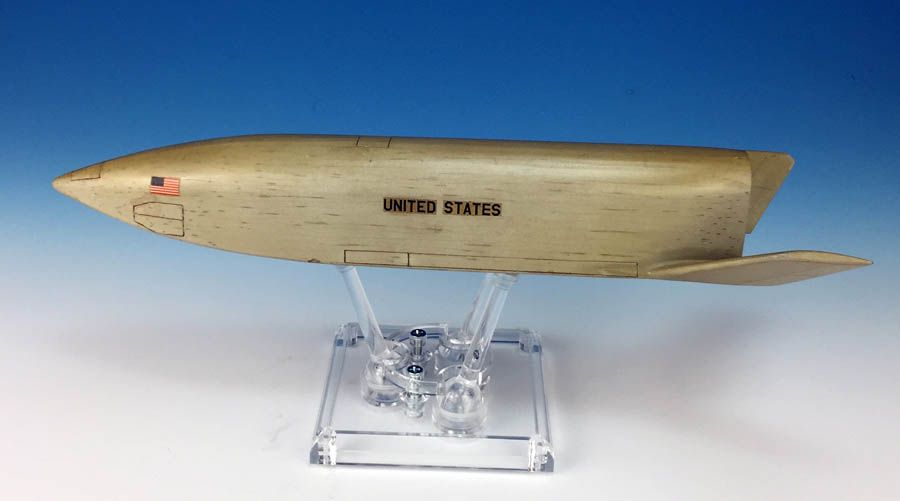 The holes are for display mounts. Curious what the #4 means, its a decal.
Rear holes are for engine nozzles. I have them. You can also see original color, looks like FS Gull Grey.
Some filling and sanding will be needed to repair the "fin"
Edited by Rick K, 06 December 2017 - 08:59 PM.