I am always on the lookout for esoteric subjects to model in 1/32 scale, to build upon my collection of aircraft from all genres and ages. I have an ever expanding collection of Australian aircraft that I hope will eventually be complete in 1/32 scale one day, some of which just aren't available in injection moulded plastic, so one has to go off the beaten path if there is any hope of furthering that ambition. Enter my mate Les Appleby. I first met Les a few years ago at Model expo in Melbourne. I had heard of something called 'Uncle Les' around the traps, who's builds were of subjects that were simply unavailable to mortal folk. Conceived of mysterious origins and trickery I felt that these subjects surely couldn't have come from one person such was the variety and quantity of these builds. Of course, never having met the guy I was none the wiser as to what he or they looked like and I wondered exactly who's uncle he happened to be, or was he adopted by the modelling scene down south as an uncle to everyone? I ended up with more questions than answers and knew that I had to track this person, or thing down and find out some more.
I was perusing the club displays at the show in Melbourne and happened across a single seat Venom in 1/32 scale. Being fairly new to the scene, I enquired to the person manning the display as to the origin of the kit. Was it available? Where could I get one?. The reply was that I needed to have a fair amount of scratch building skill to approach a project like that. Was I in the presence of greatness? Could this be the enigmatic Uncle Les? This guy didn't know me from a bar of soap, and I didn't know him. He didn't know that I had some scratch building projects already completed, having the Revell Mirage detail parts and the Hawk 127 conversion already under my belt, plus a few builds floating around online. I had done rather well at the previous years expo (my first ever) with my F-4j taking out a few awards so my name was already out there. We got chatting. Eventually the conversation headed towards what I had on the comp table and as soon as I mentioned my Hawk 127, the cat was out of the bag. After being called his 'nemesis' and some other ramblings, I brought him lunch and we have been good mates since.
The Winjeel (Aboriginal for 'young eagle') is an Australian designed 3 seat trainer that served the RAAF as a basic to advanced trainer from 1955 to 1975 and then served as an FAC aircraft until 1994. Les is planning to release this as a kit very soon and I have been lucky enough to have received a pre production version of the kit which I plan to build as one of the aircraft that our own legend aviator Kevin Bricknell flew before he was let loose onto our finest jets.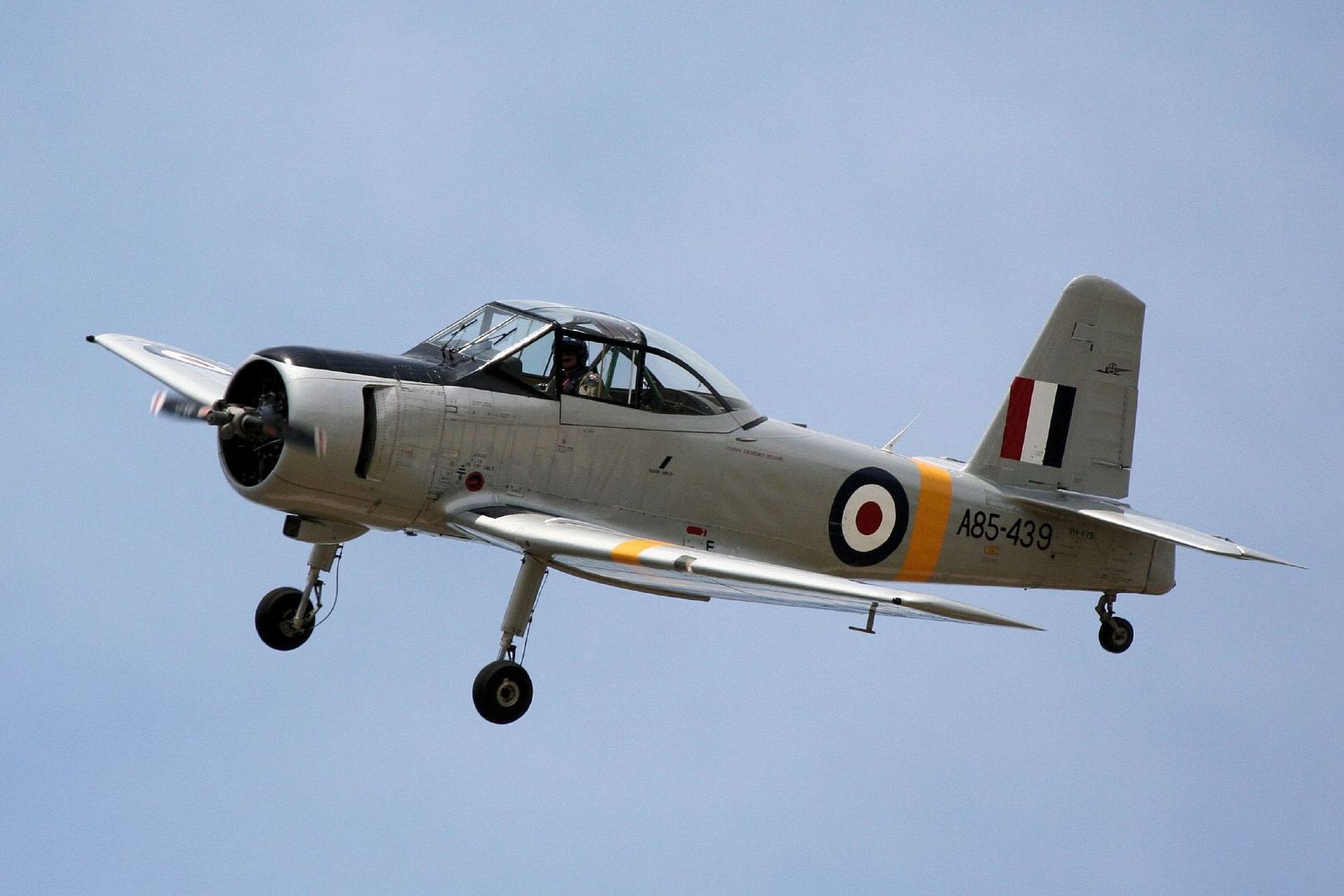 I have received a few photos from Kevin already of him in and around Winjeels and I know that he will be along soon enough to provide us with front row seats of what it was like to fly and other anecdotes.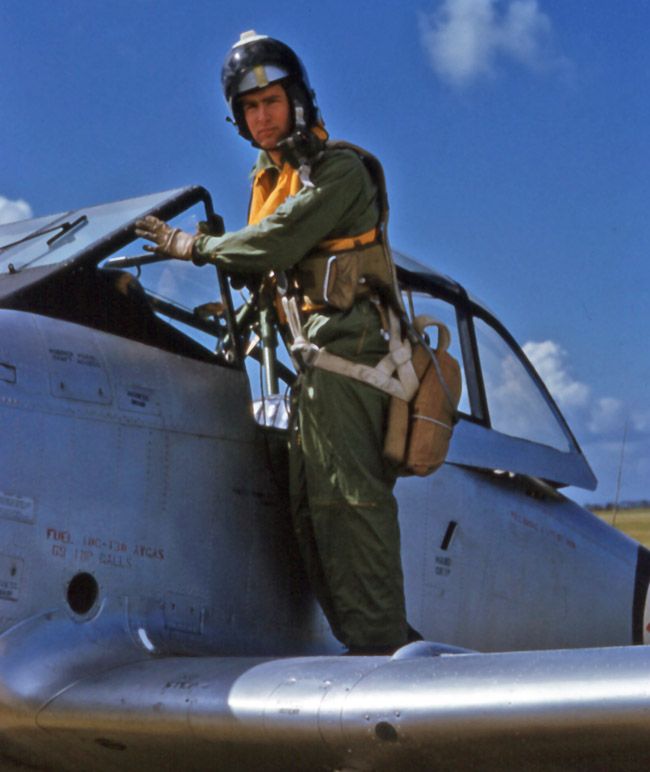 As I mentioned, this kit is pre-production, there are no instructions or decals, and there are some parts like the IP that I will have to scratchbuild. Looking through the box I was pleasantly surprised as to its contents. Les has done a great job of the castings, which are still being refined. Mostly resin parts but there are some unfinished 3D printed ABS plastic parts that have been included to give me an idea of the open cowlings.
les's website provides some photos and lots more pictures as well as contact details here:
http://uncleles.net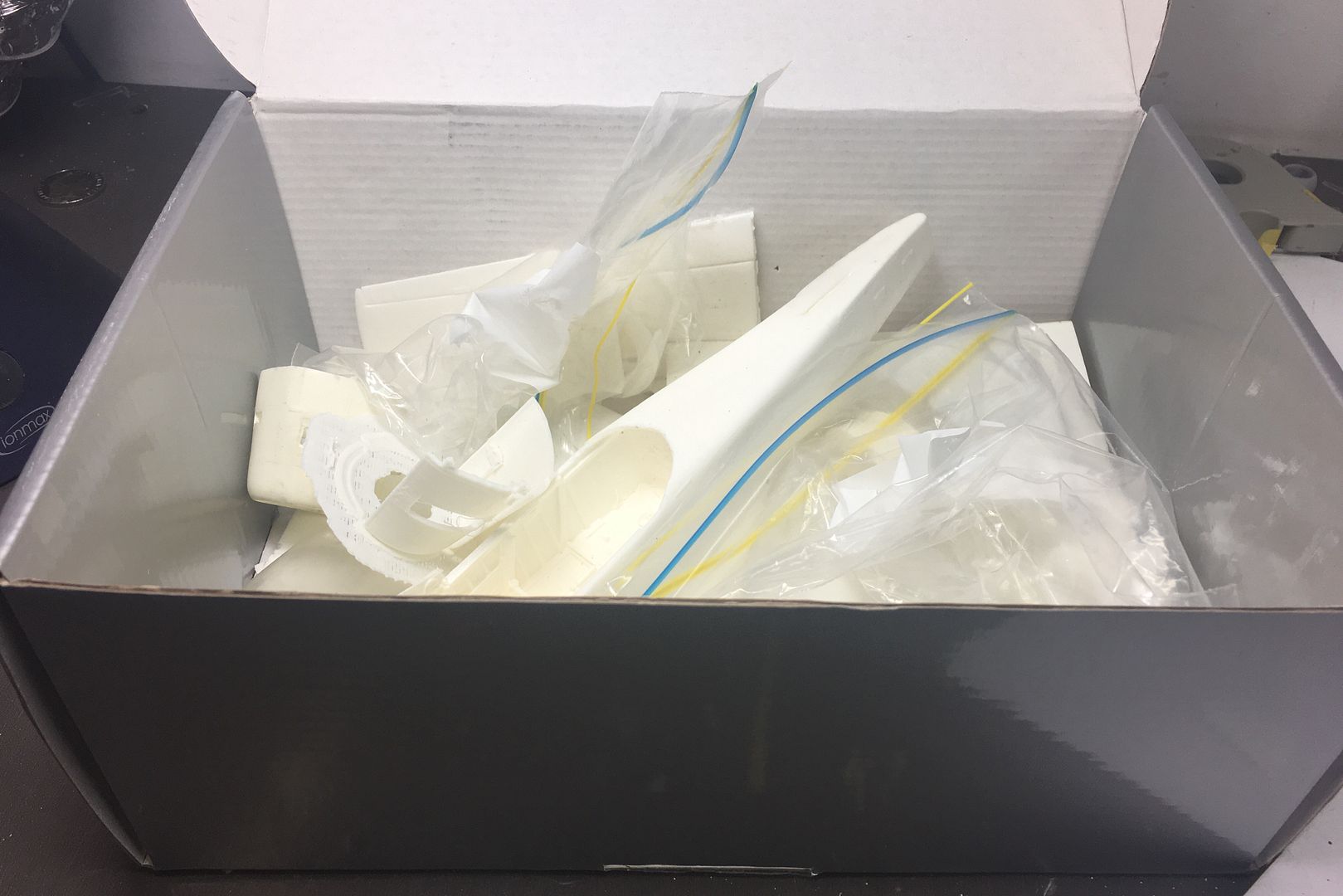 The fuselage is one piece incorporating the detailed cockpit tub. As mentioned, the parts are being further refined before release.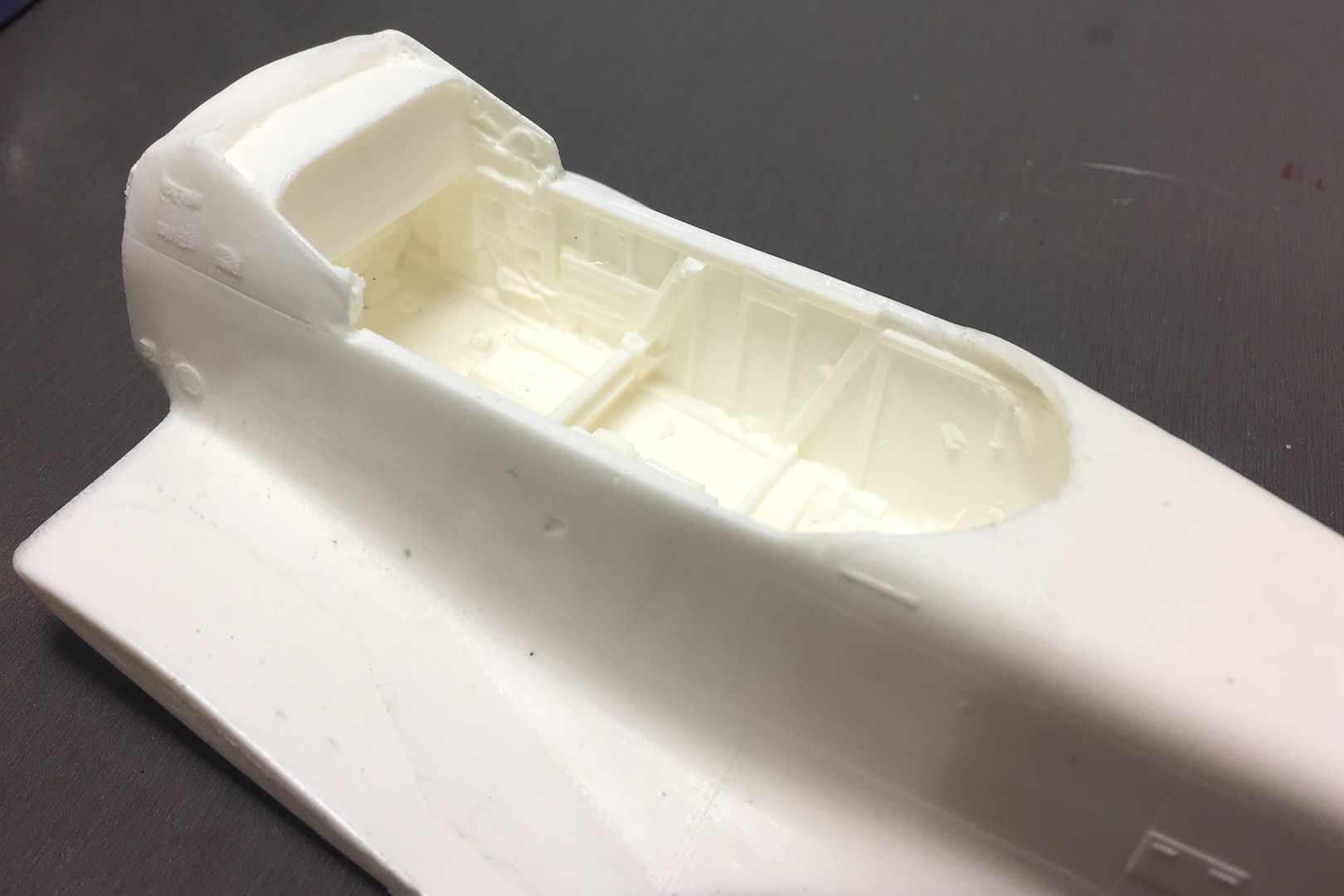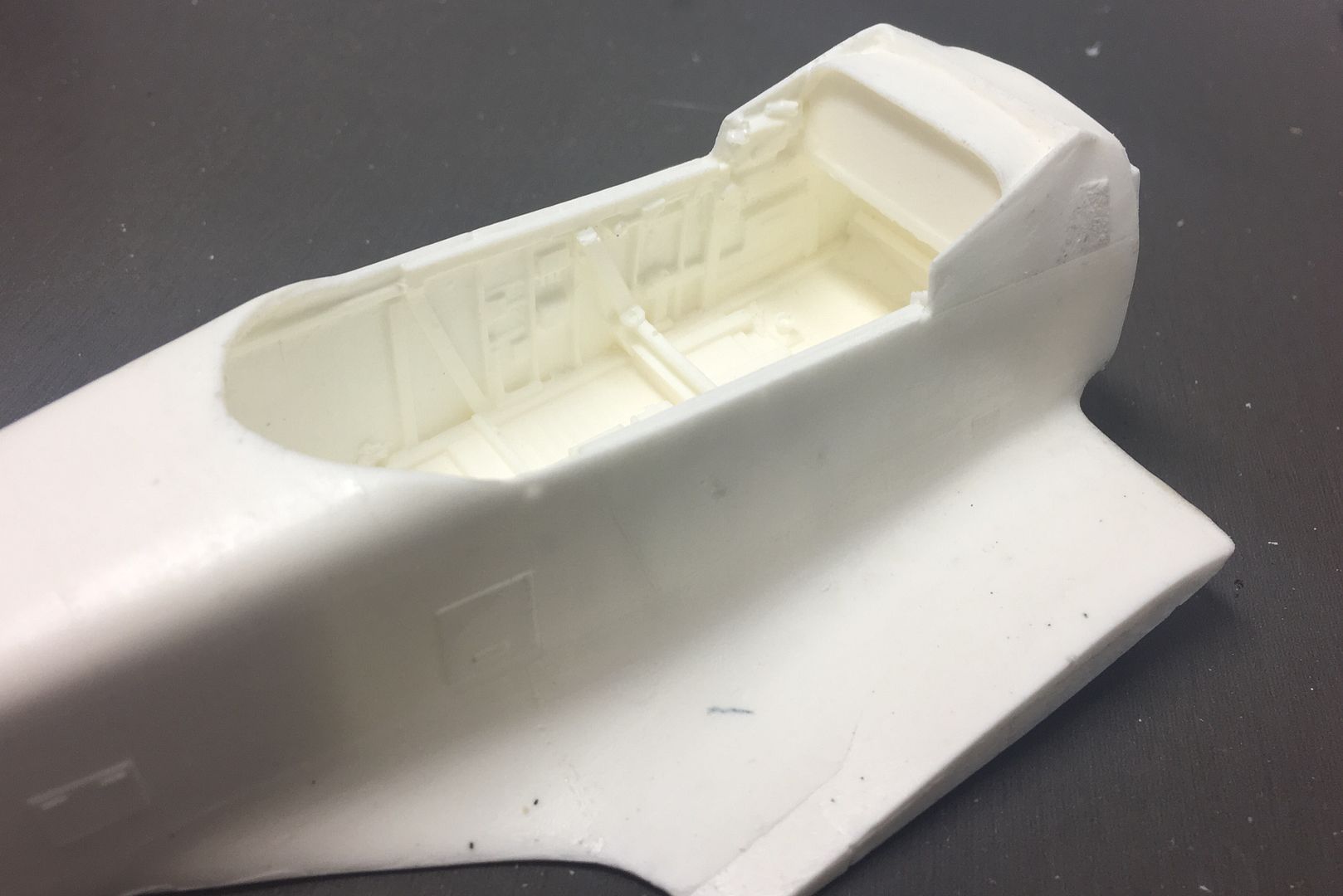 The nice one piece cowling
As there were some small flaws in the vac formed canopy, I sanded it inside and out with 800 grit wet and dry followed by a sanding stick.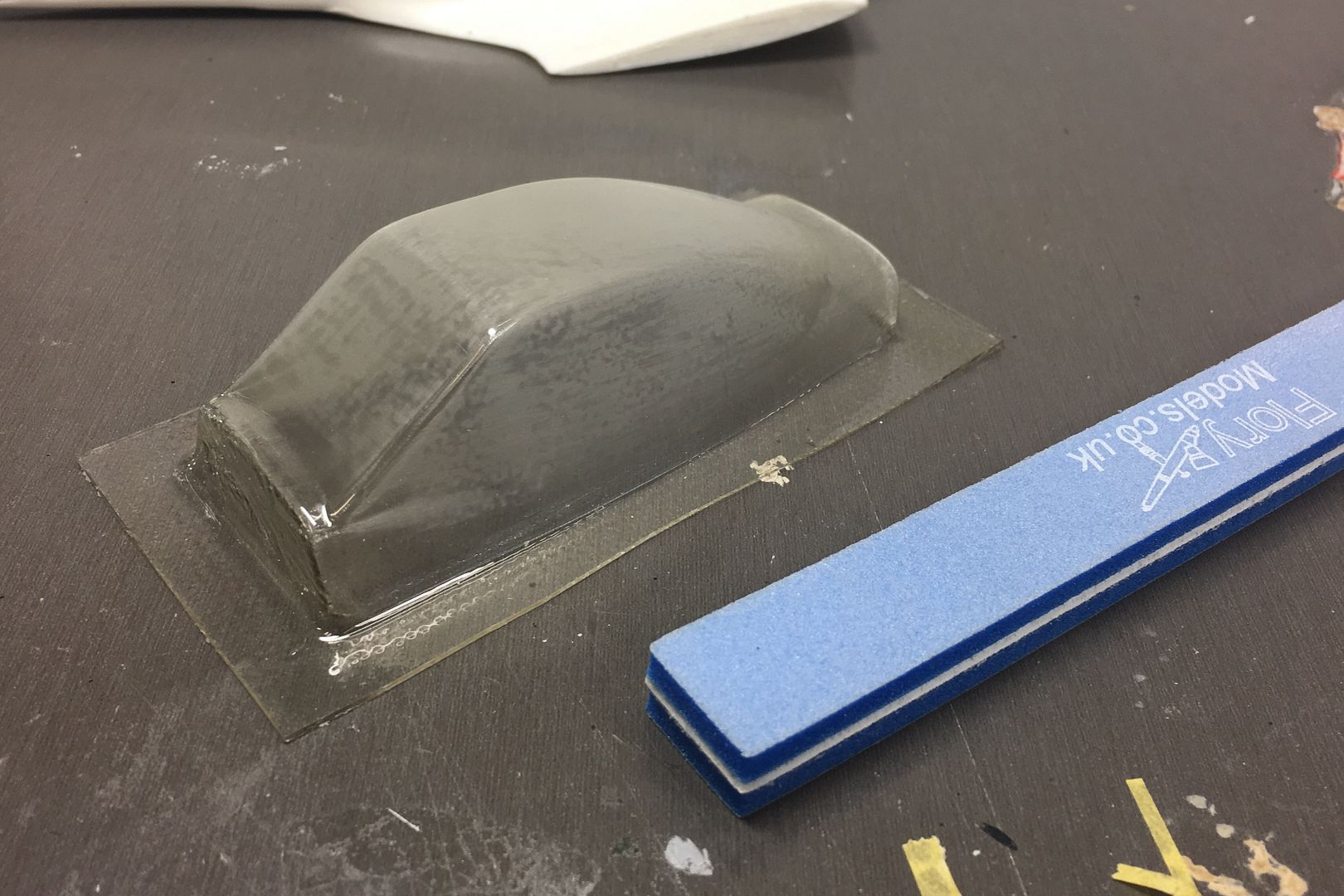 This was then followed by a machine polish using Novus products and my Dremel. I wanted to get most of the heavy polishing done whilst I had most of the plastic still attached to the part.
Adopting a careful approach, I have begun fitting the clear part to the fuselage. This will take some doing, as it has to be perfect. Still lots to trim, but at least it is a start.