Hello modeller friends,
FLY Models caused quite a stir when they released their 1/32 Hurricane in April 2016. By a general consensus on the modelling forums, it's the best Hurricane on the market: accurate shape, good dimensions, adequate surface detail and unbeatable bang for the buck, etc…
One question remains: HOW DOES IT BUILD?
Strangely there are but a very few WIP's (one on this very forum) on the internet for such a popular model. Furthermore they all stopped still after a few instalments. What happened? Is there a monster glitch out there waiting for the unwary modeller?
I decided to find out and share my experience with you.
Before starting up, let me tell you that I've never been interested in the Hurricane as a plane and that I've never built a Hurricane in all my modelling years. That is before a friend showed me the FLY kit he just bought . I was unexplainably drawn to the box and before long I was cutting up the sprues, dry-fitting the parts … and buying the kit back from my friend.
So let the build begins. First, the box with the 'meh' painting...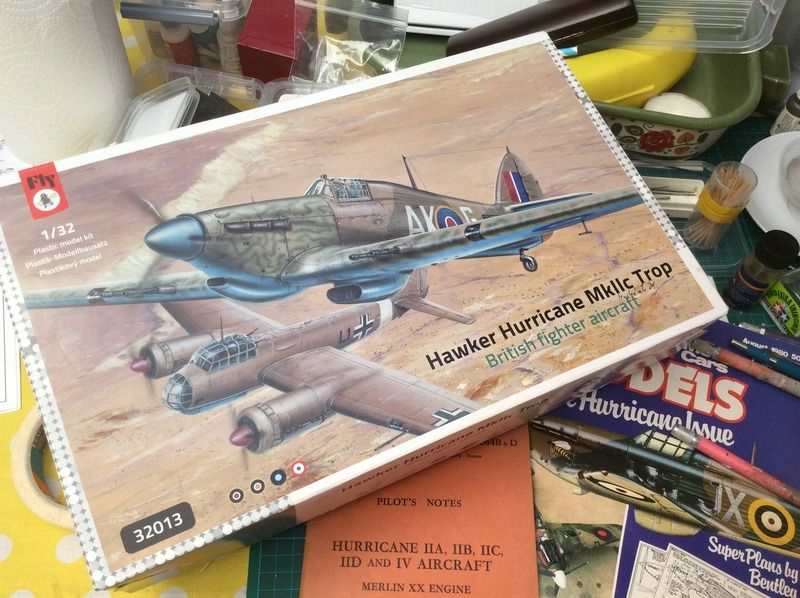 … and the all-important documentation, excellent references I got from another friend. Most of it sadly OOP:
Next episode: Dry-fitting the parts
Until then,
Cheers,
Quang
Edited by quang, 03 September 2016 - 09:09 AM.