Even though there are several other squadrons I planned (and wanted) to cover, this part 4 (32-014) release covering the Vietnam A-4 decal series will be the last one in 1/32.
32-014 will have 6 schemes:
VMA-211 Wake Island Avengers – two A-4E schemes covering 1968-69 from Chu Lai, one with and one without the hump.
VA-22 Fighting Redcocks – two A-4F schemes from the Bon Homme Richard 1970 cruise, one CAG scheme and one standard line scheme (the CAG coincidently is same cruise as the "BOBBIE" VA-94 scheme in previous sheet, this also covers all of BHR's A-4 squadrons between part 1, 2, and 4 decals with VA-94, -144, and now -22).
VA-55 Warhorses – two schemes, one A-4E from the USS Ranger 1965-66 cruise and one A-4F from the USS Hancock cruise.
Again, a copy of the stencil sheet (32-012) will also be included.
Price $22
Now in stock
www.AOAdecals.com
(Click image for larger view)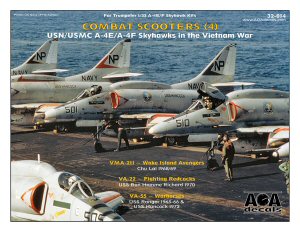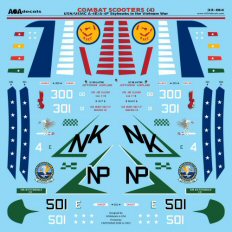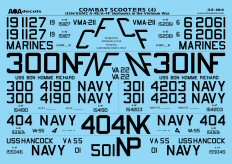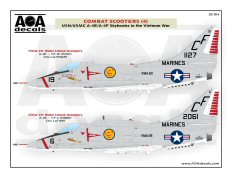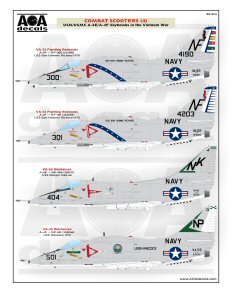 Edited by ziggyfoos, 06 September 2016 - 06:44 PM.