It's been a crazy few months with another knee surgery, kids soccer and swim team ramping up. All good. However, bench time took a hit.
I binned the Ju88 Mistel 2, MDC Typhoon and FW190C conversions for the time being. All that resin cleaning, hollowing and fitting was killing my mojo. So I took a break and worked on 2 Eduard 1:144 Spitfires. No WIP images as I just wanted to do a build and relax. I feel much better now.
On the bench is Hobby Boss's EMB-314 Super Tucano which will be built as a fictitious USMC A-29 LAS aircraft based somewhere in Afghanistan. 3 tone Lo Vis gray camo FS(36) 495, 320, 375 will be applied with a load out of 4 GBU12's.
Hobby Boss EMB-314 Super Tucano will be the base kit. Test fit yields good fit with light panel lines. The Hobby Boss trademark "seam" on the canopy is there. Good news, on actual A29's based in Afghanistan there is some type of center seam on the canopy. Is it an antenna? Expansion joint to survive in the hot dessert conditions? Not sure.
Using Furball's Devil Dog Scooter decal sheet I am going to use the Lo Viz marking from VMA-311. Obvious the intake warning, aircraft ID decals will not be used. I will use a few of the kit decals for stencils, etc. Serial number decals will be generated from my laser printer.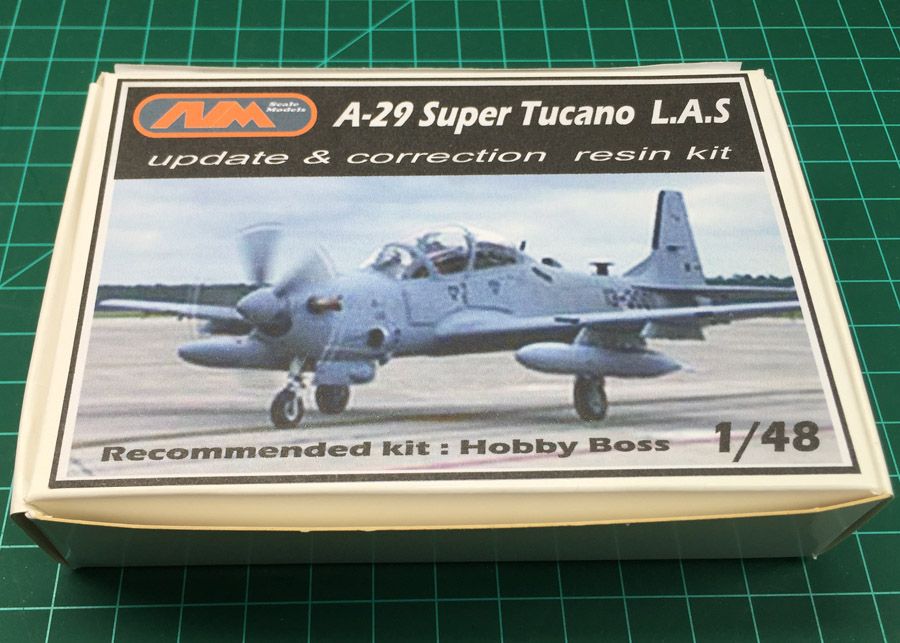 AVM A29 Super Tucano LAS resin set will be used. This set includes a FLIR, armor belts, centerline "wet"mount, chaff & flare dispensers, laser range finder and corrected underwing belly box.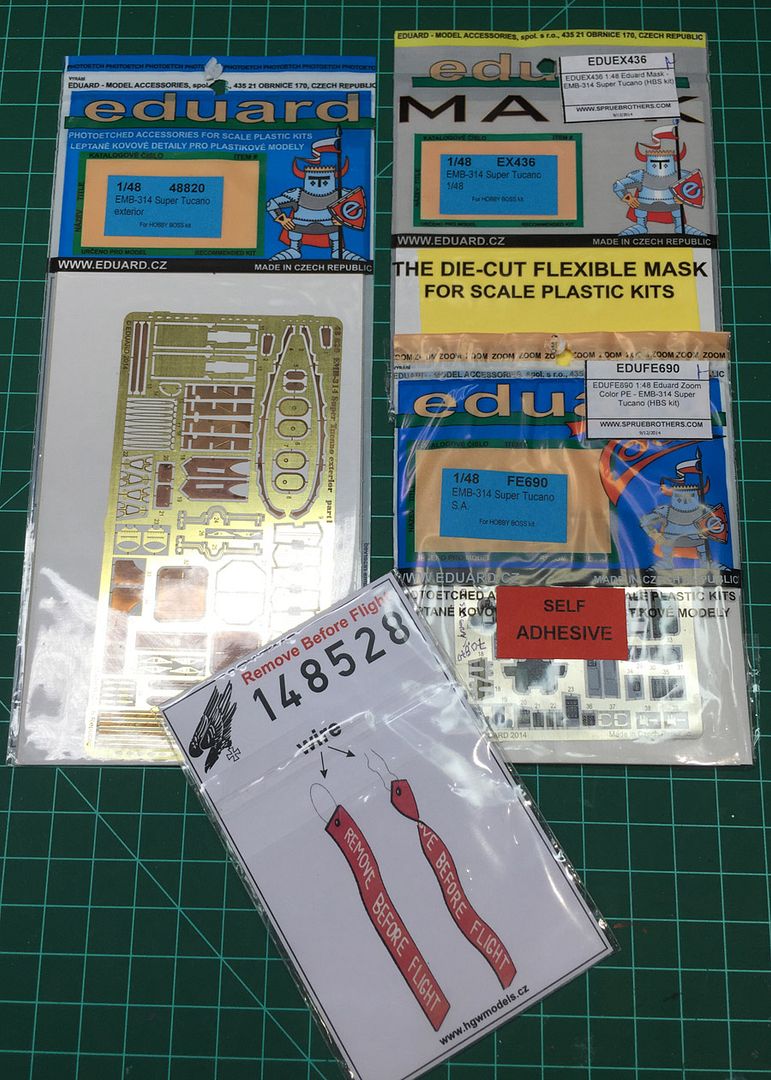 Usual Eduard goodies will be used. I will only use landing gear and a few other PE exterior parts as the access doors and panels give the model clunky out of scale look. The real A29 the access doors and panels are quite smooth.
Quickboost gun barrels and exhaust sets.
Eduard Brassin GBU 12's will serve as the load out. Great detail. Started cleaning...add colorful metaphors here.