In a couple weeks, I'm off to Tulsa for a weekend to unwind.
I'll take in the IPMS show there and I challenged myself try to quick build this T-28 into a presentable model in time to enter the show with it.
As is usual from me, award free modeling will rule the day here, but I hope to at least make a presentable showing.
This KHM T-28 will be finished in the standard U.S. Navy white/orange trainer scheme, and will be, as I said earlier, straight OOB.
This is three days work, about 7 hours works so far, actually. The kit has literally fallen together, with perfect alignment and fit so far.
The only gripes have been the console decals and the multi piece cowl, which was quite fiddly to get right. (There has to be a better way).
A quick shot of white Tamiya white primer to check for gaps. All looks good so far.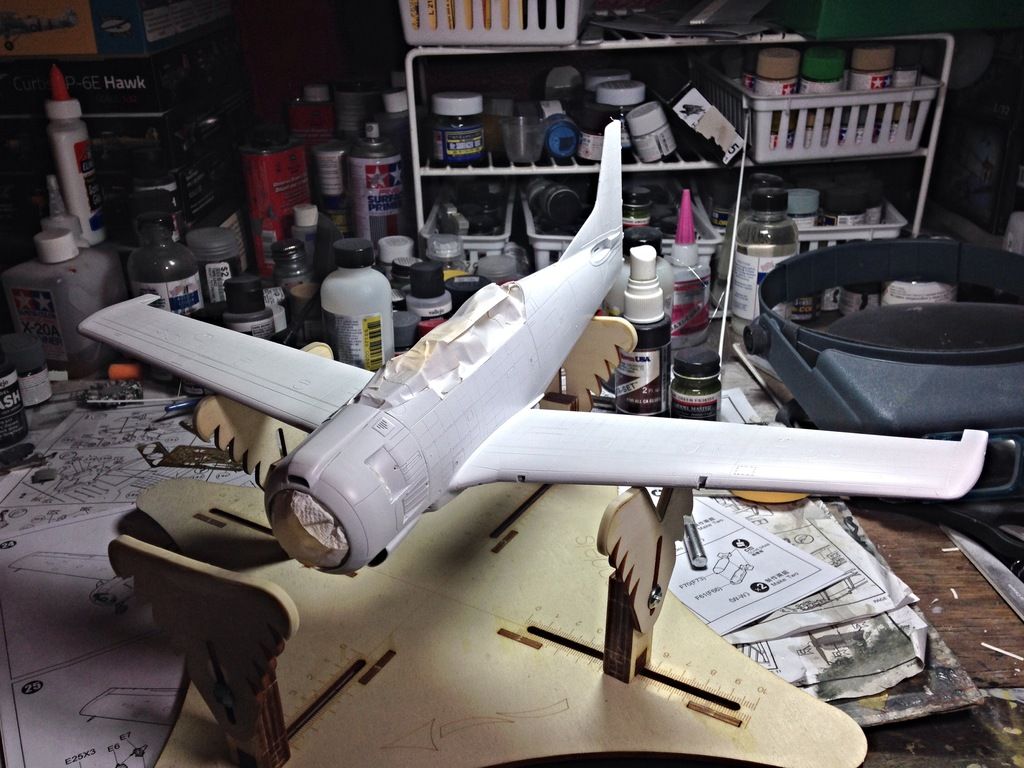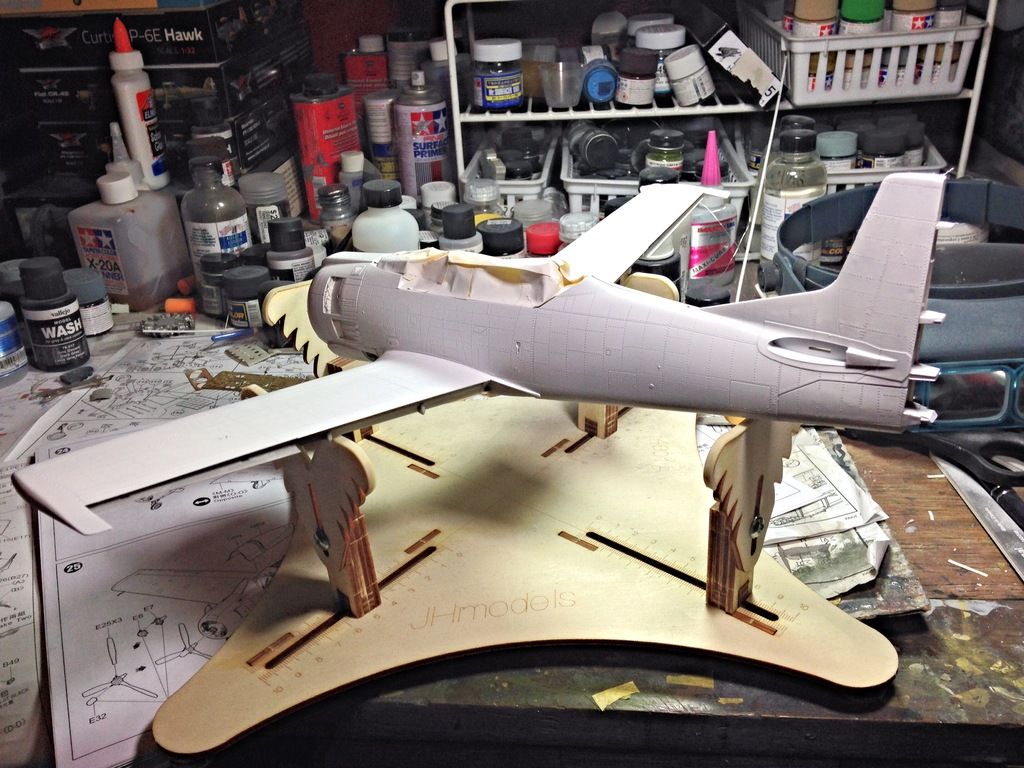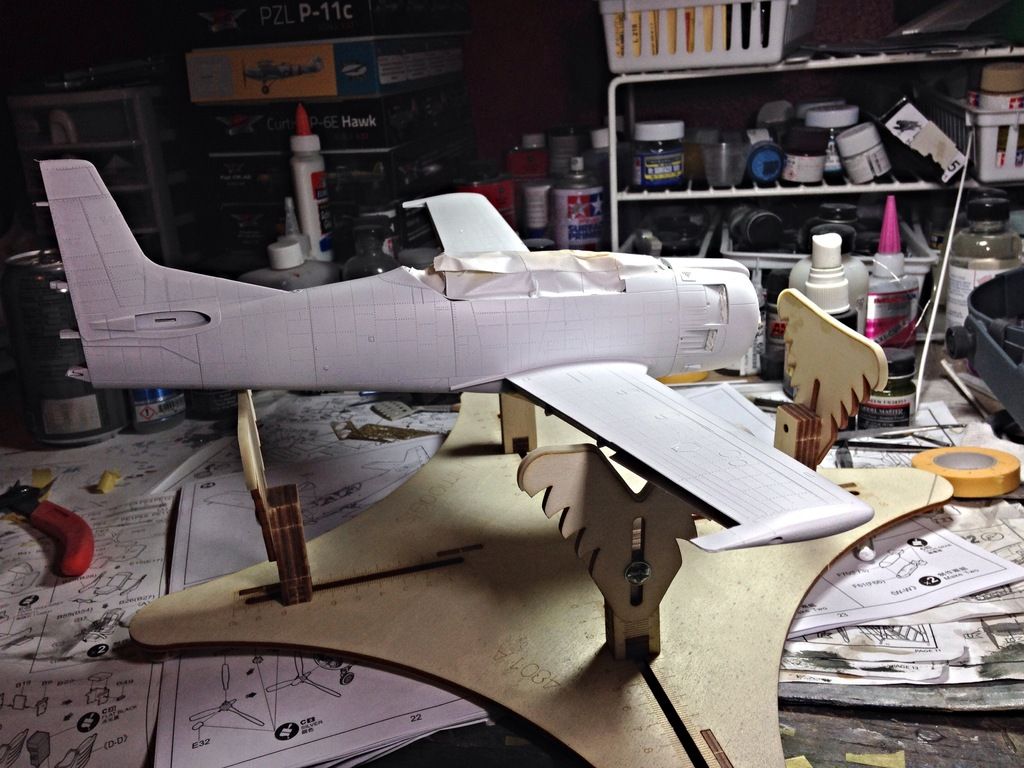 Edited by Clunkmeister, 25 April 2016 - 02:59 AM.