Hi,
Like most of my recent WIP thread, it's about a build that i've started for a while. But i just try to FINISH things !
So, it's the Special Hobby kit, it will be built OOB, except the decals (Begemot) and a few small additions or rather replacement. It will be a Dux made Nieuport 11, with the dull silver grey paint typical of russian built Nieuport and with a skull on the rudder (badass !), and quite dirty.
The kit is quite good, like any other Special Hobby kit (i love them !), but let's be honnest, that's not Wingnut Wings. However, i'm sure that it can give a great model that wont be a shame besides a WNW model.
The supplied engine is cast in resin, which is a good idea. The problem is that it's pretty bad. The quality is good but it doesn't look like a Le Rhône 9C. The cylinders are too skinny and the copper intake pipes look very thin. In fact, that's what made this build stalled : i need a replacement for that engine. The best answer is the WNW Le Rhône 9C, i first wanted to buy some spare but it's long OOP. So i can take it from my last Sopwith Pup kit and as i plan to make other builds with the same engine (another Nie11, a Nie21...), so i need to make copies. And that's what i started to do today.
Let's start with the begining. The cockpit. I drilled the seat so it looks like a Nieuport seat.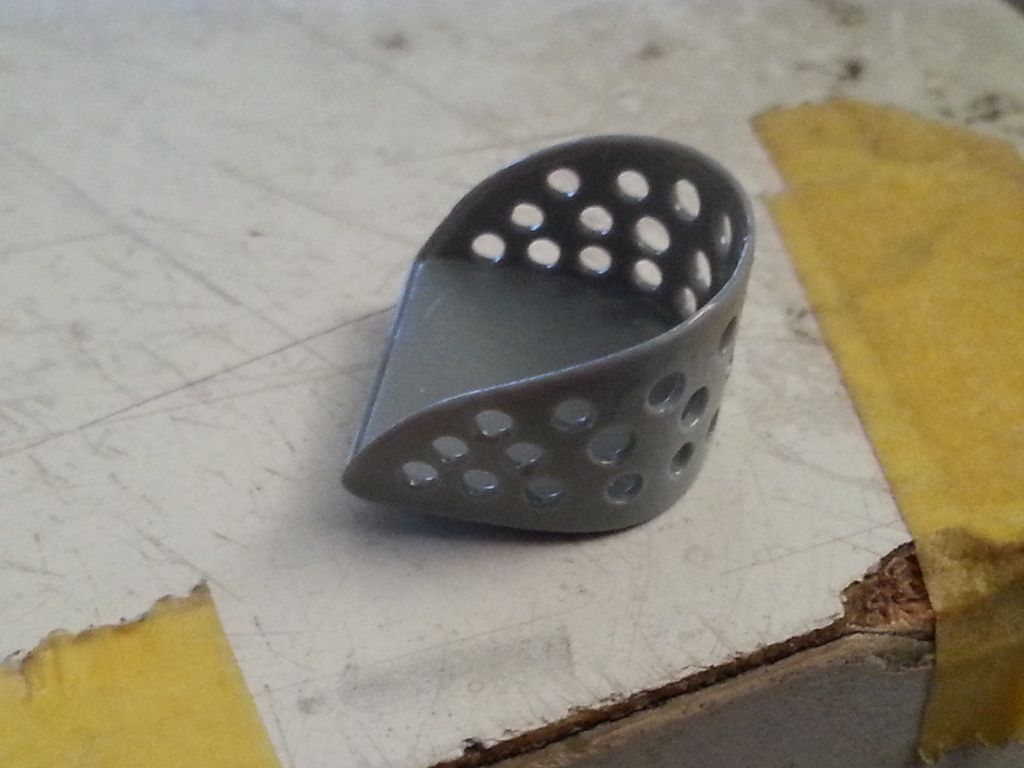 I painted the wood grain on the wooden parts and then installed the bracing wires with Gaspatch 1/48 turnbuckles.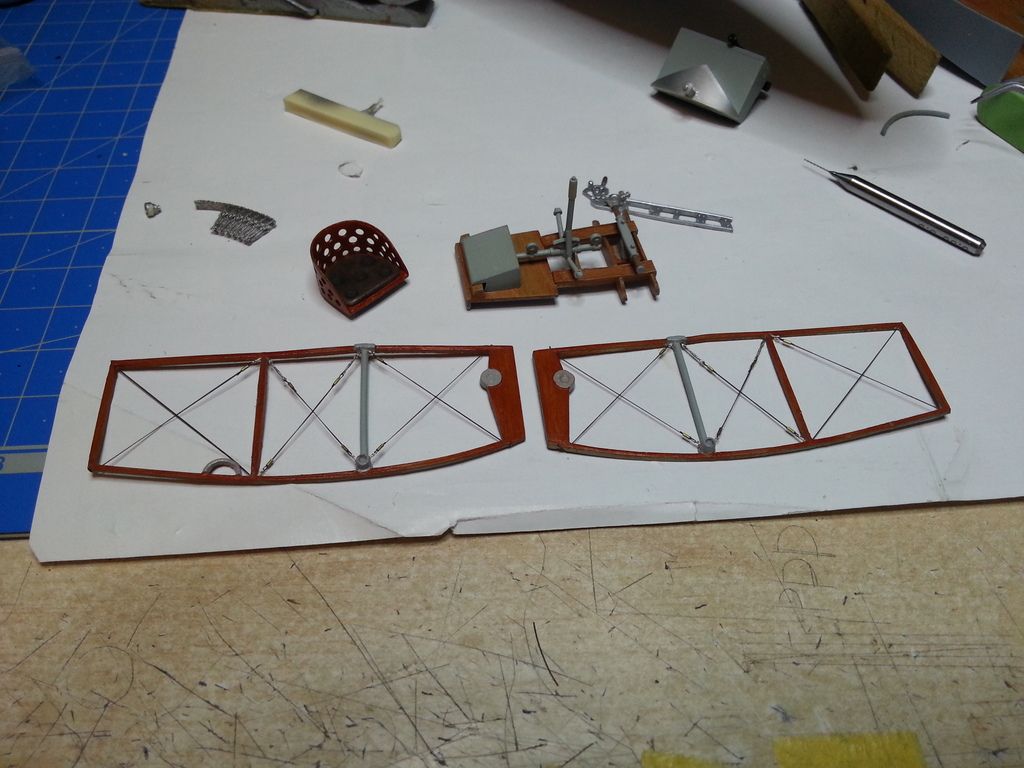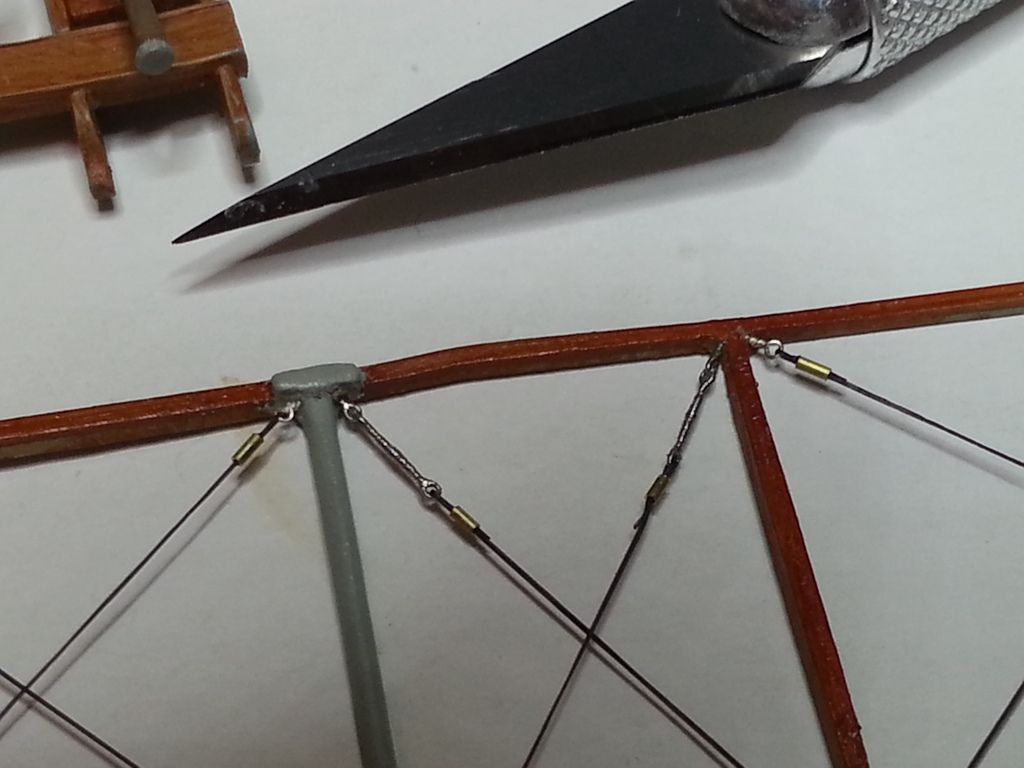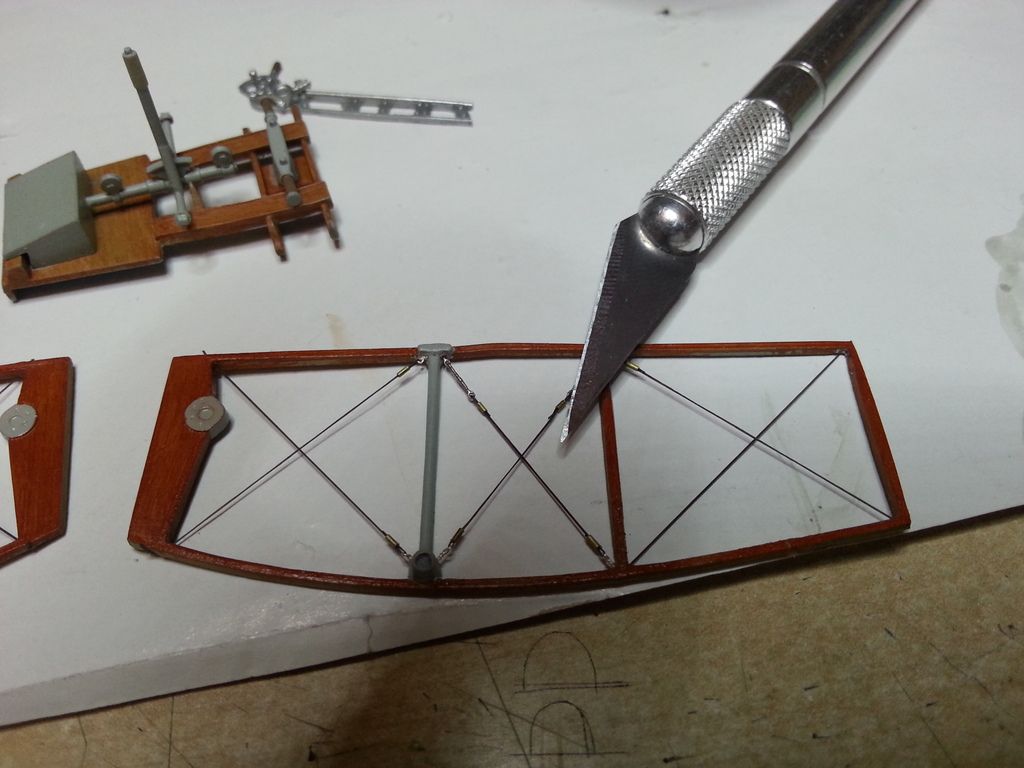 Then the cockpit assembly continues.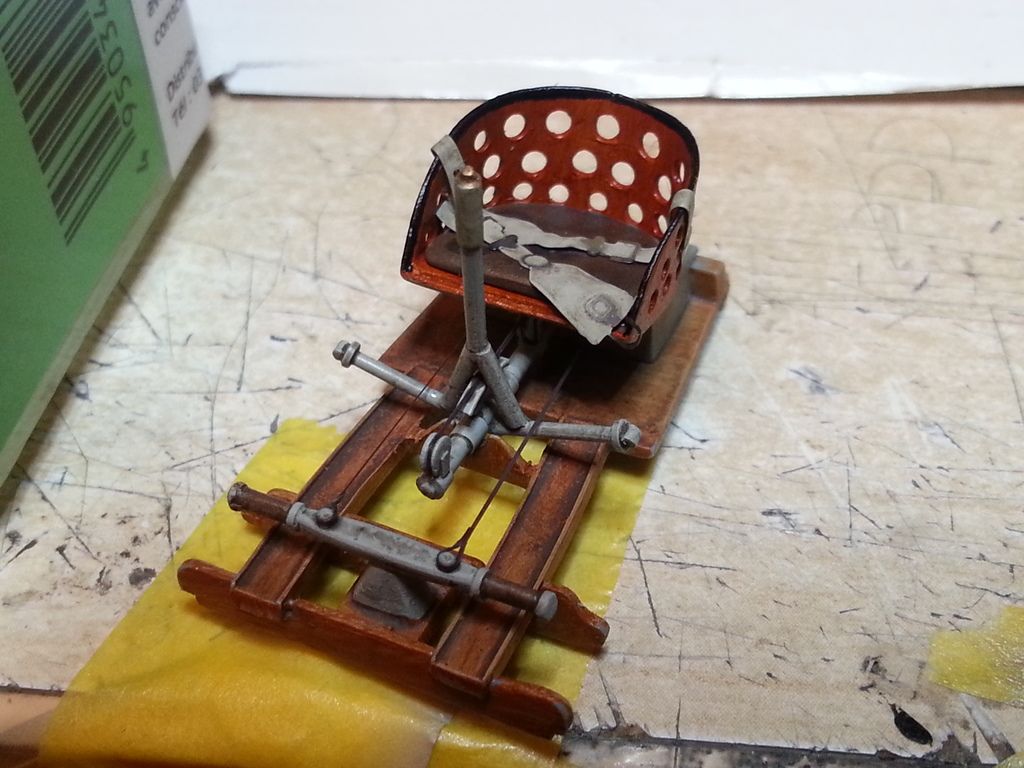 Here besides a Tamiya extra fluid jar. It's really tiny !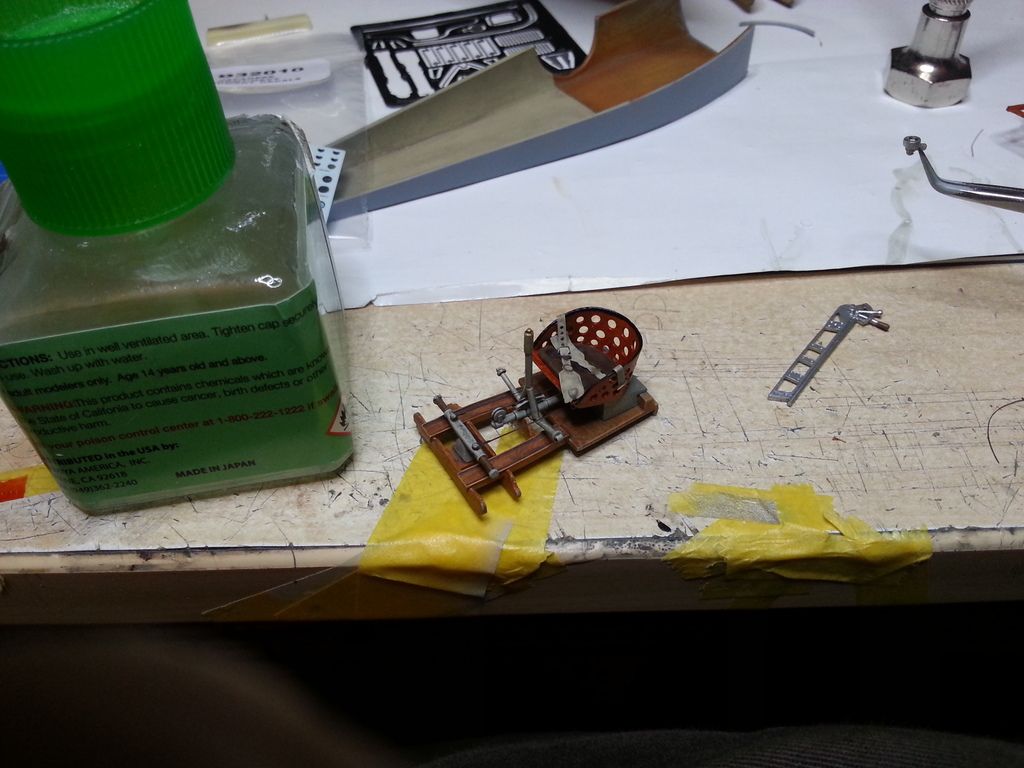 The full assembly with the side frames required tricky clamping !
Edited by Zero77, 05 June 2016 - 09:41 PM.