Hi,
Here is my last finished build. I thought it would be faster to build, as there are not many parts in the kit, but it was pretty long, especially because of the praparation and care for the glossy finish. The kit is pretty good, with good fit, but i've made a few mistakes that i had to correct then.
There was 3 M.39 racers in 1926 (+2 trainers), i've choosen the number 5, flown by De Bernardi, who was the winner of the race.
The model was primed with tamiya pink primer, and then painted with tamiya TS-8.
The propeller and propeller cone are in polished white metal.
I know that my build has many little flaws but i've learned a lot about this kind of kits and aircraft, so i hope the next ones would be easier. However i'm very happy with it, and it bring a very nice touch of color in my display ! And 20's racers are absolutely beautiful aircraft.
If it can help, here is the link to the WIP : http://forum.largesc...showtopic=54058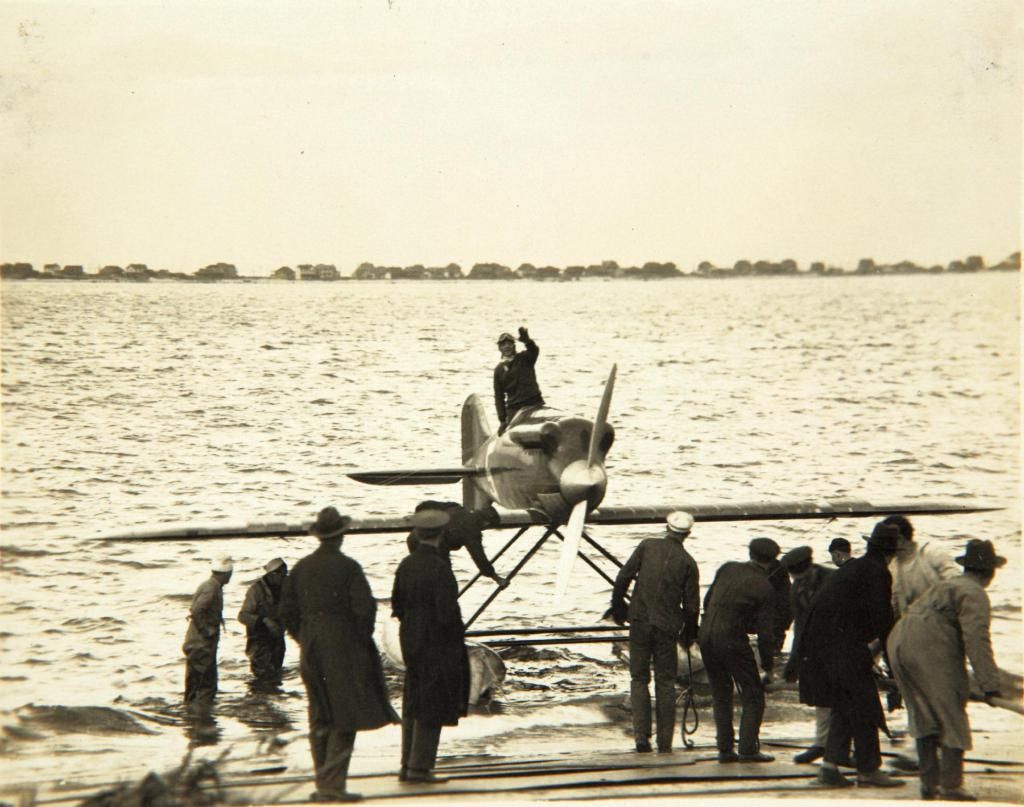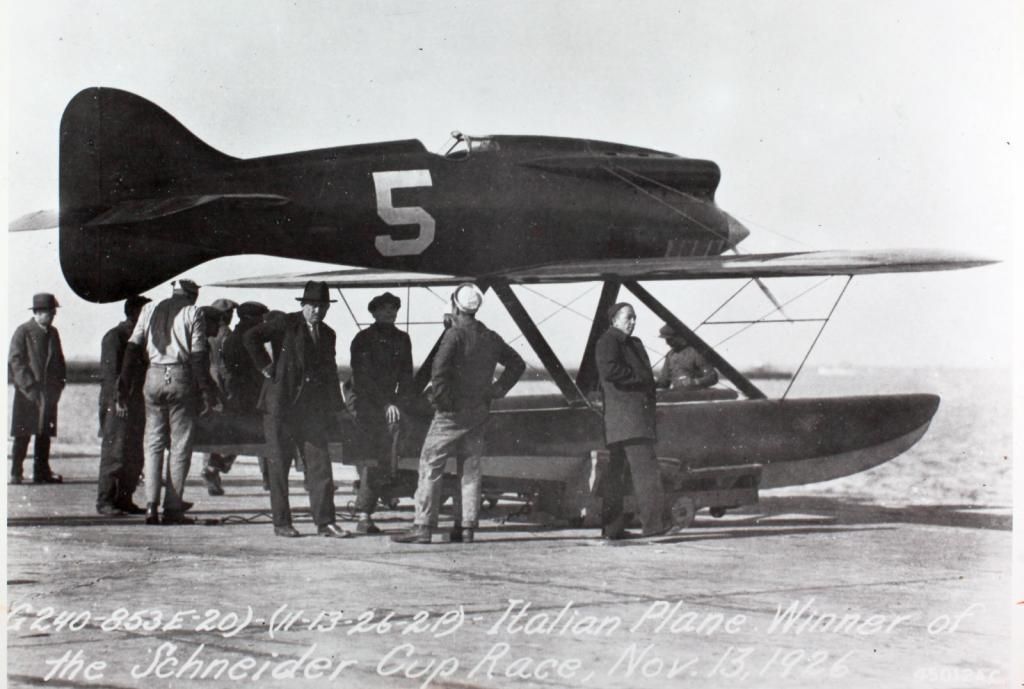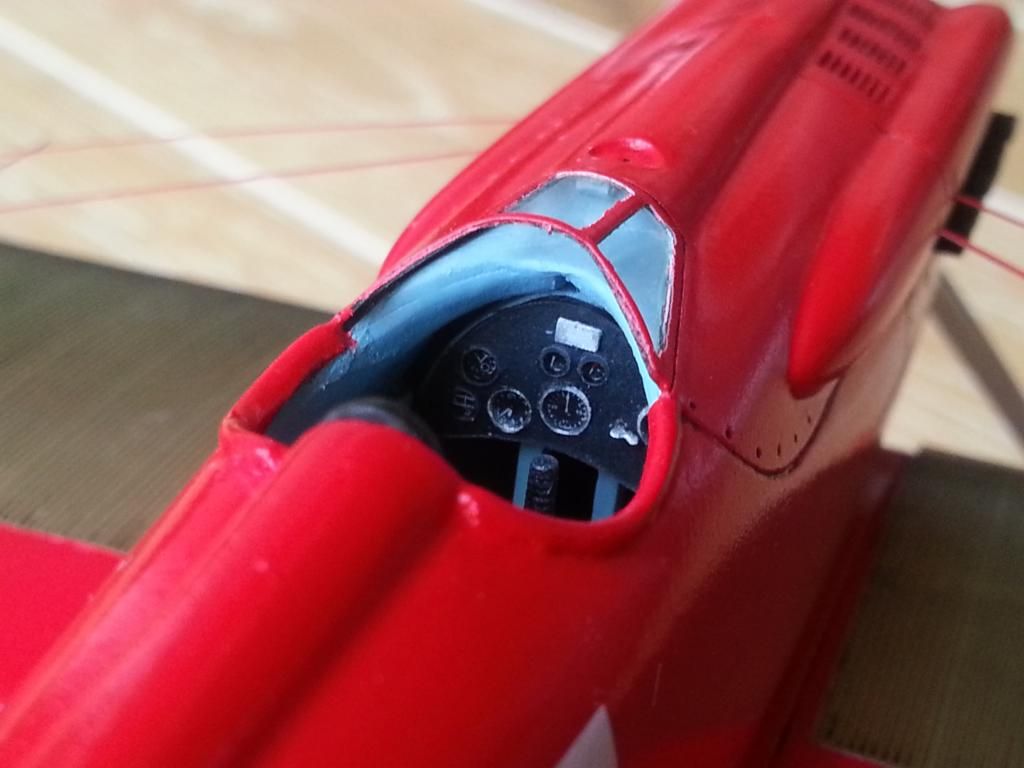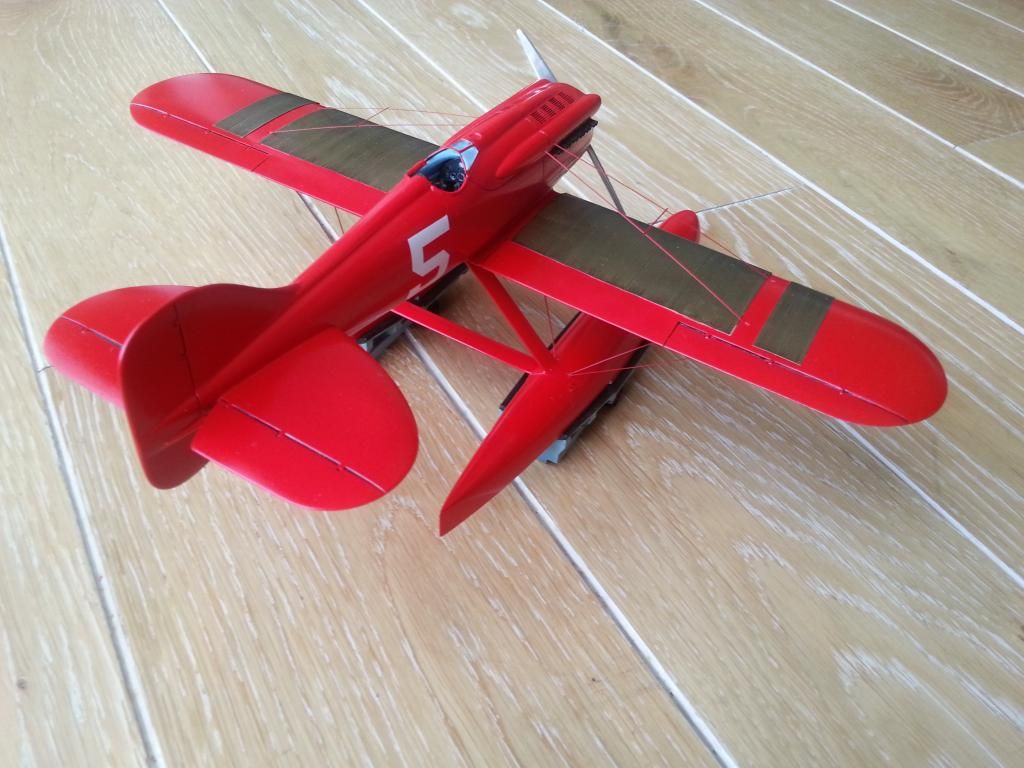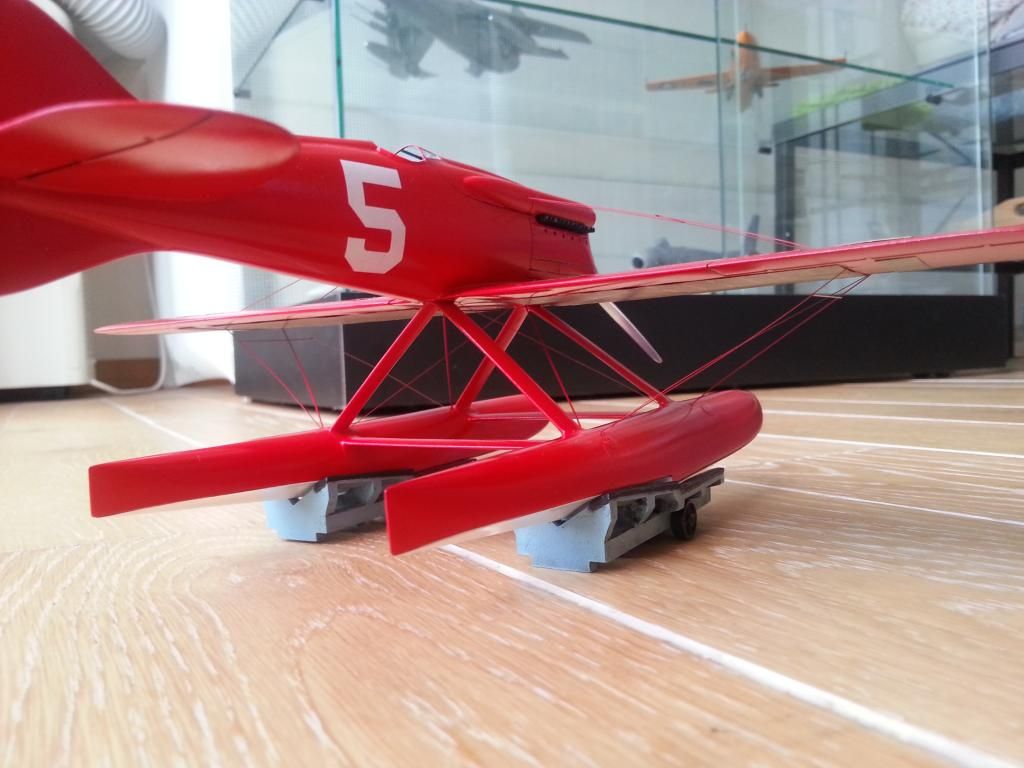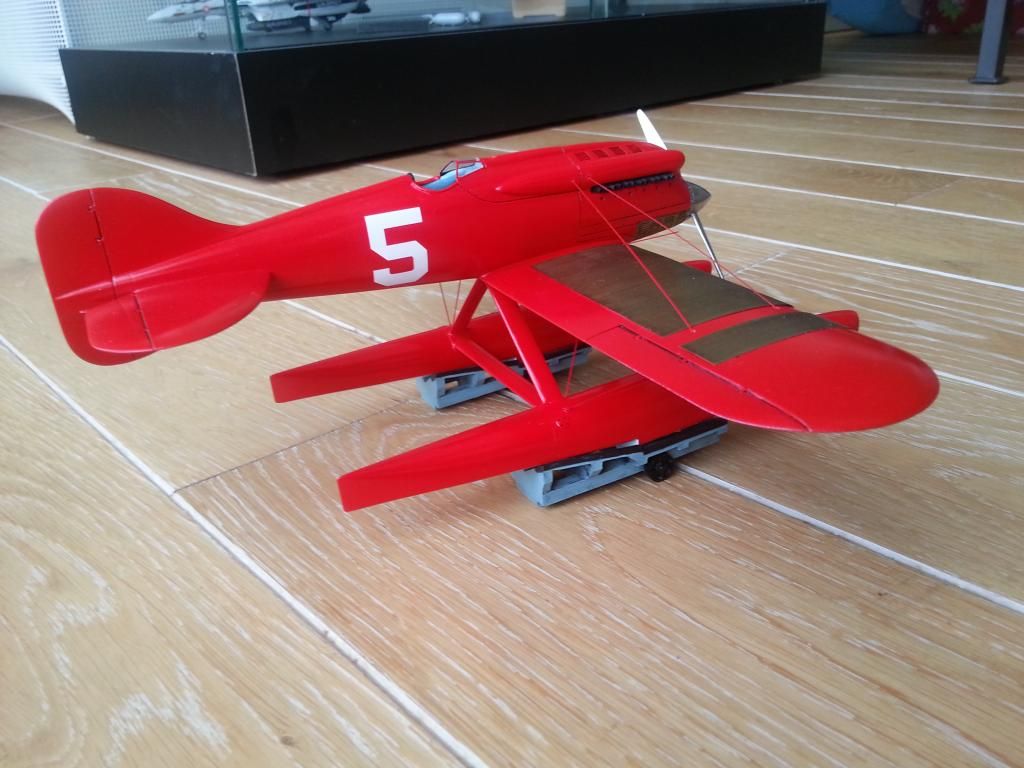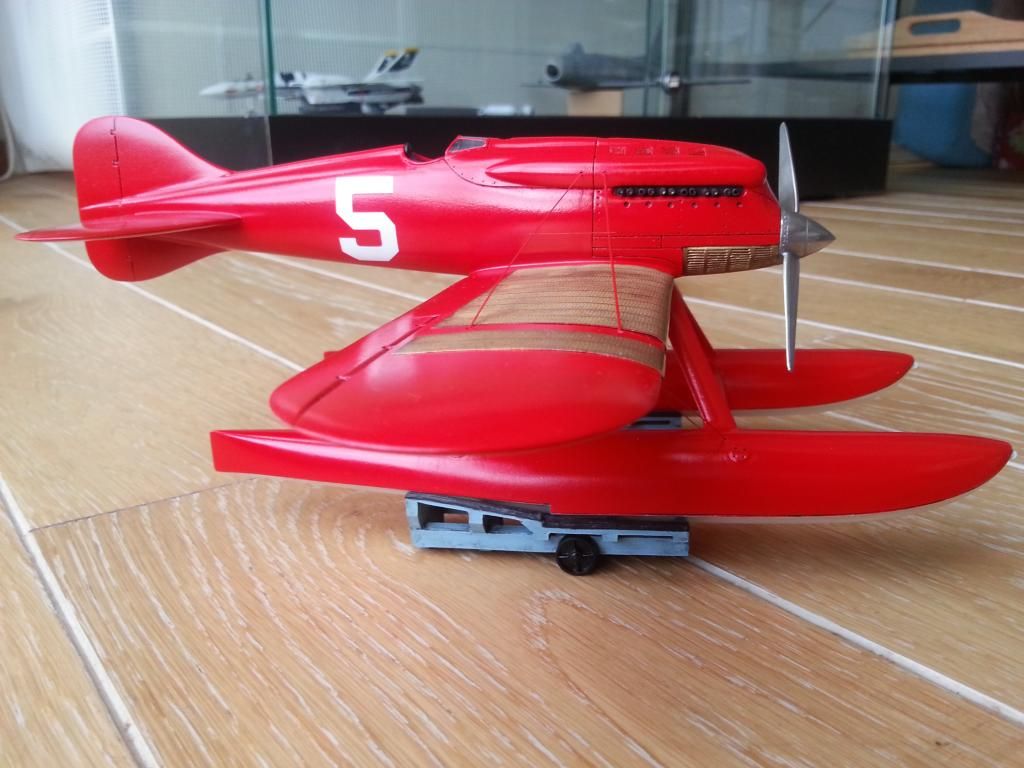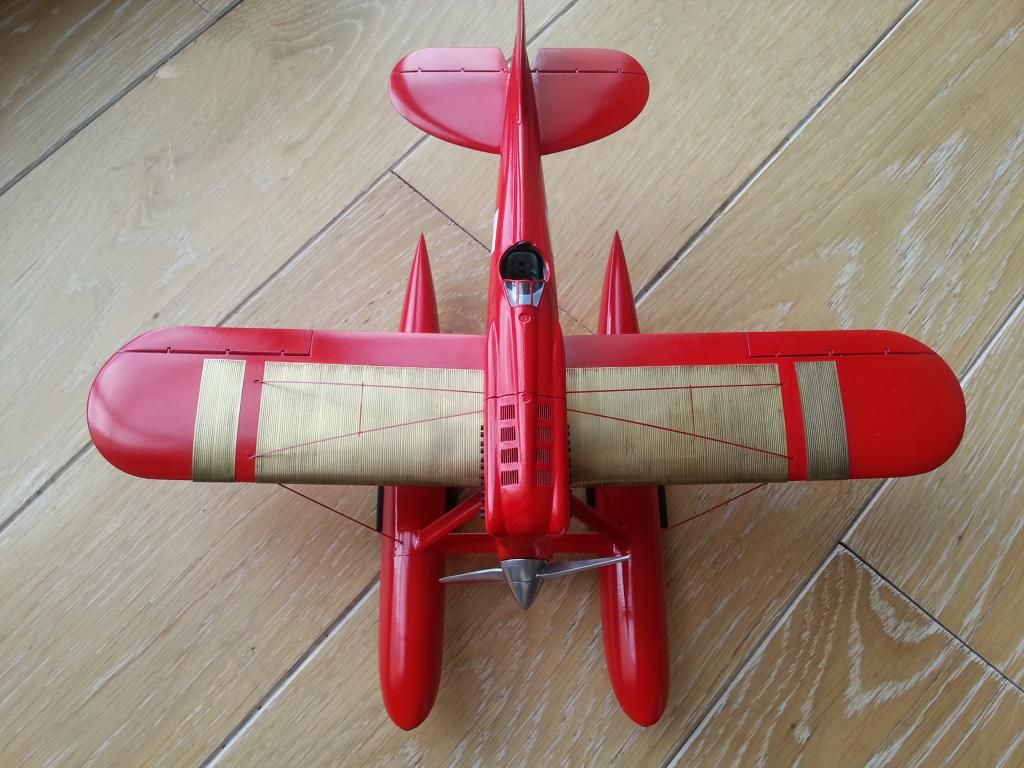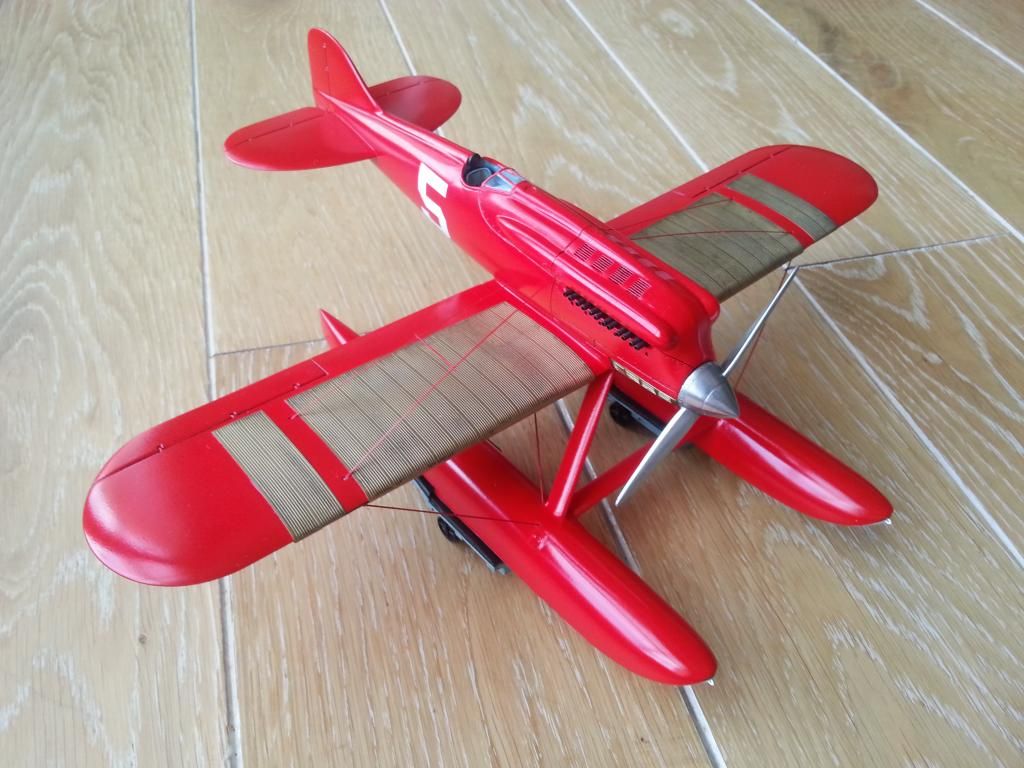 Edited by Zero77, 14 February 2015 - 04:18 PM.