Scale: 1/32
Kit: Pacific Coast Models (PCM) Spitfire Mk IX (32005).
Aftermarket accesories:
Barracuda Studios Resin: Main Tyres.(
http://barracudacals.com/index.php
)
Airscale Decals/Placards. (
http://www.airscale.co.uk/
)
Radu's Seatbelts. (
http://www.radubstore.com/
)
Self created and cast resin main canon and landing gear and rear gear doors (vac formed).
Paints used:
Mr. Surfacer 1200 (spray can) primer.
Final painting:
Mr. Color laquers.
Cockpit:
Gunze Aqueous and Tamiya Aqueous colors; thinned with isopropanol alcohol (ISP).
Clear coat: Gunze Mr. Color GX100 Super Clear III cut at 50/50 using Mr. Color Leveling Thinner.
Masks are from DN Models (
https://dnmodels.com
).
Main references:
Aero Detail #27. Spitfire Mk.VI-XVI
Greetings! Unfortunately I have lost some of the earlier pics! But, here are a few to show where I am at with this build. It is a conversion from the PCM Mk IX kit. I have scribed the wing and fuselage areas and added the rear and forward pressure bulkheads. The canopy rails were also added, as well as the elimination of the normal boarding hatch (the Mk VII is a pressurized aircraft).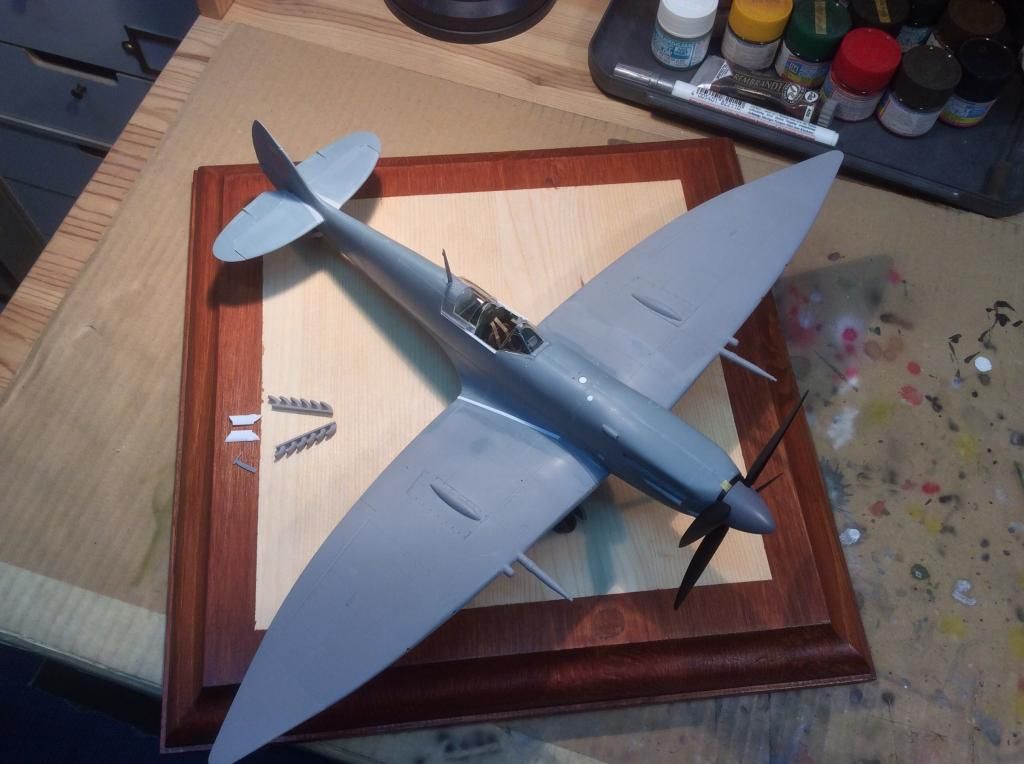 The ailerons were shortened by one frame, and the underwing vent scoop also added. Some parts such as the extended wing tips were sourced from the spares box (ex Hasegawa).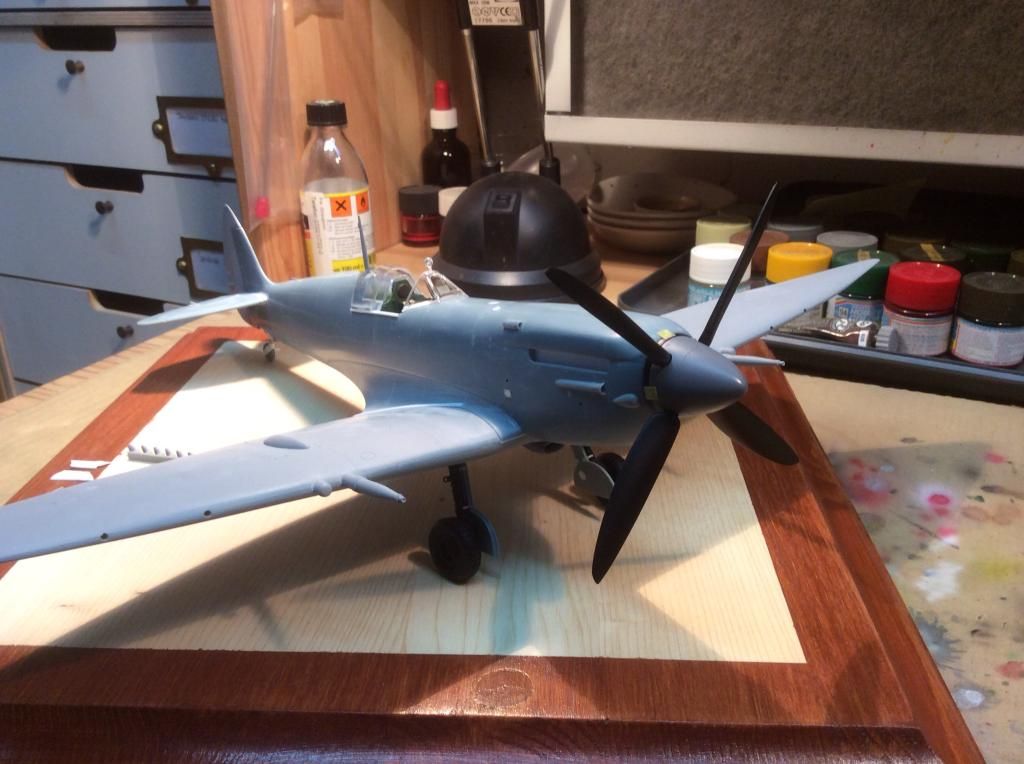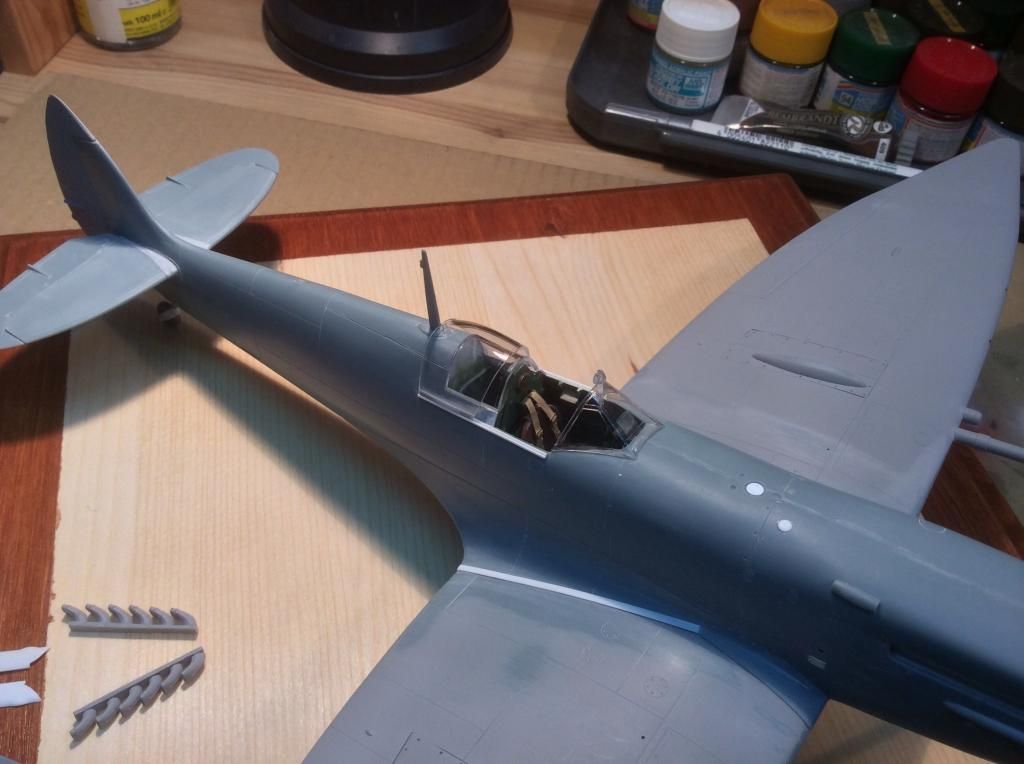 Here is the landing gear and Barracuda Resin tyres (great products!). The rear radiator flaps were also scratch built.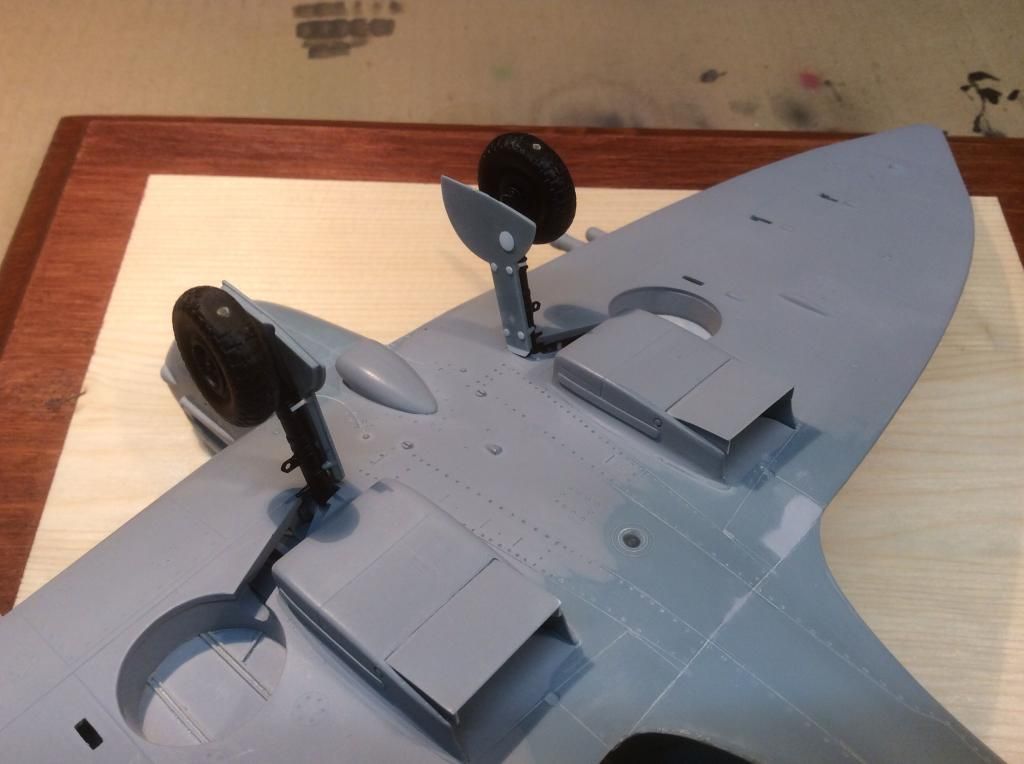 The four bladed prop was also sourced from the spares box (ex Hasegawa).
Although not 100% accurate, I wanted to add some depth on the wing root fairing so I glued some strip styrene down and sanded it paper thin... The kit plastic in this area was rather rounded and did not offer a crisp edge. It may appear to be too high in depth, however it has been sanded to an almost flush thickness.
Given the fact that the original aircraft had a retractable tailwheel, I scratch built the oleo, and vac formed the gear doors. The rear tailwheel has be sourced from the Tamiya Spitfire kit!

as well, it is possible to see the rear fuselage access hatch, I have added a section of ultra thin stretched sprue to imitate the hinge line. I also replicated the hinge line on the forward fuselage access hatch using the same technique (as can be viewed on the above photo).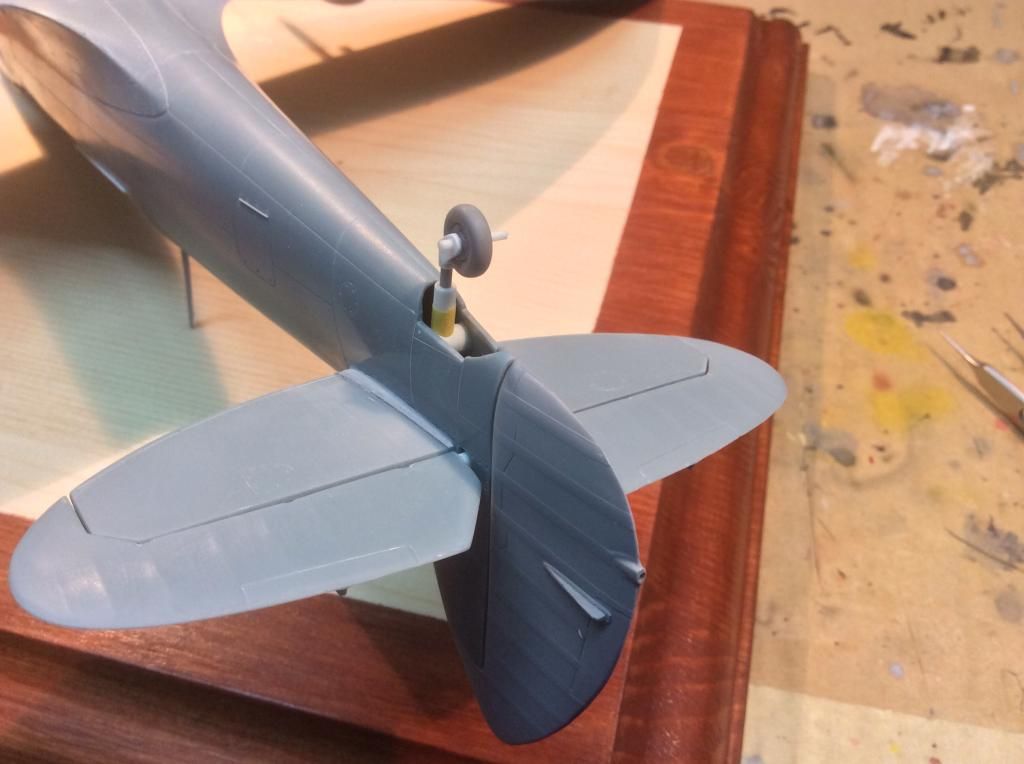 Radu's beautiful seat belts really bring the cockpit to life!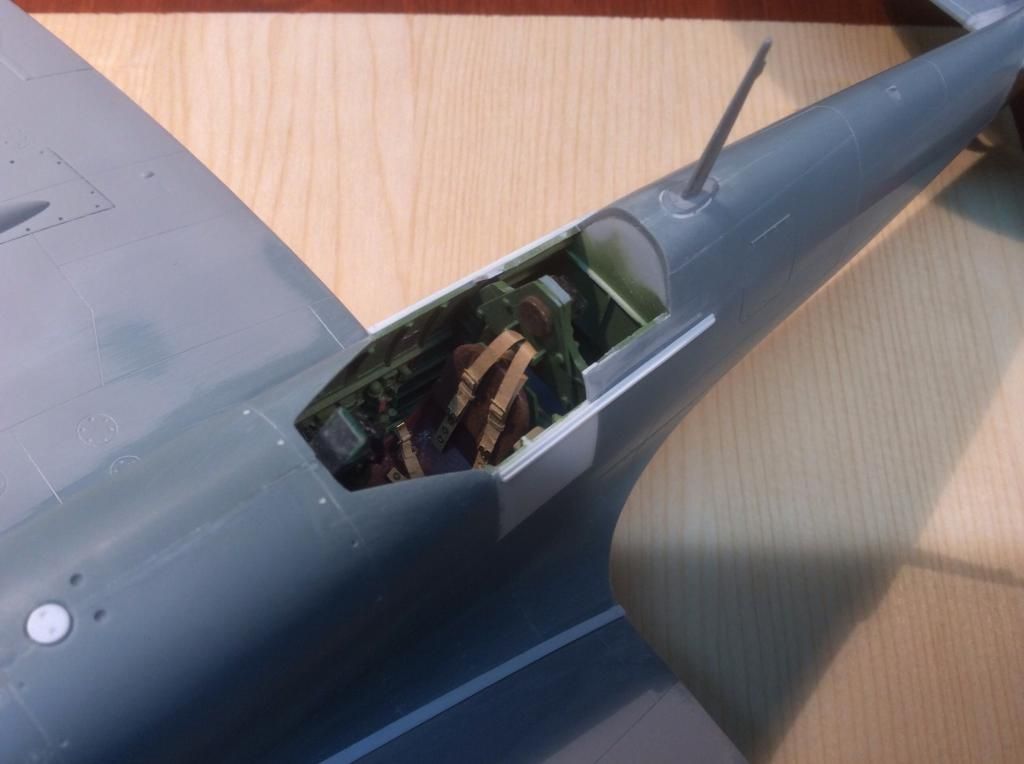 I started this build way back in 2008/2009 when PCM first released their Mk. IX Spitfire kits. I am trying to finally finish off the remaining unfinished kits I have!!! That's it for today, more to follow as I try to wrap up this build.
As you probably already noticed, the wooden base will be the future home for this elegant and beautiful high altitude fighter!
Cheers,
Alan
Edited by alaninaustria, 17 March 2018 - 08:48 PM.