AKA - Diving into the Alclad Pool.....I just hope the water is fine.....
A very very generous soul here wished me an early Merry Christmas here with a package that he said needed to belong to a good Mustang home. I am very grateful and humbled. The package contained a whole slew of bits and pieces from more than a few of the old silver Monogram Mustang. In fact its so old its described as "3/8 INCH SCALE".
I had never seen this kit in the flesh, though in the stash are two of the Phantom Mustang versions. Seems its the same kit minus the stand and electrical motor that goes in the engine to spin the prop....thats my guess anyway. So after digging through all the bits and sorting them I discovered it would be real easy to take some of the parts and make a quick build style Mustang. I believe there still may be enough left over to build a kit per the instructions with the working landing gear and bomb releases.
So my plans for this build is an in-flight, gear-up version. I will build it sans engine as well, as the engine cowling and exhausts are already molded as part of the fuselage. There are a few complications to fix and fill because of the omitted moving parts. But the detail on the fuselage and flight surfaces seem pretty good to my eye. I dont have scale drawings as of yet, so I cant be real specific on the kits shape problems, but I will point some of the more obvious ones as I go, and also hope to point out the kits pros as well compared to some of the other Mustangs in my stash.
The biggest goal of this build is a real attempt at using Alclad for its natural metal finish. After seeing WillimaJ's "THIS IS IT!" I just have to give this a go. Then take what Ive learned and transfer it to the rest of my in progress and future Mustang builds. Its sink or swim time.....and I am pretty convinced my previous theories and attempts fall short of just bucking up and using Alclad for NMF as well as that great silver lacquer finish for the wings and rudder that WilliamJ displayed. As much as I like the painting process it seems I always have issues, and I am hoping the Alclad will help with that part.
Here are a few pics to get this started.....
Box as received, little worse for wear, but abounds with personality and who knows, it may even be older than I....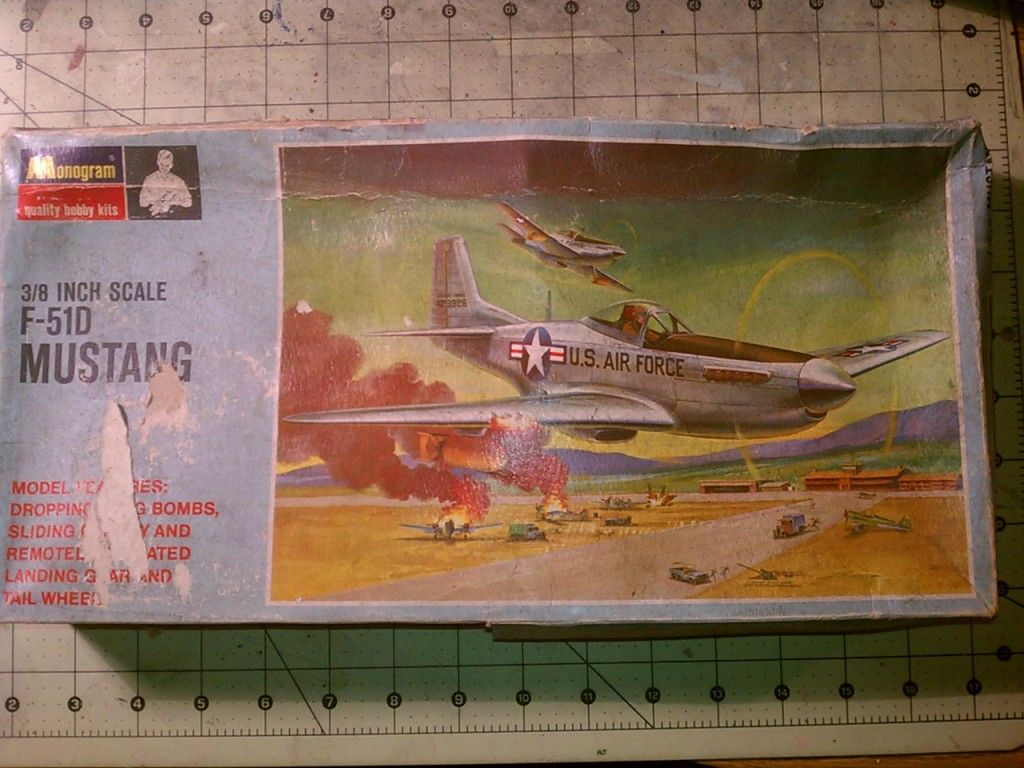 The instructions cover page.....copyright 1962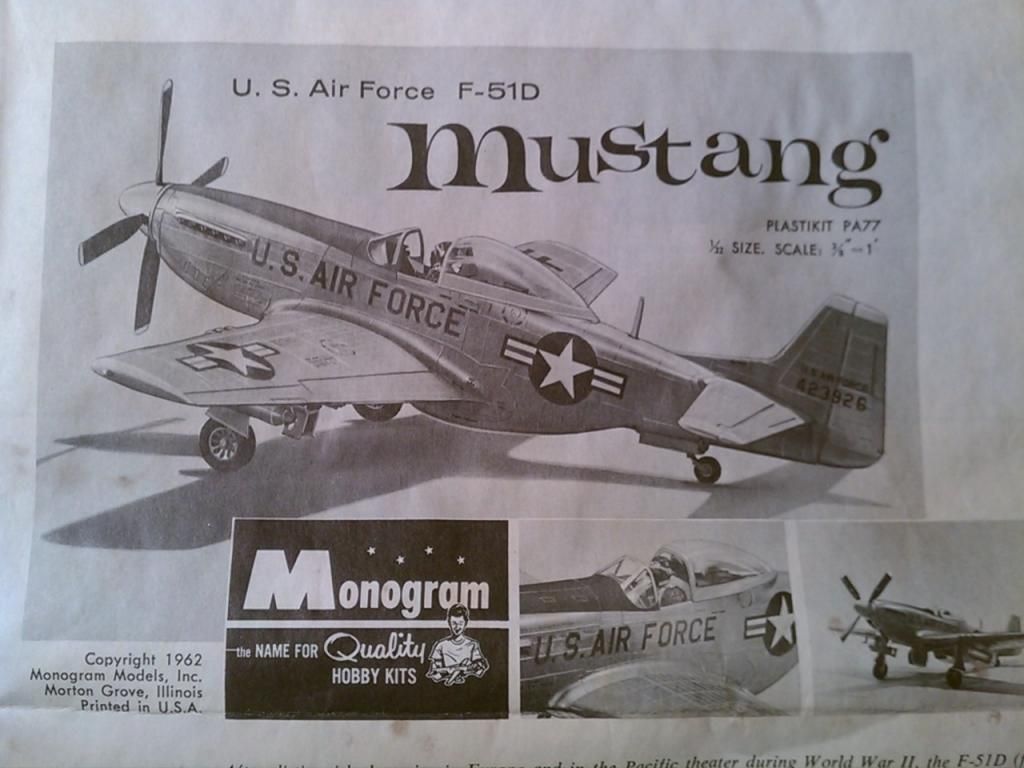 The instructions, most of which I am ignoring on this build. But, I am impressed with the original kits engineering.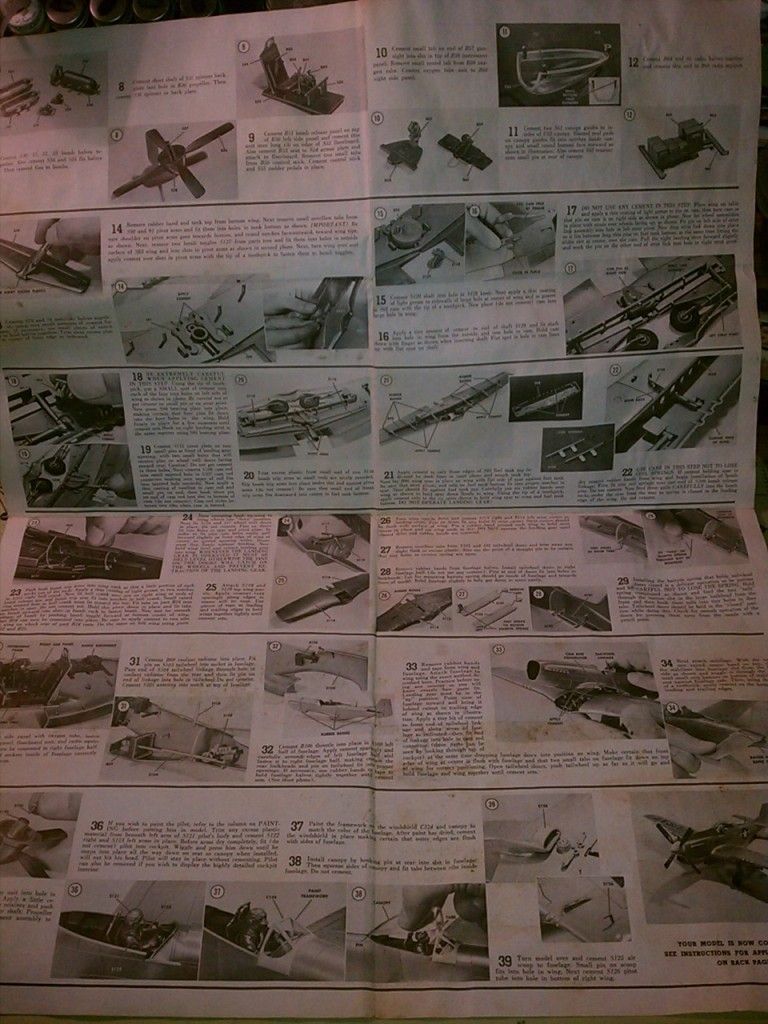 A quick pic of the fuselage side and flight surfaces.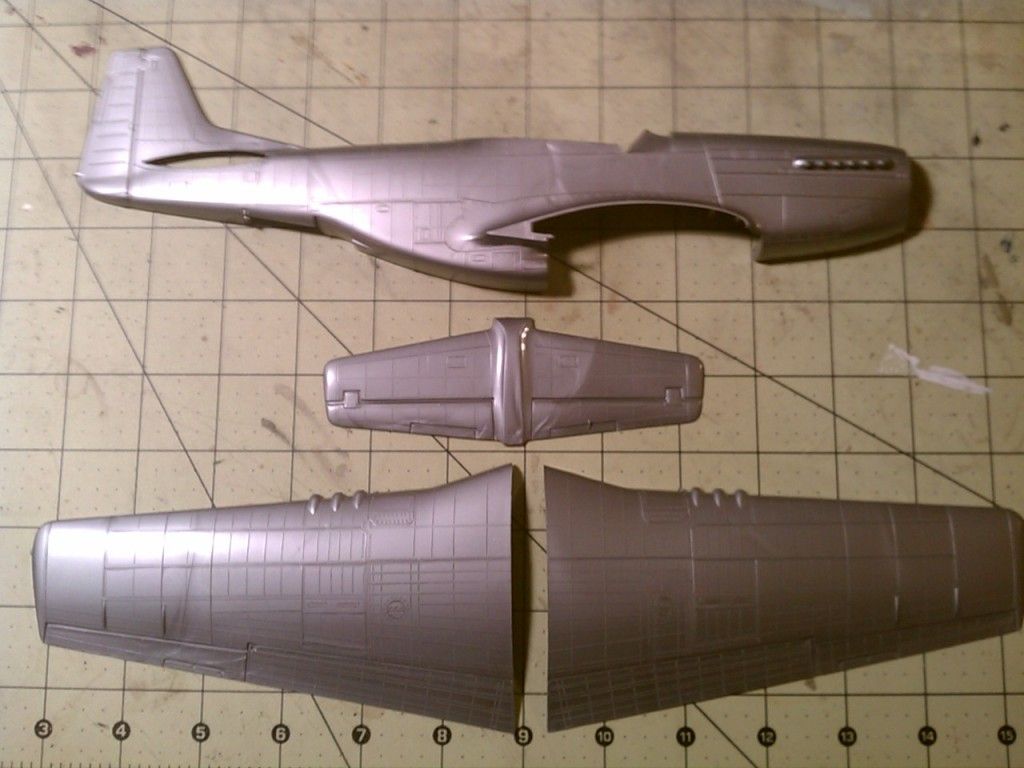 A close up of some of the stuff I will have to deal with that was part of the kits movable components.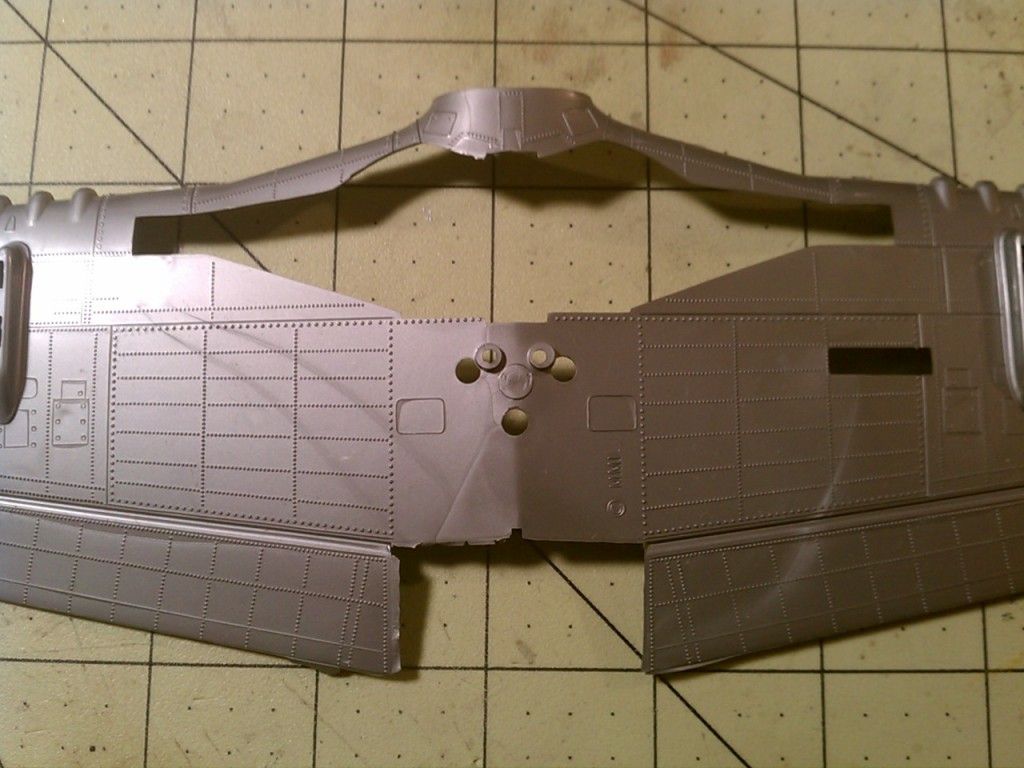 I havent decided on its livery just yet, but I did just recently manage to purchase this nifty book from our very own ssculpter and maybe it will help me with a decision.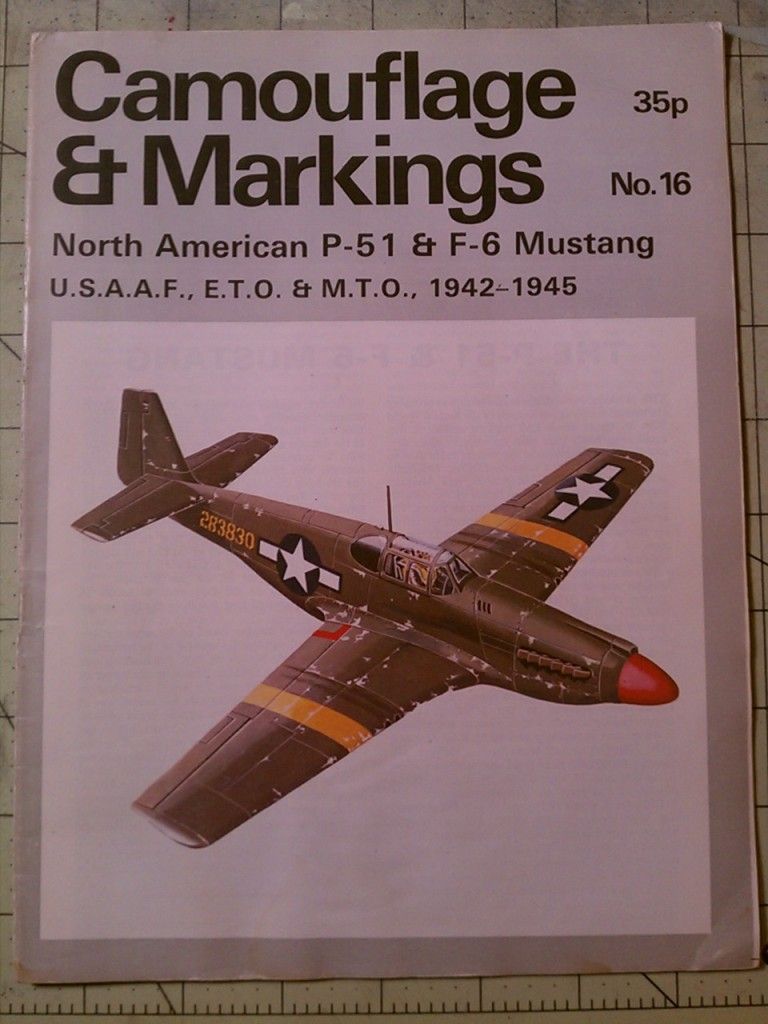 I think I will be swapping in a HS Cuffed prop, certainly puttying the wings, I havent decided on exactly how much I will be doing to the cockpit, or the oil cooler exhaust duct area. I have noticed so far that the formation lights are molded on the wrong wing. It also seems the gun ports , gun and ammo doors and underwing hardpoints are molded too far outboard, and that appears to be a placement issue that starts with the landing gear pivot access panel being too outboard as well.
Thanks for looking in and stay tuned for more....here we go....