Scale: 1/32
Kit: Pacific Coast Models (PCM) Hawker Tempest Mk V.
Aftermarket accesories:
Barracuda Studios Resin: Radiator intake/Cockpit Seat/Main Tyres.(
http://barracudacals.com/index.php
)
Airscale Decals/Placards. (
http://www.airscale.co.uk/
)
Radu's Seatbelts. (
http://www.radubstore.com/
)
Archers Fine Transfers:
http://www.archertransfers.com/
Paints used:
Gunze Aqueous and Tamiya Aqueous colors; thinned with isopropanol alcohol (ISP).
Clear coat: Mr. Color GX100 Super Clear III cut at 50/50 using Mr. Color Leveling Thinner.
Masks for final painting provided by Montex Masks:
http://www.montex-ma...=maxi_mask_1_32
Main references:
http://www.hawkertempest.se/
Inspiration:
Paul Budzik's beautiful scratch built Tempest:
http://paulbudzik.co...nstruction.html
Another link to the LSP thread:
http://forum.largesc...zik#entry104222
Well, I have to say that I am guilty as charged for loving the shape, lines and design of the British Hawker Tempest Mk. V... The PCM kit is an absolute beauty to work with, very accurate and easy to build! In fact, I would even go so far as to state that it could be their best kit so far!
Anyhow, I don't have a proper digital camera right now, so I have to make do using my iPhone 4 camera!!
I began the build by adjusting and adapting the kit cockpit, adding detail to the cockpit parts including using Airscale decals for the instrument panel and Radu's marvelous seatbelts!
The kit parts did need a few milimeters trimmed off of each side to allow for a proper fit and I drilled some placement holes on each fuselage side to permanently mark the cockpit tube framing. This area is rather quite small and it is difficult to see all the detail once the fuselage is all glued up... so, at least it looks busy enough for my eye!
For the insrument panel I created rings for the individual instruments using stretched sprue wrapped around the Waldron Punches (which I would later use to stamp out the individual decals) and glued the instrument rings to the instrument panel using Future floor polish. Once painted, the instrument panel is then given a light coating of Mr. Gunze Flat finishing spray. Once the individual decals are placed, a drop of Future floor polish is added to each instrument to help represent the glass covering of the actual instrument display.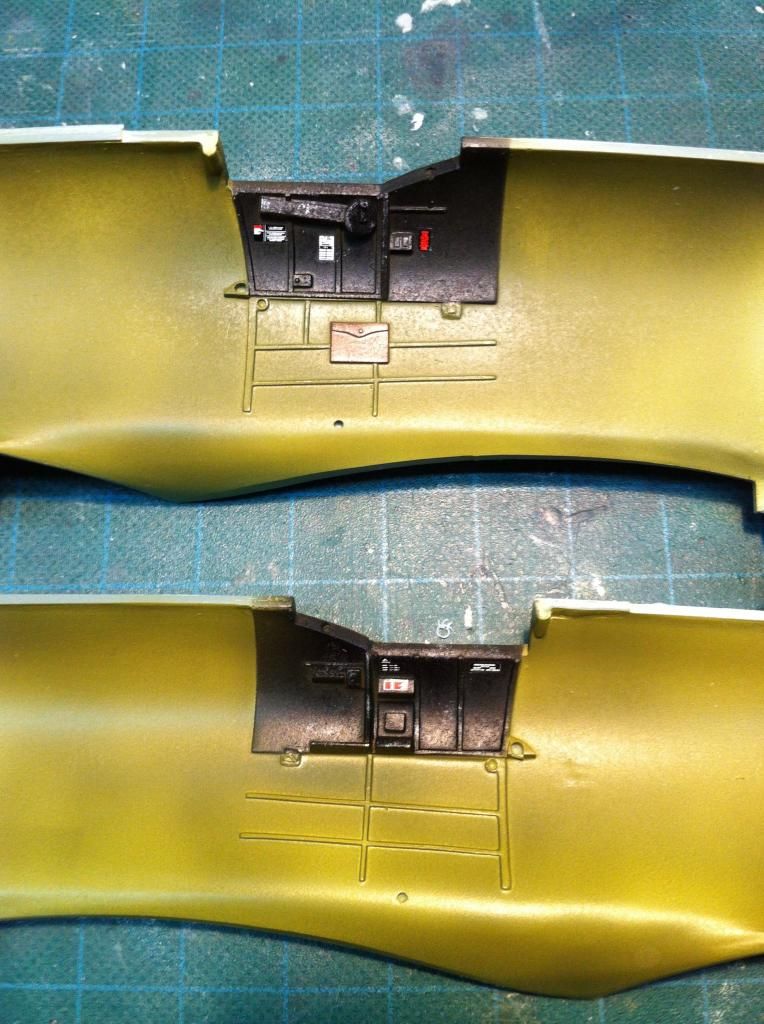 Edited by alaninaustria, 17 March 2018 - 08:50 PM.