Well i thought I would go ahead and give this a go.
After much thought on what my next build in 1/24 would be, I decided I wanted to take advantage of the Airfix P-51D/K boxing that also includes parts to create a F-6D/K. I really wanted to build something military with a Hamilton Standard Cuffless "Paddle" propeller. So after an evenings worth of research I managed to figure out that there were 3 blocks of Texas built Mustangs that were factory equipped with the paddle style prop.
P-51D-25-NT serials 44-84674 thru 44-84989
45-11343 thru 45-11542
P-51D-30-NT serials 45-11453 thru 45-11742
Out of these blocks of Mustangs some were pulled for retrofitting to the Recon role as F-6D.
And lo-and-behold I managed to find a picture of a line up of post war F-6D aircraft, complete with Dallas canopies and HS cuffless paddle props.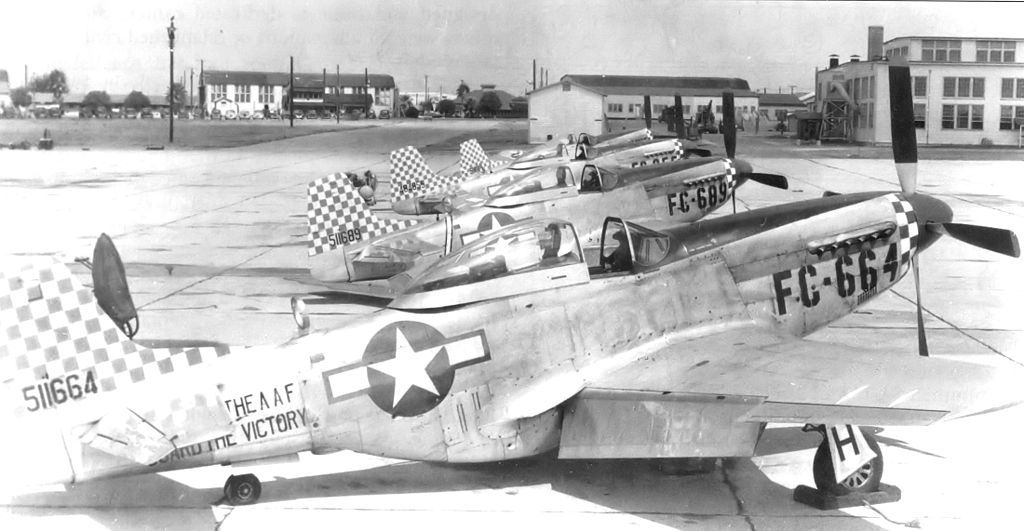 The photo was a Wiki find and claimed to be dated for November 1946.
The buzz code on the sides prefixed by FC denote reconnaissance aircraft, so that would make them F-6D and the tail numbers fall within the serial blocks I had found.
So little by little I will chip away at this NMF build, and I am tending to believe the checkers on the nose and tail are blue and white (unless I can figure out, or somebody tells me otherwise).
Pics of the conversion parts to follow, and still not sure of which aircraft in the pic to build....sure wish I knew exactly what 664 says on the empanage sides. Who knows, maybe some other pics will turn up.
Edited by xmh53wrench, 21 March 2014 - 01:25 AM.