Well, I have several other builds going on, but I kinda have to strike while the iron is hot on this one.
My subject...
The gorgeous Reno Air Racer,
"Precious Metal"
The hot iron is that the pilot/owner has allowed me a bit of his time to answer questions, and has posted a 20 minute slideshow on Youtube with a bunch of photos of the aircraft since he has owned it.
I am fairly new to modeling aircraft by most standards here, and even newer to the Reno air race scene. This aircraft has a bunch of history, and is what I consider one of the most highly modified aircraft to fly there. As I go, and as my research develops I will share some of the things that make this aircraft significant.
The aircraft has been through a make-over in the past 2 years, and has had made huge strides in its propellor design (which were done by the owner) that has made it a real contender at Reno. (They say an extra 64 MPH gain on the Reno race course, with no other remarkable alterations or modifications, except the propellor)
This racer is in fact a custom designed and scratch fabricated fuselage, mated to a P-51D wing, P-51 tall tail empanage, with a custom fabricated engine mount to accomodate a Griffon powerplant and an highly modified Shackleton counter rotating propellor.
This is one gorgeous aircraft. I plan to do it as it appeared this year (2012) at the Reno Air Races.
I have a feeling this will test my every skill....
Here is.....
"Precious Metal"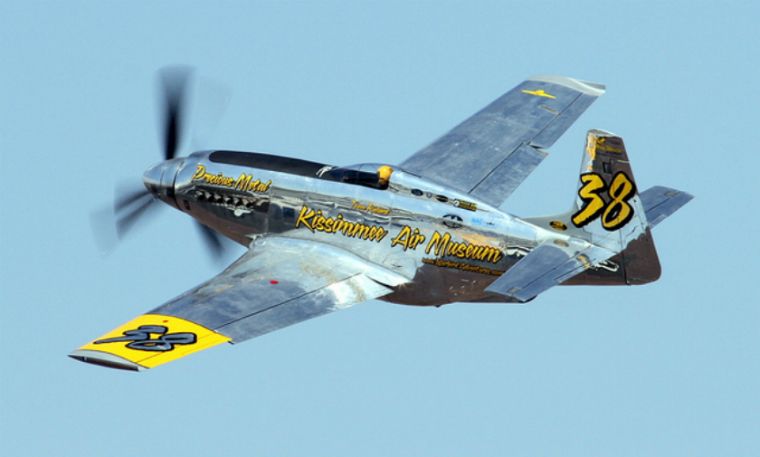 Keith Breazeal photo
Oh ya......."Go big or go home"......thats what I always say.
......the kit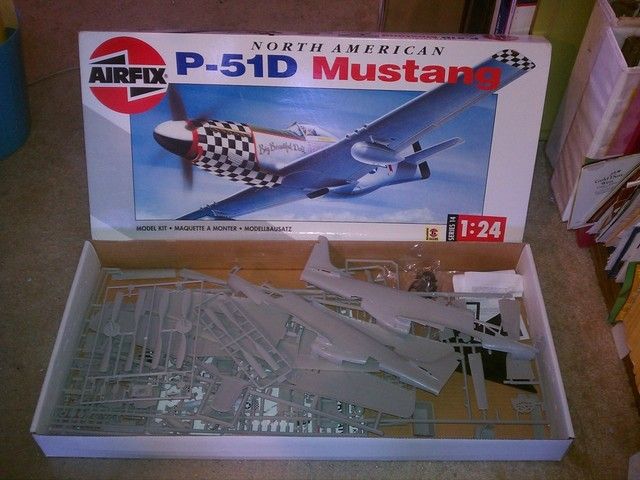 I have managed to collect some extra props, and am trying to gather a few extra 1/32 canopy back halves, and in the process of planning out the mods to the fuselage. As well as trying to come up with a few extra pics of a Griffon to make the kits Merlin look a bit more like a Griffon.
Wish me luck...
Edited by xmh53wrench, 03 December 2012 - 04:21 AM.