Well, this came as a complete surprise to me. I had been completely content with the Airfix 1/24 P-51D kit, and really happy to have scored the reissue P-51D/K boxing with all the extra bits and pieces, and much better plastic.
BUT..............
I just had the amazing fortune of aquiring the Hobby Craft 1/24 P-51D, and all I can say so far is......WOW!!!!
This kit is just amazing, and is probably worth the c-note plus, that they are listing them for, and so what makes this even better is that I paid just over a third of that for this jewel.
So with this aquisition I am moving the paint scheme and nose art from my Airfix build over to this kit......for 5 very good reasons.......
S.W.M.B.O.
My original build was for her (as the plane sports her name, although shes not a blonde), I thought it was great that I found real nose art from WWII that was so appropriate. And now I believe a better kit for her.
So I intend on building this kit represent "Jan" QP-D, the initial mount of Lt. Robert Dickmeyer of the 334th Fighter Squadron, 4th Fighter Group, 8th Air Force, stationed at Debden, UK. His tour with the 334th was from 6JUN44 through 26DEC44. During that period he had two Mustangs assigned to him, 44-13956 and later 44-14606, P-51D-5NA and P-51D-10NA respectively. He scored 2.5 kills (1 ME109 and 1.5 FW109) and I read that 413956 was downed by flack near France, and he dead sticked the Mustang into a 9th AF landing strip, but I have not been able to pin point the date.
These Mustangs also were adorned with nose art by the 334th's famous artist Sgt. Donald Allen.I hope to do a decent natural metal look on her fuselage, and aluminum paint finish on the wings. I havent done any of that before, so its going to be trial and error, I am afraid, but I am looking forward to the challenge. Obviously at this scale, there isnt a bunch available, and certainly not for "Jan", so I will be printing up my own for this build.
Here is a photo of "Jan"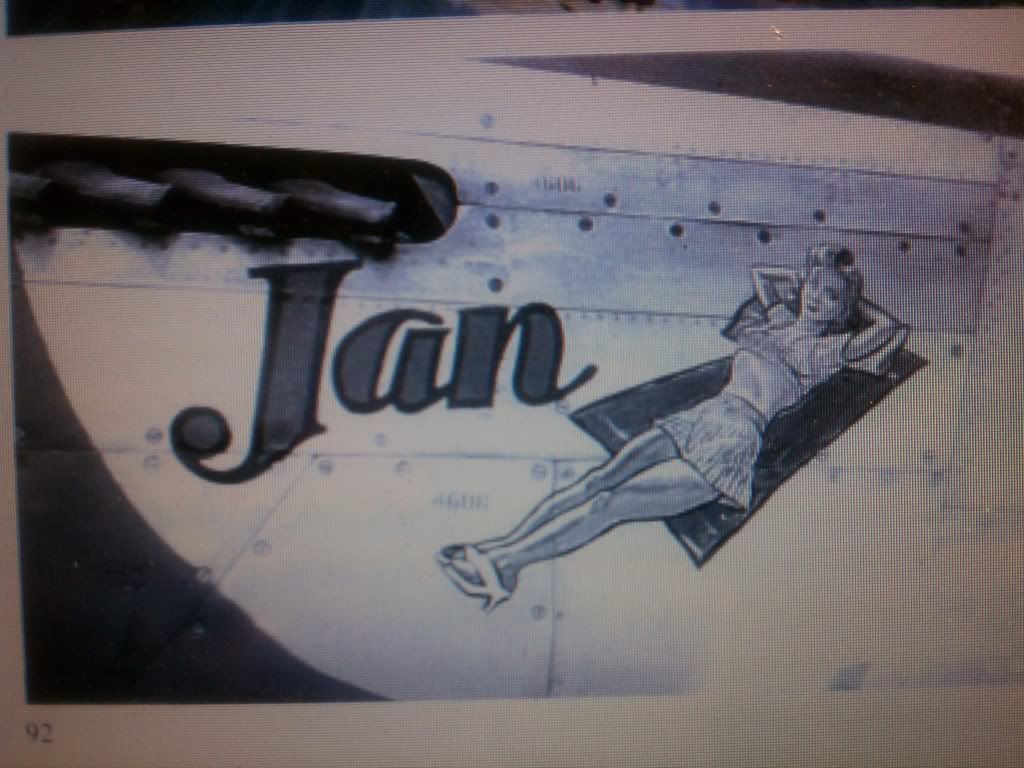 Here is the kit, and a quick photo of its contents, still in their packaging.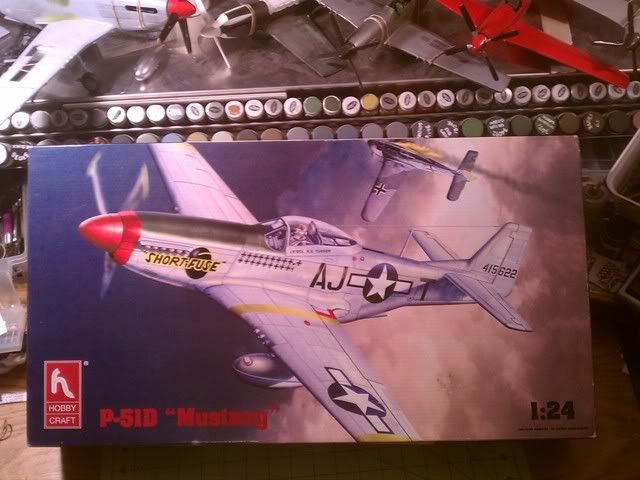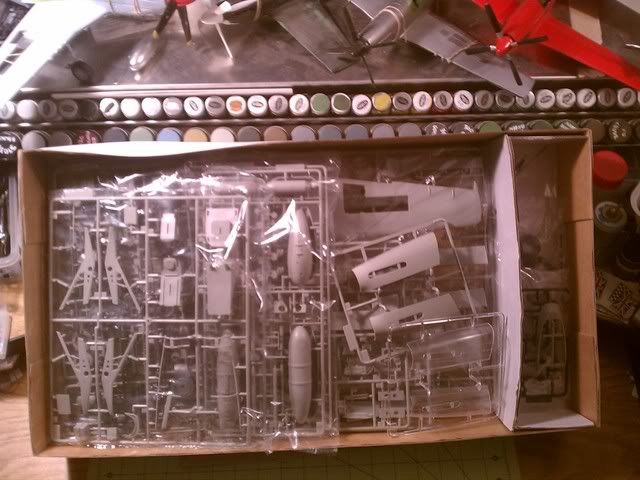 As I unwrap the sprues and wipe the drool off my desk I will post up more pics of the plethora of parts included. I have been reading up on some of the kits shortcomings, and some I will live with and some I will do my best to rework.
Anyway, thanks for looking in and putting up with my indicisiveness.....at least you dont live with me

Edited by xmh53wrench, 21 January 2014 - 03:53 AM.