Ok, so I got this really old (can tell by the nearly deteriorated instructions c.1967, and equally musty smelling kit) off of E-vil Bay, wasnt even in the correct box. I thought I would use this for another project, but too much modifying was involved. So I decided I would build it as run of the mill Spitfire.
Well last night my weirdness and complete inability to just build it out of the friggin box took over.....as I was looking at the kit, I first wondered if us Americans flew Spits, turns out we did, although probably not the MK1 version. Also wondered "WHAT IF" we had some real cracker jack pilots, that specialized in night flying, very early on in our involvement in the war in Europe. "WHAT IF" they had gotten their hands on some hand me down MK1s and maybe hot rodded them up a bit, and......
Painted them entirely flat black, then added some typical Spitfire camo but did it in Olive Drab, that had been darkened up a bit with some black.
I havent worked out all of the details yet, going to do some research on some available mods say in Summer of '42, maybe 4 bladed prop, maybe extra wing guns, and maybe the addition of drop tank(s) and or some underwing ordinance....I will see what comes of the research.
What I had in mind was low level night missions to strafe and or bomb either airfields or anti-aircraft gun posts. My "Ghost Squadron" would soup up the planes, paint them as mentioned above, and carry a ghost silhouette on the tail and somewhat subdued insignia. Markings, stripes, and squadron identifiers are up in the air thus far, as I dont want to put some on that belonged to actual squadrons. Anyway, on with the build..... My first order of business was a few thumbnail sketches, and some nose art that will tie in with the concept as well.
Here I go....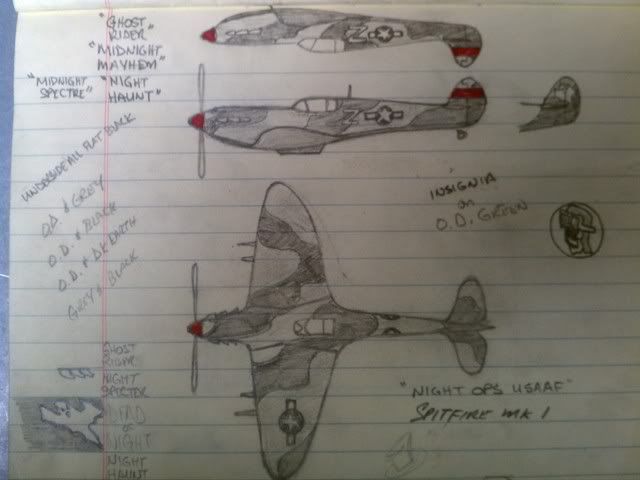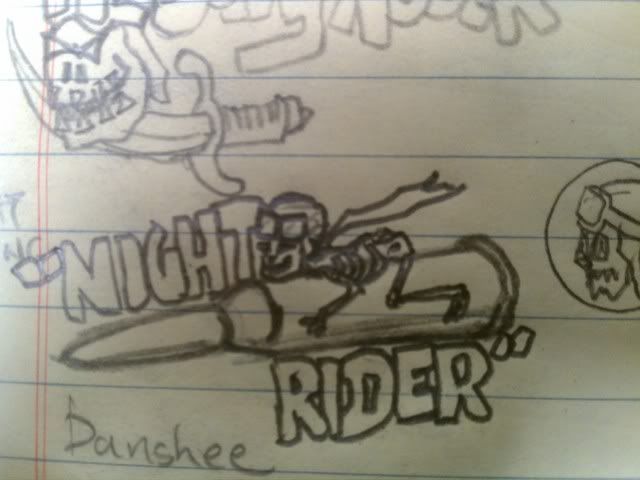 And a bit of a start last night....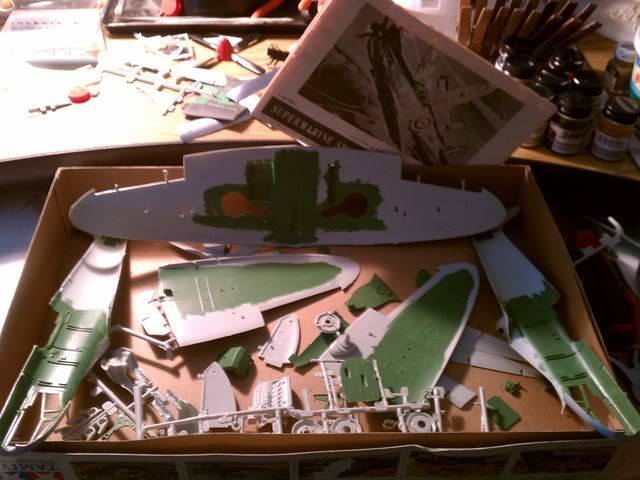 Research thus far dictates that my drawn insignias are not correct for my time frame, so I will modify the ones I have to be just a round black circle with off white star, to go with the subdued look.