Hi all,
before I start, I must warn you guys ... the chances I do not complete this build within this decade are high

I really wanted to start building again so I thought I should pick up a smooth/cool/no brainer kit and give it a go... but I was not able to find any motivation for any of those kit despite I have MANY in the stash...

The only one I did feel like starting was that Do 335 Vac Kit I bought from Tigger a while back. I wanted to enter it in a GB but it was not fitting any of the latest themes. So here it is

This will be my first ever vac kit and I expect to add a whole lot of details and apply some serious hacking work on it. Future will tell how far this will go.
I want to tell also that this is all because of LSP Kevin who, without knowing convinced me to try it again. Anything wrong with the build, he is the one you should blame

So, I started yesterday morning by shooting pics of the "kit":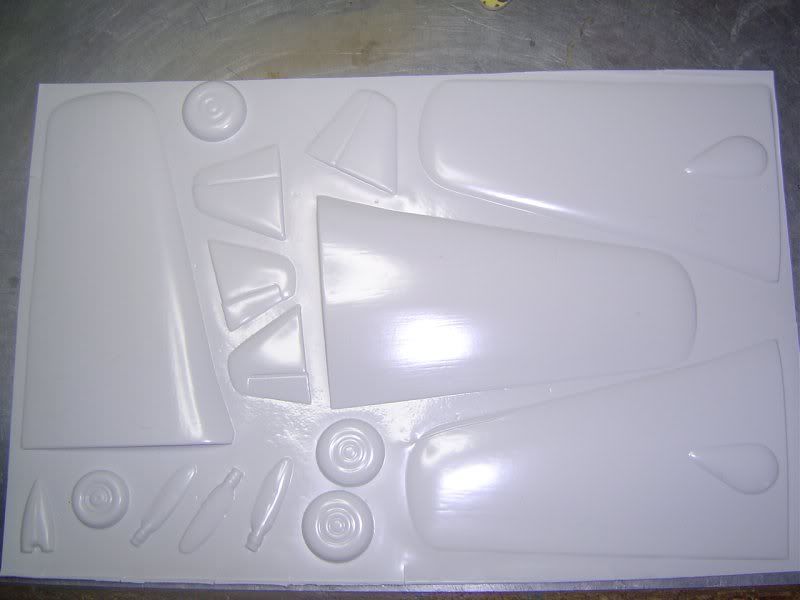 And by screwing up... the only pic of the fuselage parts I shoot while playing with the photo editor trying to resize it... the fuselage being taken of the frames by then, you will never have that pic of the fuselage on its frame I feel so stupid

Edited by Loic, 04 December 2011 - 11:02 AM.