Well folks, time to throw my hat into the ring. I'll be building Matchbox's venerable Bf 109E kit. Matchbox purports it to be an E-3, but I haven't really looked closely enough to vouch for that. I have to thank LSP member Alfonso for sending me this kit for the price of postage. Thanks Alfonso! In order to save on postage, Alfonso tossed away the original box, removed most of the sprues, and bagged and labelled everything separately: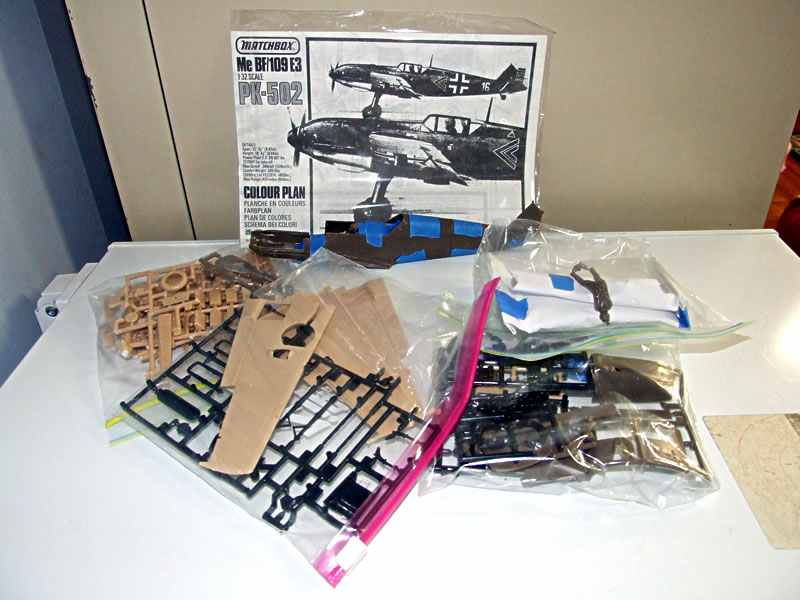 The original decals are also gone, but it's not like I was going to use them anyway. While I haven't decided yet exactly how to tackle this build, I did pull out what aftermarket stuff I had for 1/32 Emils, most of which is intended for the Hasegawa kit: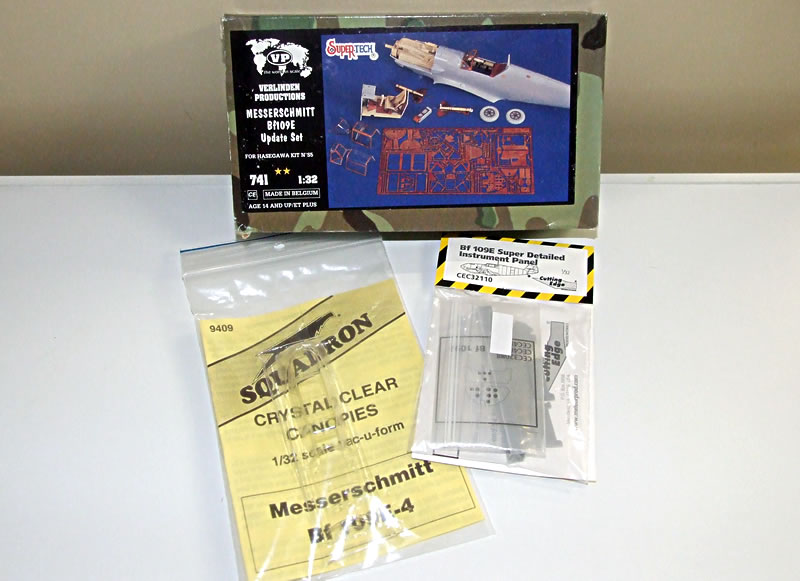 I have no idea how well the Verlinden set will interface with this kit, but I'm gonna find out! I've got some other bits and bobs lying around somewhere too, including some leftover Eagle Strike decals. Must dig them out. Thanks too, to Keith (Allok) for the Squadron canopy. I used one on
my Hasegawa build
, but wasn't completely successful with it. I'm hoping this entire build goes better than
that
one did! I won't be starting it for a while, however, as I've currently got my hands full with
my 262 for the Russ GB
.
Kev