Well folks, with the modelling momentum in full swing at the moment, I thought I'd start a new long-term build thread. I'm going to be taking Hasegawa's old-tool Fw 190A/F kit (ST-6 specifically) and attempting to convert it to 190S configuration. For those who don't know what that means, it's the 2-seat training version of the 190, with an extended rear cockpit and canopy (check
this photo on Wikipedia
for a visual).
Anyway, the kit needs a lot of help even if I weren't converting it, so out will come the styrene sheet and scribing tools. As such, this will be another long-haul build. I haven't even started the research yet! But I figured I'd start canvassing you guys for advice and references. I've never built this kit before, so I really don't know what's in store.
Oh, and before I get any further, does anyone have a spare UMI conversion they'd like to part with for cheap?

OK, all I have at the moment is a shot of the box: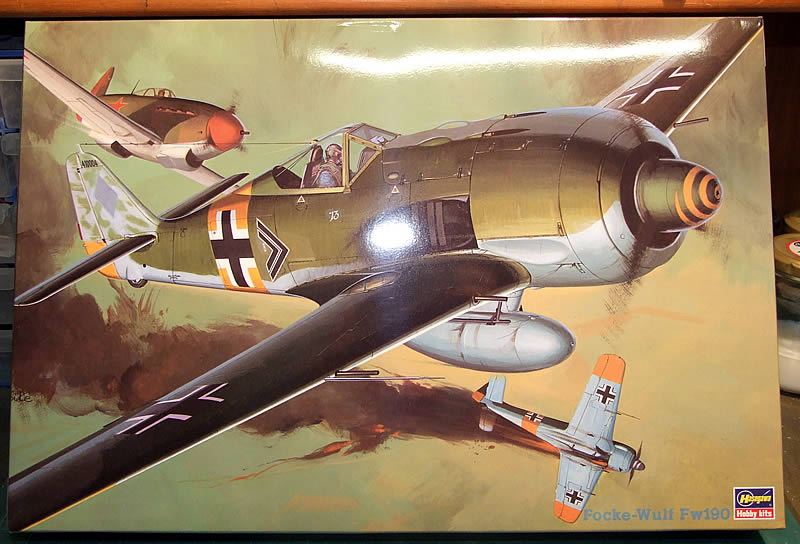 Here we go again...
Kev