Well, now that the George is done, I guess I'd better throw my hat in
this
ring! To my surprise, I had more kits that qualify for this category than I realised, but in the end opted for the 21st Century MC 202 Folgore. This kit came to me from LSP member CPNGROATS a couple of years ago - many thanks Cap'n! Here is the obligatory box shot: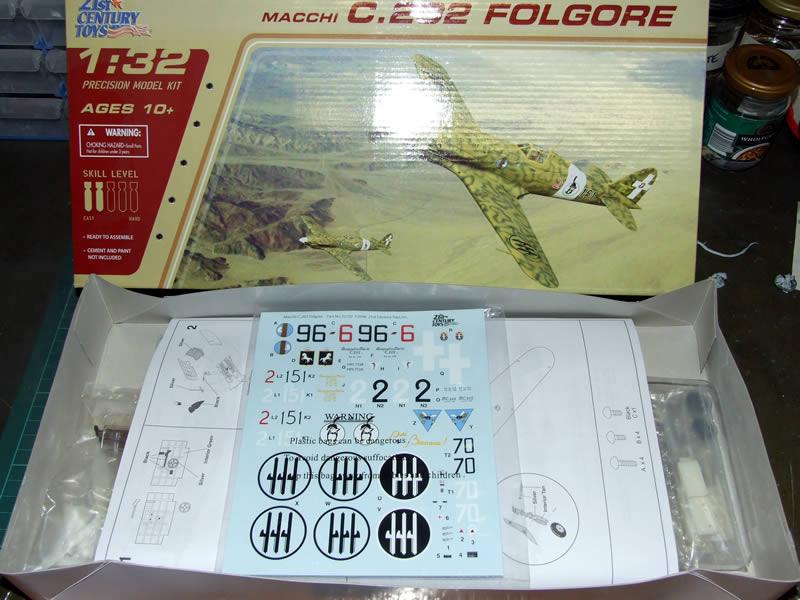 The decal sheet, while small, is a thing of beauty. I'm going to stick as close to OOB as I can with this one, though not slavishly. One thing that's kept me from building this kit up 'til now has been the awful main wheels that come with it. They're terribly undersized, presumably to allow the working retraction mechanism to close properly. However, as luck would have it, there was a spare set of wheels in the George kit, so I decided I'd try to use those instead: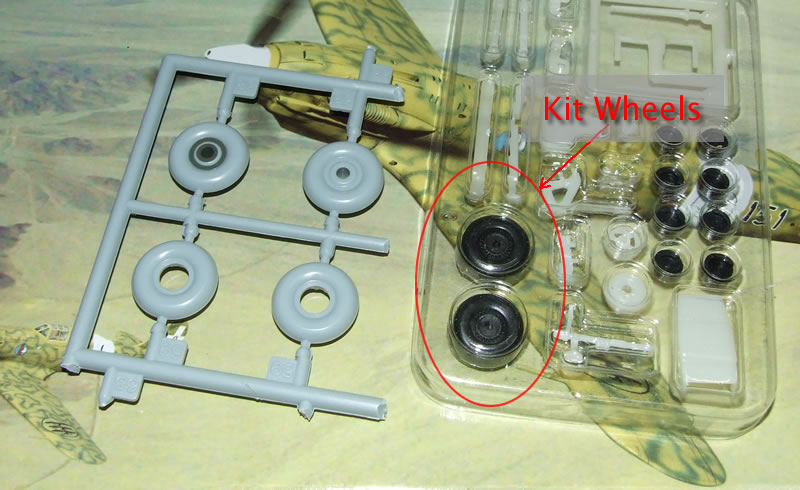 Now I just have to decide if I'm game to tackle those smoke rings!
Kev