Hi All,
Here's the second of my Harrier conversions, a two seater. This is once again, converted from the old Revell 1/32 Harrier kit.
I found this a much easier conversion than the P1127 although it may look more radical. The colour scheme is of the Hawker/ Siddley demonstrator, G-VTOL, which was very short lived as the aircraft had an accident a couple of weeks later. It was repaired, but was repainted in a desert sand scheme. I personally prefer the original, how about you?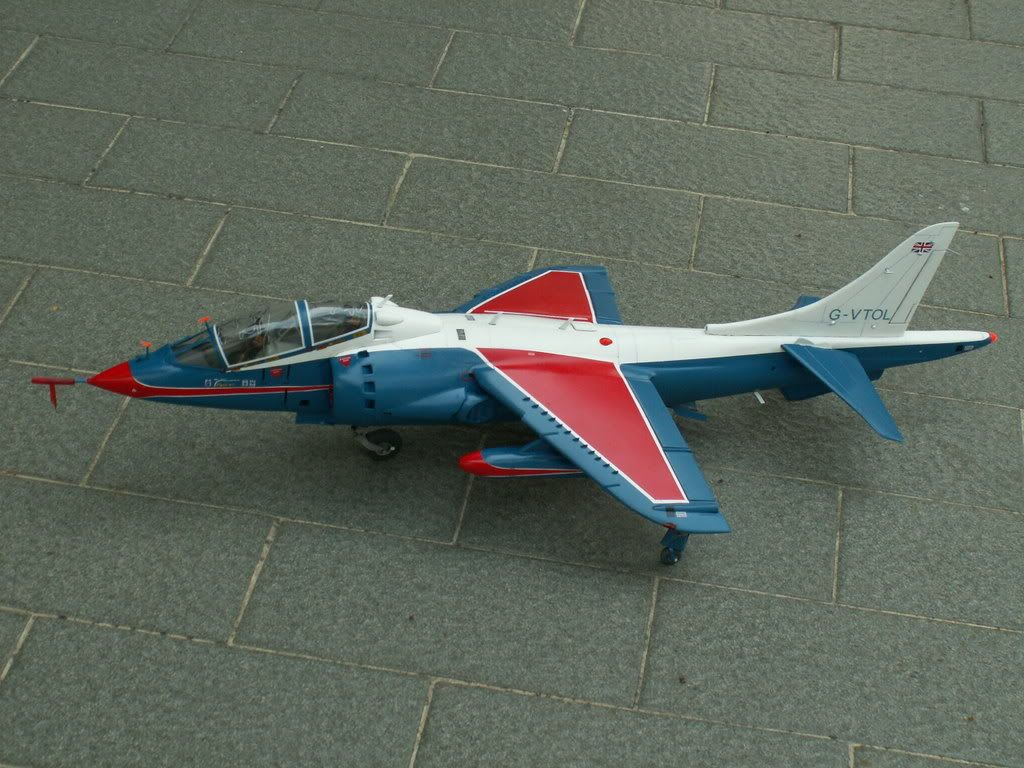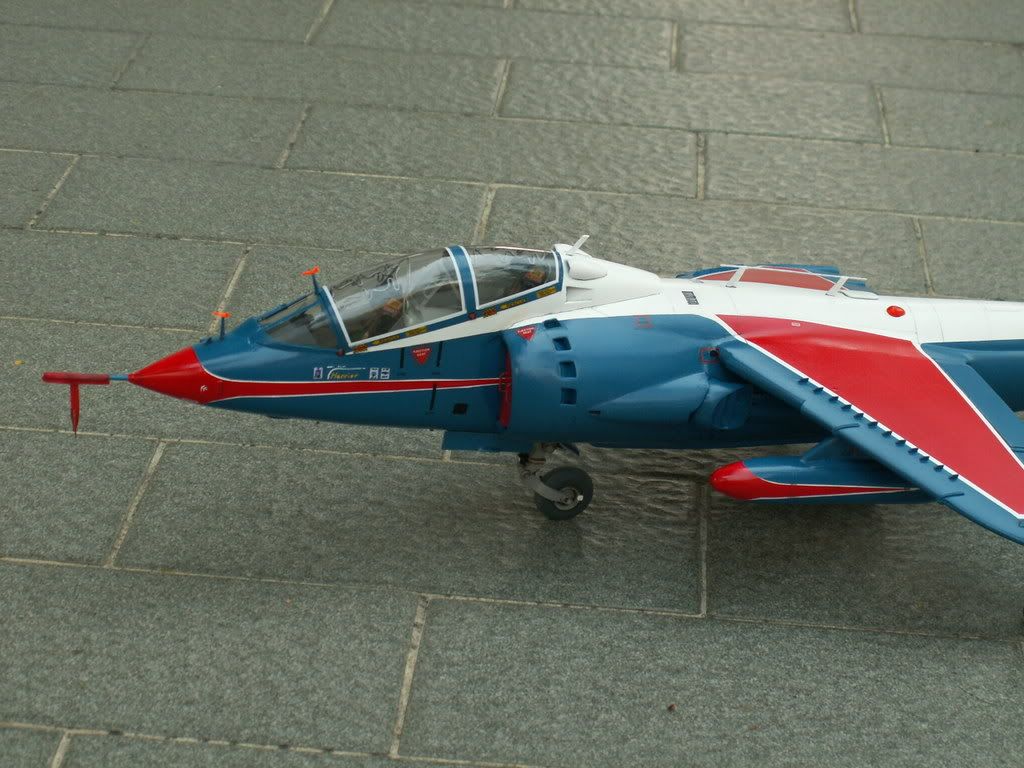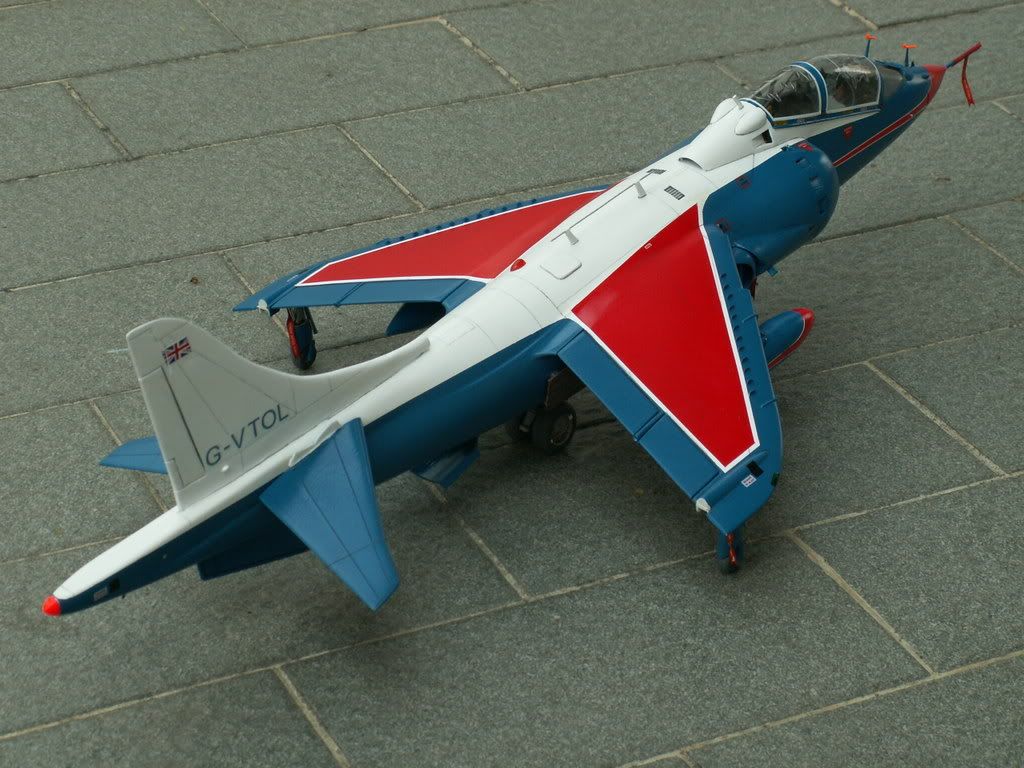 Here are the P1127 and G-VTOL together for comparison.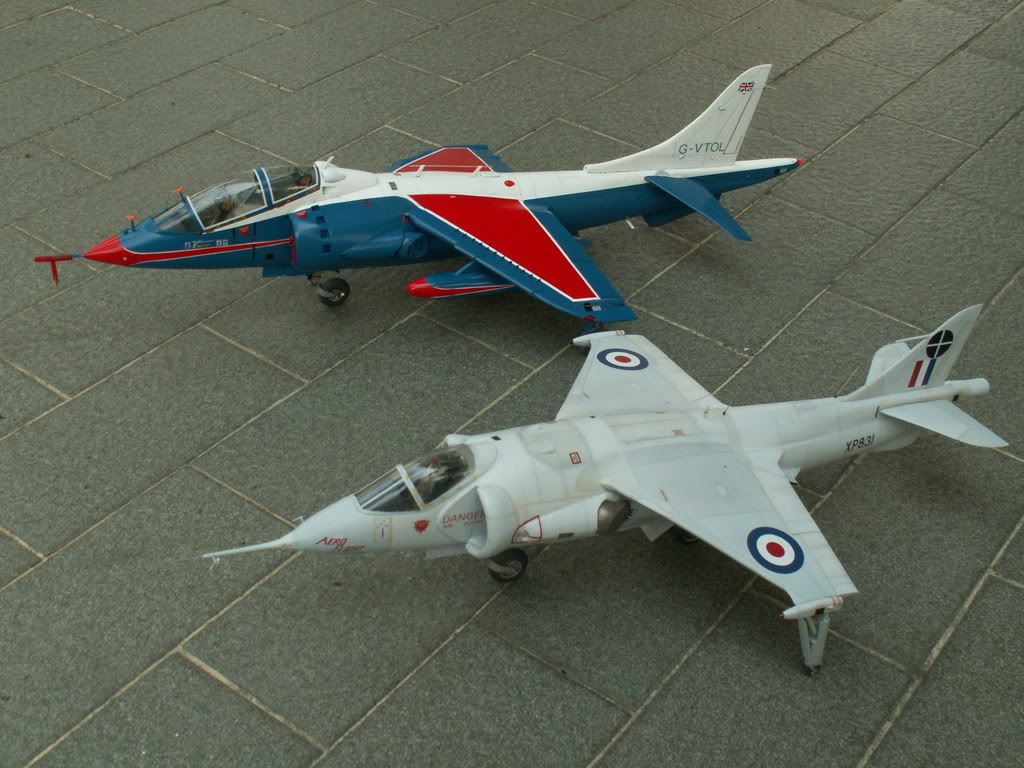 Regards,
Glenn