Sorry for my late reply. Just returned from my office at the university (2:00 AM)... Nothing easy at work these days...
Dr. Metz just saved me the work of finding out where that drawing came from. Thanks doc. As for what Ray pointed out, structurally there's nothing wrong in making the aileron ending between ribs. Just a matter of suitable reinforcements. It's a better choice if the hinge points are located at the end of the aileron, but that's not the case of the F3F.
As a rule, I don't rely much in the In Action drawings, but it seems to me (backing myself up with photos) that not only the rudder is undersized, but also the fin, although to a less extent (not visible in the drawings I posted before). Personally, I can live with the kit's rudder (but don't ask me tomorrow).
I dug some from "The Best of Wylam Model Airplane News - Book 1", which refer to the F3F-1, so I can't check the rudder. I hope these drawings can be of further help, but one of them confirm what Ray said about the ailerons. On the other hand, I found a couple of photos that seems to indicate the ailerons inner edge ending between ribs (difficult to distinguish clearly).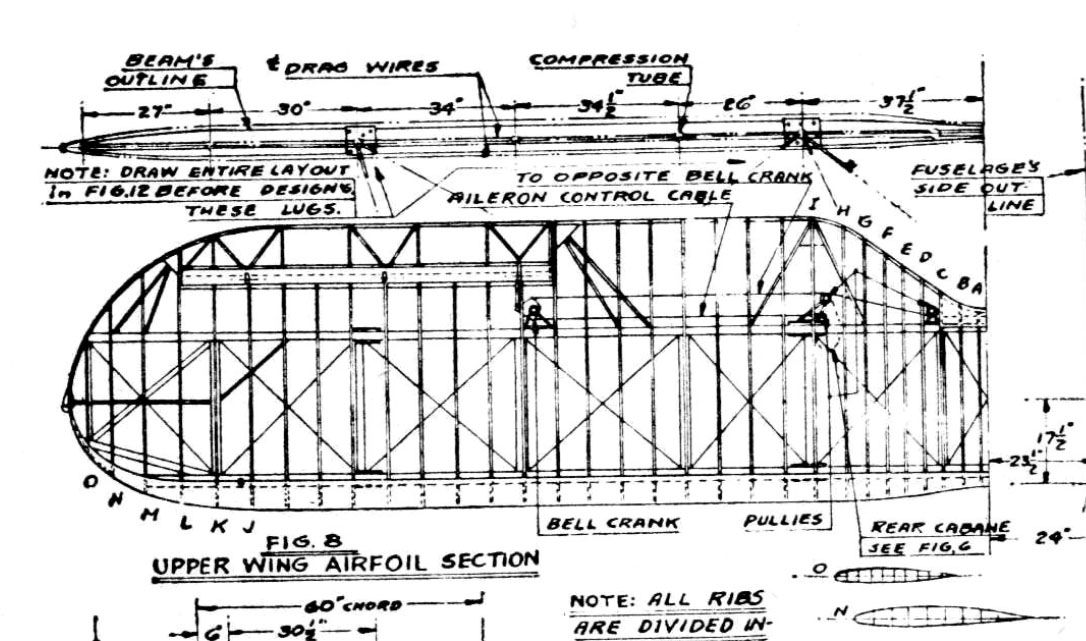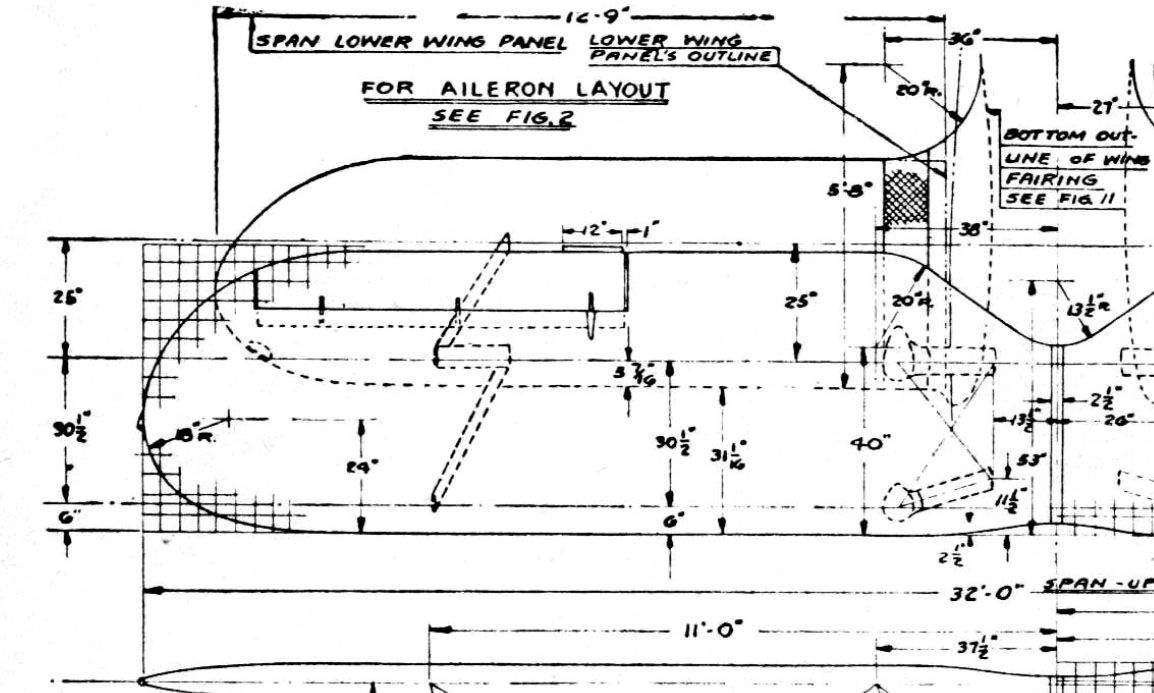 Pete, the scale conversion is quite simple. The wingspan of the F3F was 9.75 m or 9750 mm. In 1/32, it should be 9750/32 = 305 mm (approx.). Measuring the In Action drawing wingspan you'll find 161 mm. In order to have a 1/32 drawing, you have to enlarge it by 305/161 = 1.89, that is, 89% larger. When doing this, always use the largest dimension you have to minimize the errors, and enlarge all views using the same factor.
Aha! Ray is correct, here's a pic of the F3F-3 at the NMNA-Pensacola (I guess) - the aileron ends on a rib line: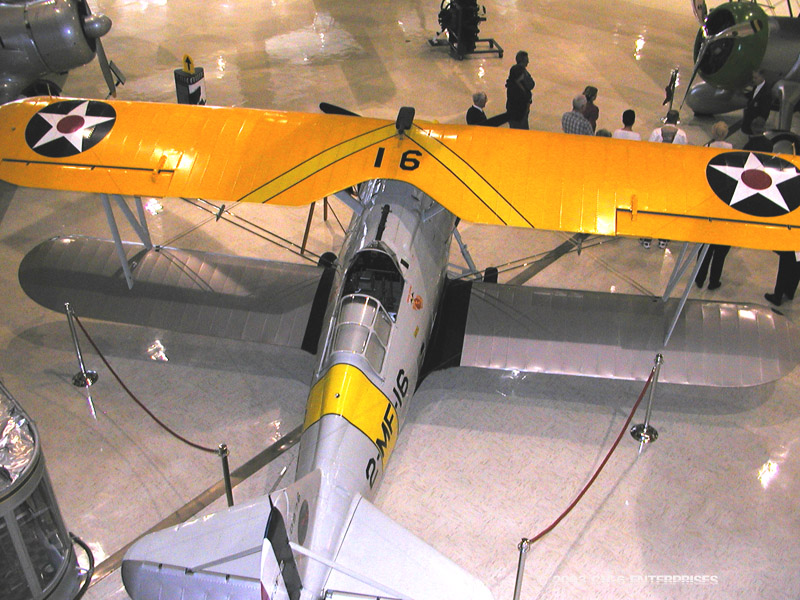 Now, if a fine soul volunteers to count how many ribs are there, it would be mostly appreciated... just to count one more rivet, rib, I mean.
And doc, if I had 10% of your memory, I would be a much happier man!