OK, looks like I get to go first! An original issue Matchbox Sea Venom. It's an odd choice for me, since I have no real interest in, or knowledge of, the subject, no references and probably no hope. I normally don't even build jets. But there's a bit of a story attached to how I acquired this one.
Earlier this year I was cruising the stalls at the IPMS Expo swap & sell with LSP_Matt and found an original issue Matchbox Spitfire 22/24, and promptly snapped it up. I move along a few stalls and find a vendor with a Tamiya 1/48 George going for a song. As I'm paying for it, he spies the Spit and enquires, "You build thirty-second stuff, huh?". I mumbled something in the affirmative. He promptly reaches for the Sea Venom kit, shoves it on top of my pile, and says in disgust, "Well, you can
have
that!".
When I got it home I realised why he gave it away. The box is falling apart, the decals are a write-off, the instructions have been munched on, the kit itself has been started (badly) and I'm not even sure all the parts are there. Matty generously donated a spare set of Revell-issue decals to get me going, which may have to do, as I'm not immediately aware of any aftermarket sets for this kit. I plan on doing the RAN bird in the kit options, if it all pans out.
Anyway, on with the photos! The box:

Its contents: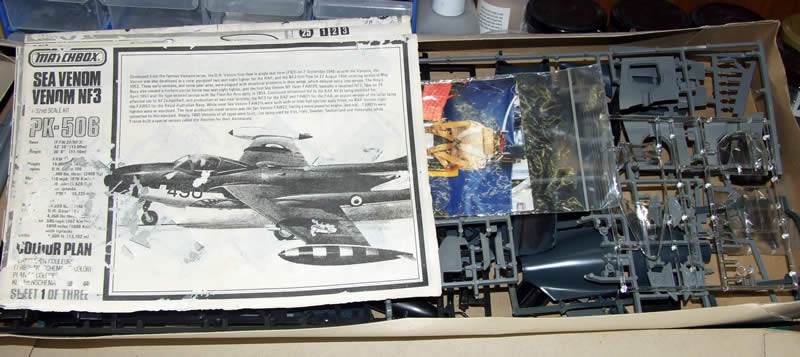 The instructions: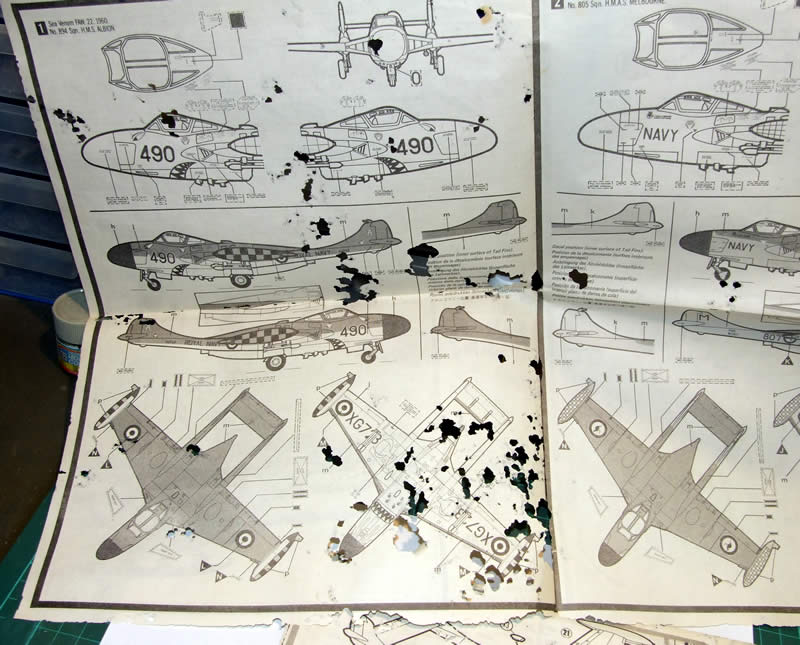 The original decals: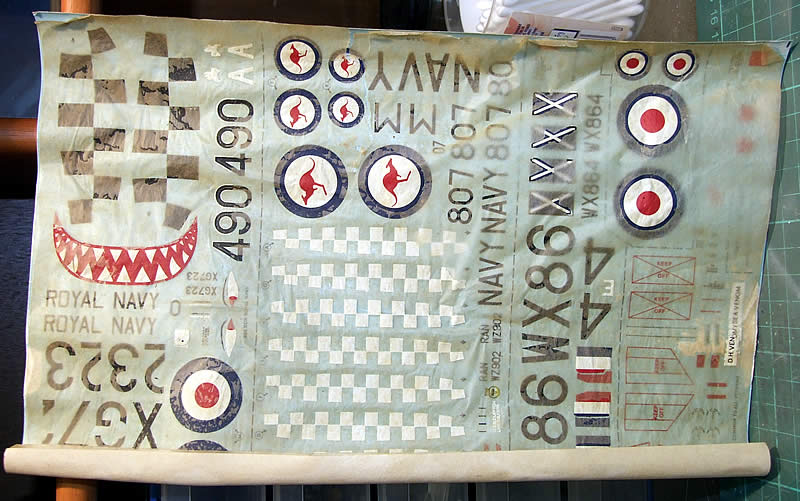 And Matty's replacements: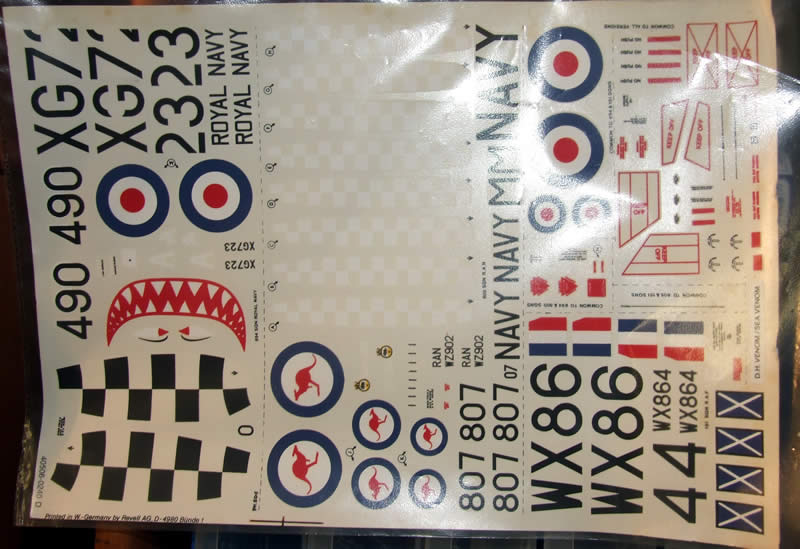 I'm strangely excited about tackling this one, but I haven't really decided how to approach it yet. Throw it together as is? Pull out all the references and go to town? I'll probably head somewhere down the middle. All and any advice welcome!
Kev