I've had this kit in the stash for a long time. I bought it at a swap meet many years ago for about $10 AU, but it was missing its decal sheet. I've been collecting after market bits and pieces for it for a few months now, scrounging off eBay, swap meets and LSP members. Here's the set: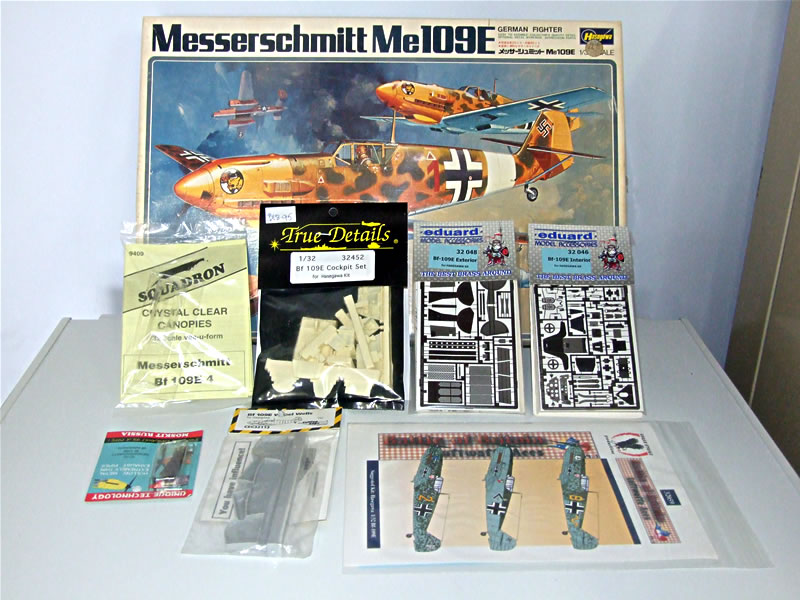 From top left to bottom right the AM items are:
- Squadron vac canopy (this includes the section of the fuselage forward of the windscreen that is purportedly misshapen in the kit);
- True Details resin cockpit set (no idea how this rates, but it's gotta be better than the Hasegawa one...);
- Eduard Exterior PE set;
- Eduard Interior PE set;
- Moskit exhausts (pricey but what the heck!);
- Cutting Edge resin wheel well set;
- Eagle Strike BoB decal sheet.
I've never really used much after market stuff before, so this one will be a real challenge for me, and I may yet prove to have bitten off more than I can chew.
Stay tuned!
Kev