My attempt at a 1:32 model of the Messerschmitt Bf109E-4 flown by Wilhelm Balthasar - as she appeared in late 1940, having survived the Battle of Britain.
Build here.

Eduard 'Weekend' kit, Aeromaster decals. Leading-edge slats thinned in chord, fuselage spine behind canopy reshaped and undercarriage shortened by cutting the legs apart and halving the oleo heights.
My thanks to everyone that chipped in regarding this scheme - especially Anders (Cpt_Farrel) who has created some superb profile drawings based on the study of period photographs - link.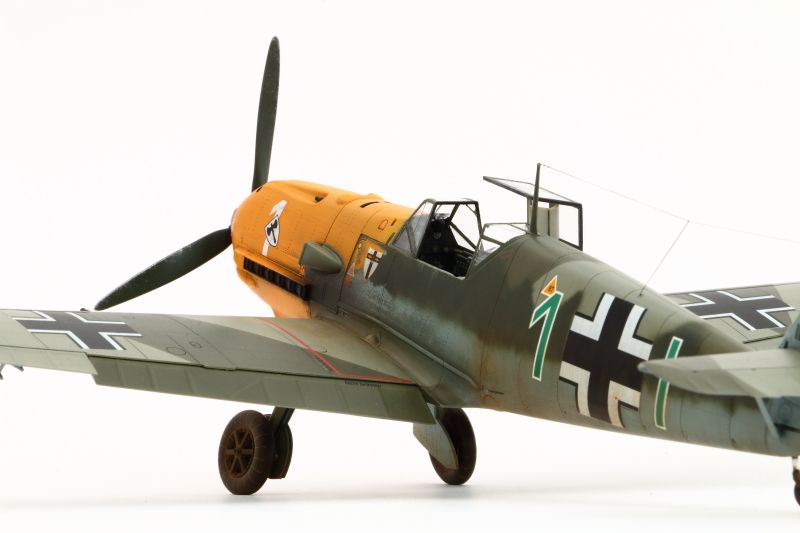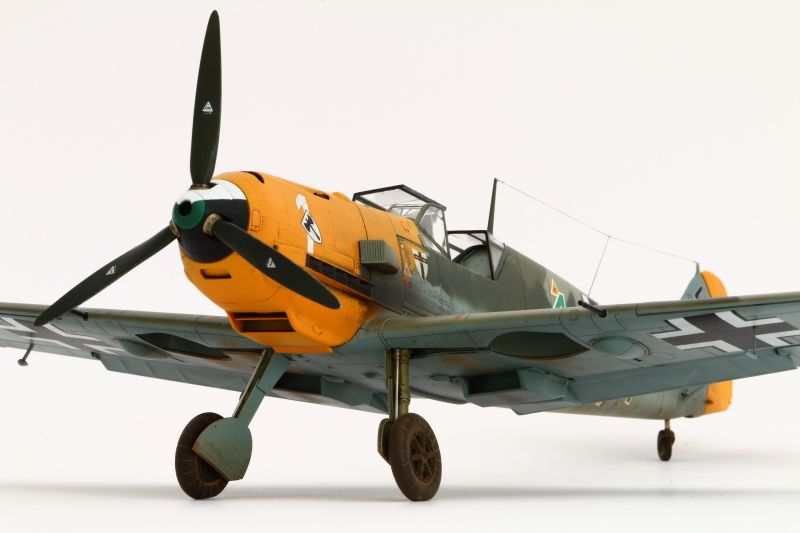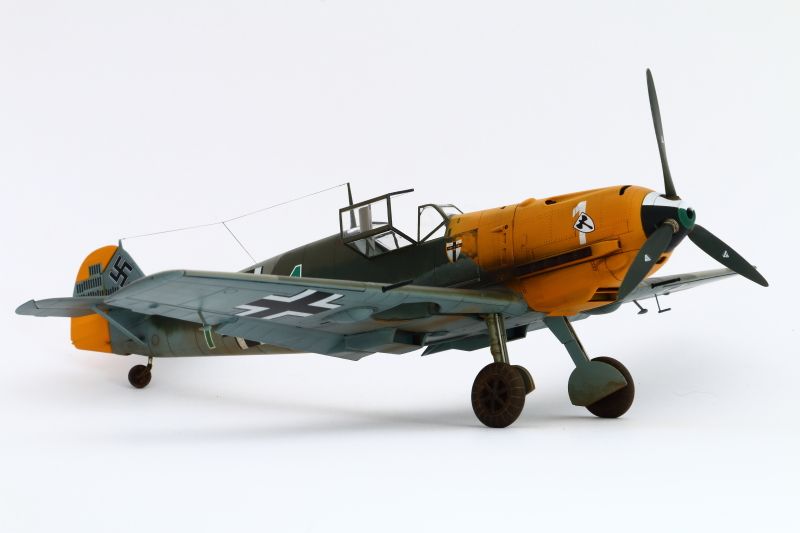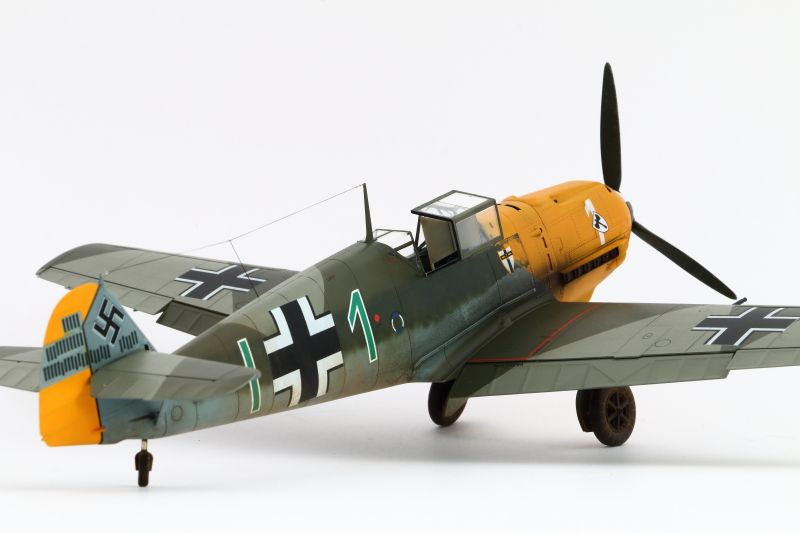 Iain