OK,
after some basic checks between my preferred options, in in spite of the immense guilt of having yet to finish my Hansa, two years in the going now, I have decided to participate in this one for the sheer fun of it.
I was hesitating with the old ITC Staggerwing kit, but a basic accuracy check showed it would be even more work than initially anticipated...So my choice is another old glory, accurate as far as I could judge, Monogram's Gulfhawk II kit.
Al William's Gulfhawk had an F3F-2 fuselage, but a F2F-1 wing (hence my "2.5" title, and a cowling with rocker arms bulges, all accurately (well for the age of the kit) represented by Monogram.
I will use Vector's beautiful R-1820 G engine, and do some scratchbuilding of the cockpit, plus the undercarraiage, as my box check showed I was already missing one oleo strut (and I do not very much fancy the workable retracting undercarriage anyway).
Here they are :
The boxes :
and their content :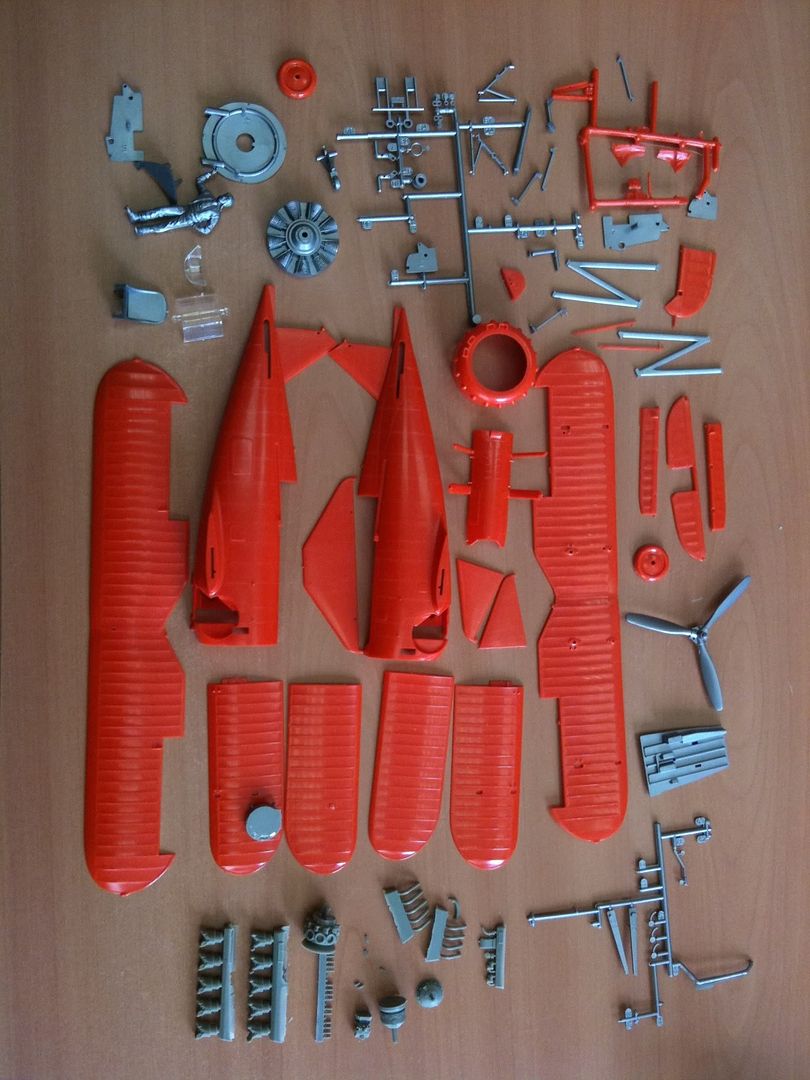 I will also most certainly start at some stage Silver Wings' CR-32, in an Austrian scheme ...
Hubert
Edited by MostlyRacers, 01 April 2011 - 01:49 PM.