Finished at last, though looking through the final photos I need to do some touch up around the cockpit and do something about the too shiny wheel wells.
The build was ably assisted by the tweak list from the late and much missed Edgar Brooks and a lot of Barracuda resin parts.
All marking are painted apart from the stencils and ES badge (thank you Sean)
The subject aircraft was a Spitfire Mk.IIa flown by Pilot Officer Bill Dunn who became the first American ace of WW2 while flying Hurricanes and Spitfires with No. 71 Eagle Squadron, before transferring to the US AAF, he later went on to serve in Vietnam.
After market parts used came mainly from Barracuda namely:
Cockpit detail set
Wing detail set
Seat and armour
Main wheels
YAHU IP
Top Notch Camouflage masks
Top Notch markings masks
Paints used, Xtracolor, Humbrol and Sovereign Colourcoats for the markings
RB Productions seat belts, these are superb.
Mistakes, all mine.
The biggest let down for me was the prop and spinner, there is only one aftermarket prop and spinner available and that is far to expensive and when I last checked there was none available in the UK but I am still pleased with how the kit turned out.
The worst problem was encountered when I was finishing off, the kit undercarriage is built up in two parts and one leg came apart as I was fitting it, and the holes that they fit in on the wing are greatly oversized, I had to pack them out with scrap plastic and flood the hole with CA to get a good fit.
And here are the finished photos, not the greatest but the best I could manage.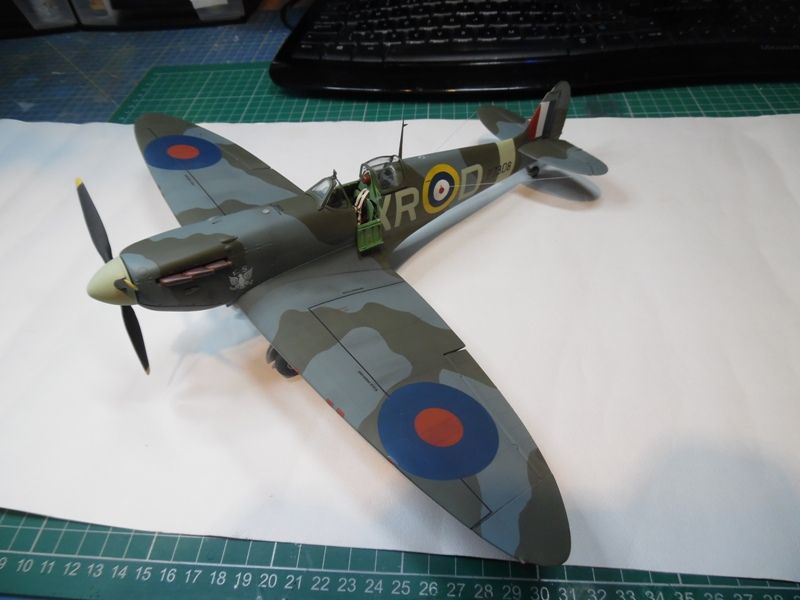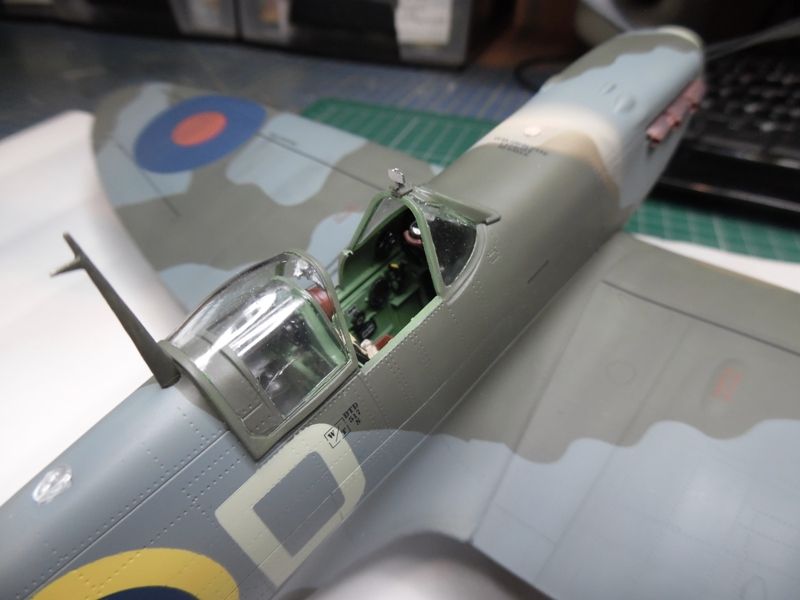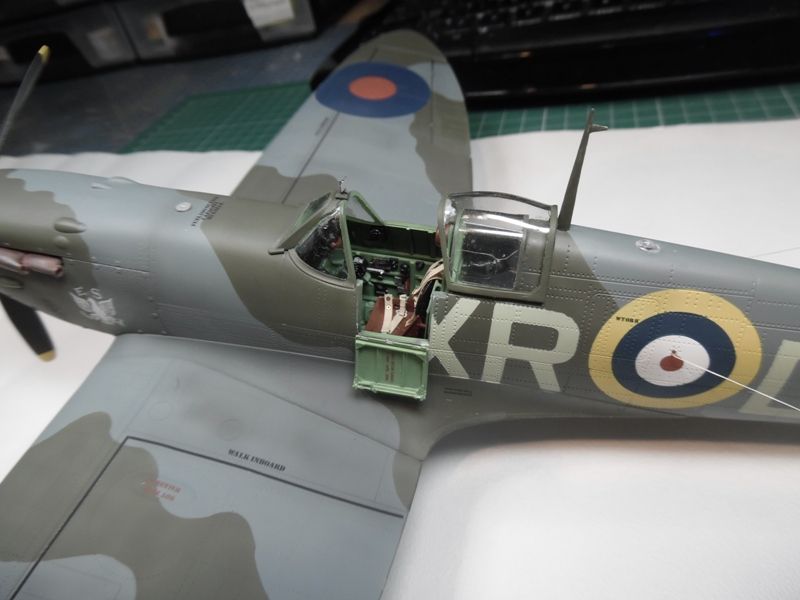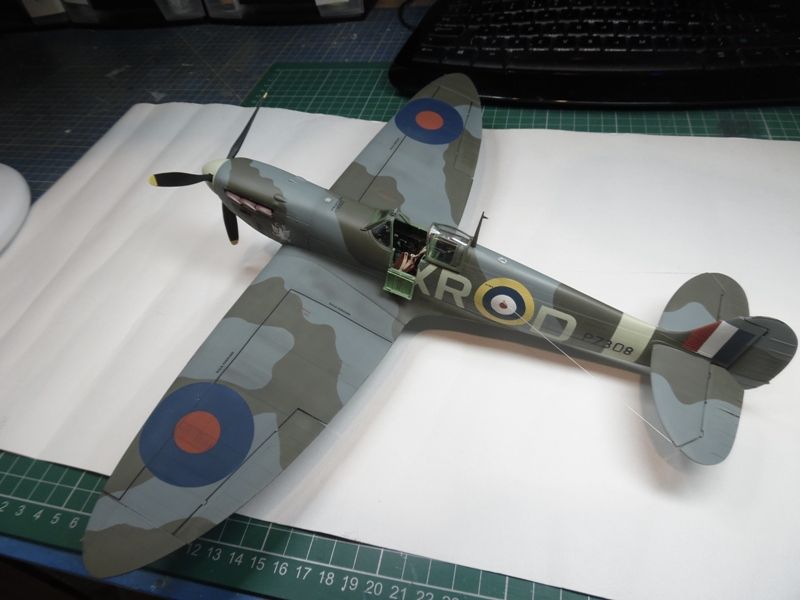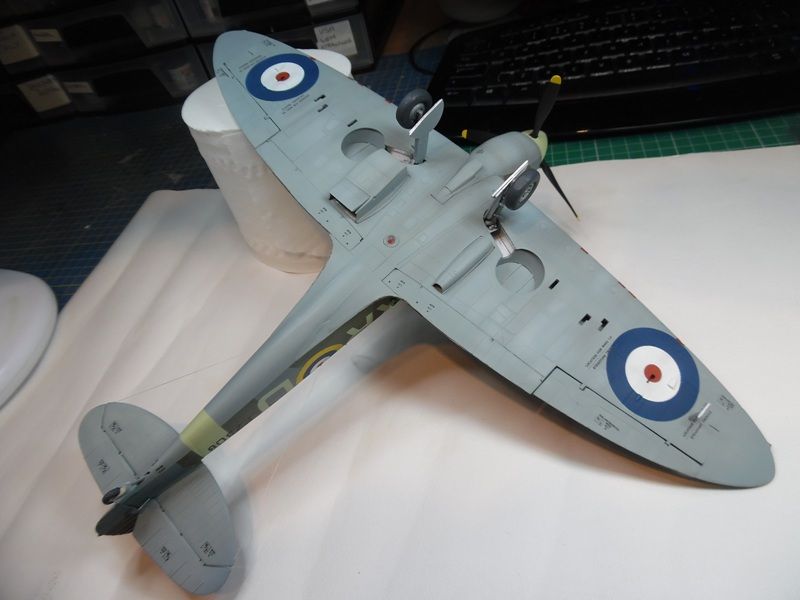 And here are all three of my US operated Spitfires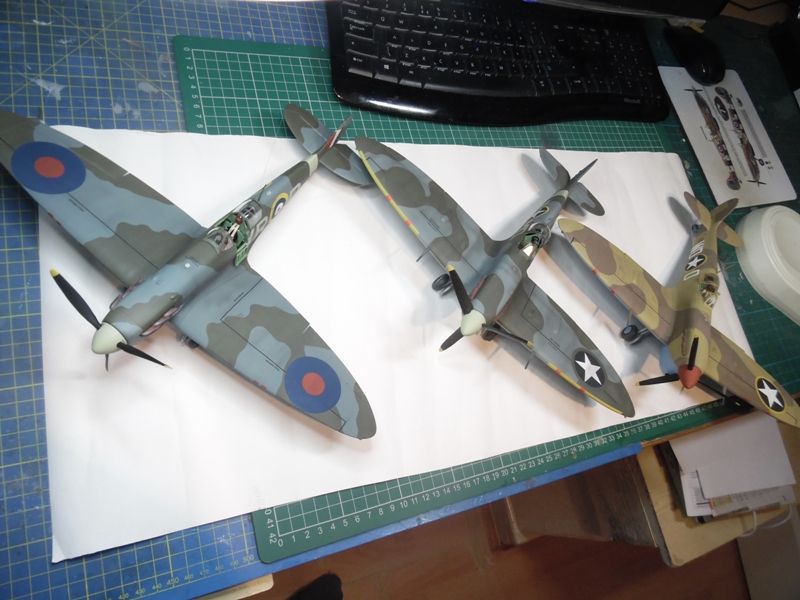 Cheers
Dennis
Edited by dennismcc, 20 April 2017 - 09:16 AM.