Okay...been a LONG time since I have posted anything related to the assembly of styrene. Several WIPs, but the interest fades....been putzing with the 1/24 109...removing some paint....but now that soccer is done for awhile, and winter has reared it's Snowy Maned Head, it's easier to escape to the basement. So I gave myself the dilemma, "Finish a WIP, then treat yourself to a new one, or vise versa?" Well, after himming and hawing, the latter won out. So I have chosen the above mentioned bird. Because I am me....will be OOB, but hey, it comes with some PE.
Looking over the directions, I have my first issue right out of the gate....cockpit color. In the key for paint colors, there is "cockpit color (Mitsubishi)" and "cockpit color (Nakajima)". So wander out to the world wide web, over to Cyber-modeler, where I found their 'pit color reference. this reference chart shows only 3 brands that make this "cockpit color (Nakajima)", and 2 of them I have never heard of, much less seen. Now I'm not the type of person to go obtain a bottle/can of this for the 1 - 3 Nakajima planes that I may end up building. So right off, I need to tap into the wealth of knowledge here.....is there a more common color/Brand that would be a suitable substitute for this color? (I'm sure I'm late to the party as usual, but here's the site of the color chart. https://www.cybermod.../cockpit.shtml)
I thank you in advance for the assistance I will receive.

Obligatory opening shot.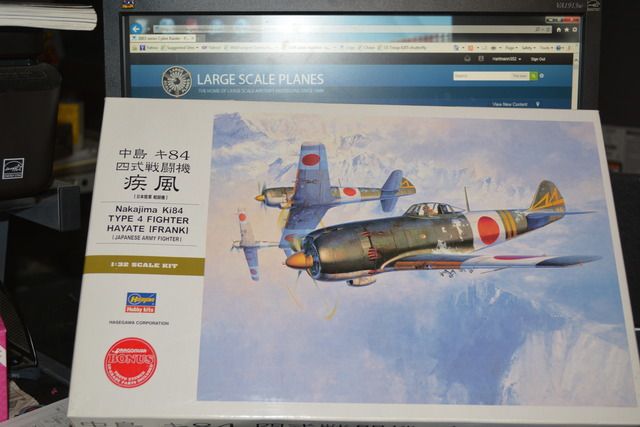 Oh, and it doesn't help my having fun with this with Photobucket being painfully slow, and it forces me to move one photo at a time from my camera.



Cheers Everyone!
Dave