Hi !
It's my last finished model. I started it about 2 years and a half ago, stopped and restarted it several times. I even stripped the whole fuselage and repainted it as i was not satisfied of my first try of the sponge camo (yes i had to redo the whole wood grain finish of the fuselage....).
But finally it's done, and i'm happy with it.
It's an Albatros built Albatros D.Va of the Seefrontstaffel 1, flight by Lothar Weiland
It's built mostly OOB except the very nice HGW Daimler radiator, Master brass Spandau barrels and sleaves, and a few details from Taurus in the engine (valves and rockers, sparkplugs...) and a few scratch built stuff.
The rigging was made with EZ line and Gaspatch turnbuckles, with also a few microtubes cut to lenght.
Painting the laminated wood with a realistic way was the last challenge of the build and took me about a whole day. But i think it was worth it, and i will reuse this technique for sure.
It built smoothly as the fit is excellent, with no bad surprise. There is only one thing i always find scary with WNW kits : the undercariage is very soft, even a bit elastic. Recently i built a Nieuport 11 from Special Hobby, and the undercarriage is very stiff and looks strong, while the WNW undercarriage struts of my WNW models seems to be made of jello when even the slightest movement hit the model. Anyway, even soft and flexible, it seems to carry the weight of the model without any problem, so i think it's ok.
Here is the link to the WIP thread : http://forum.largesc...showtopic=51336
Thanks for looking !
Nicolas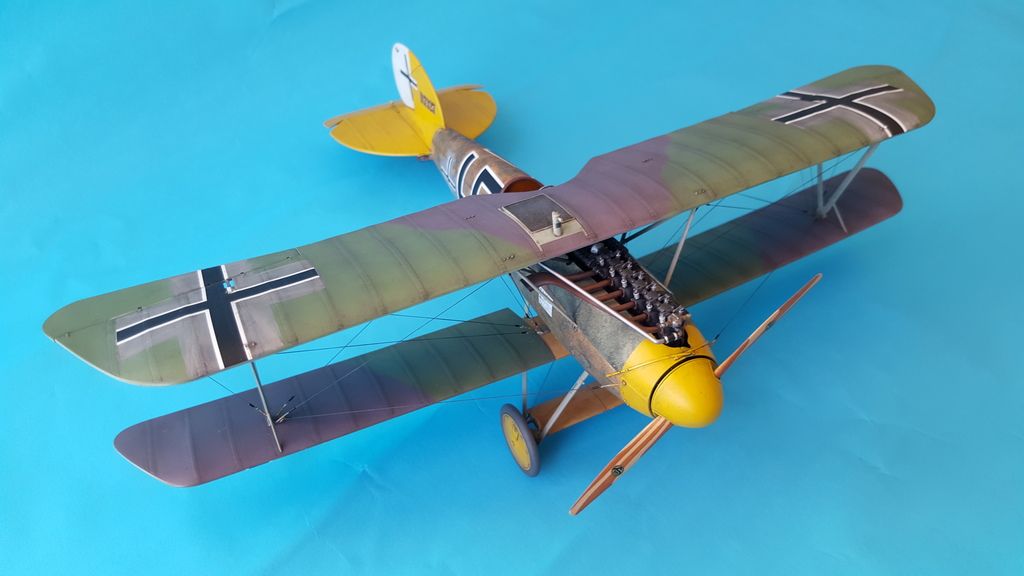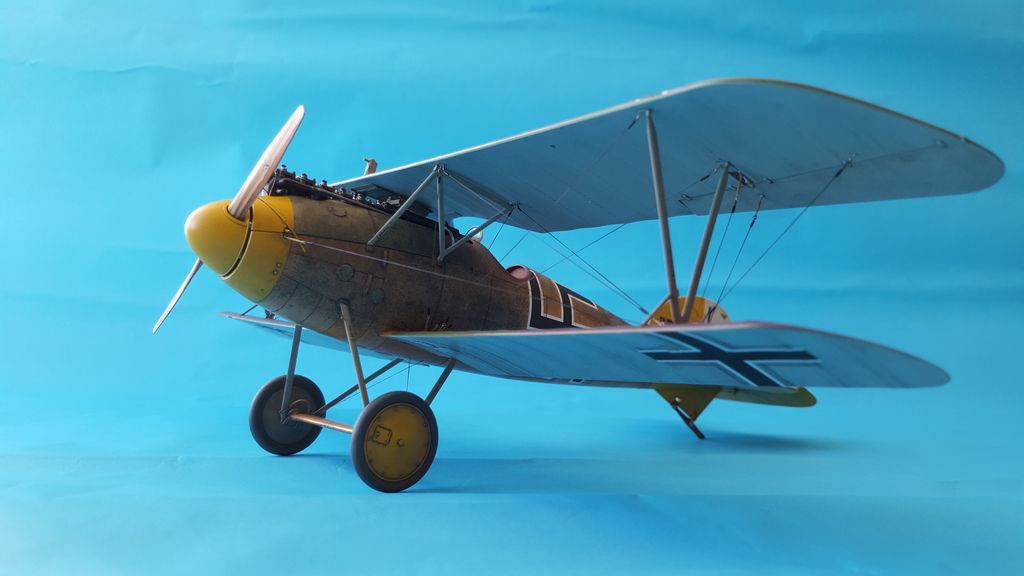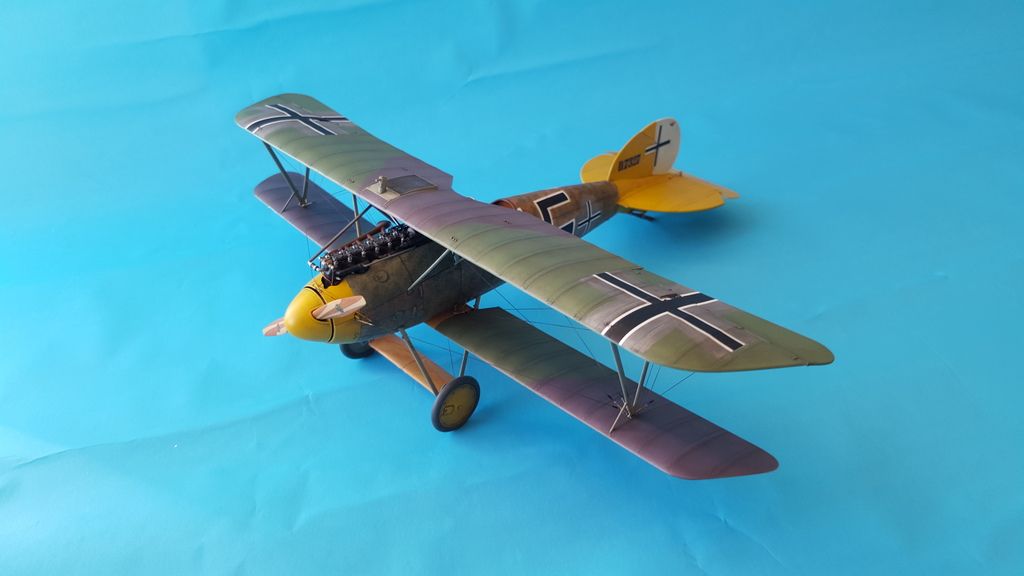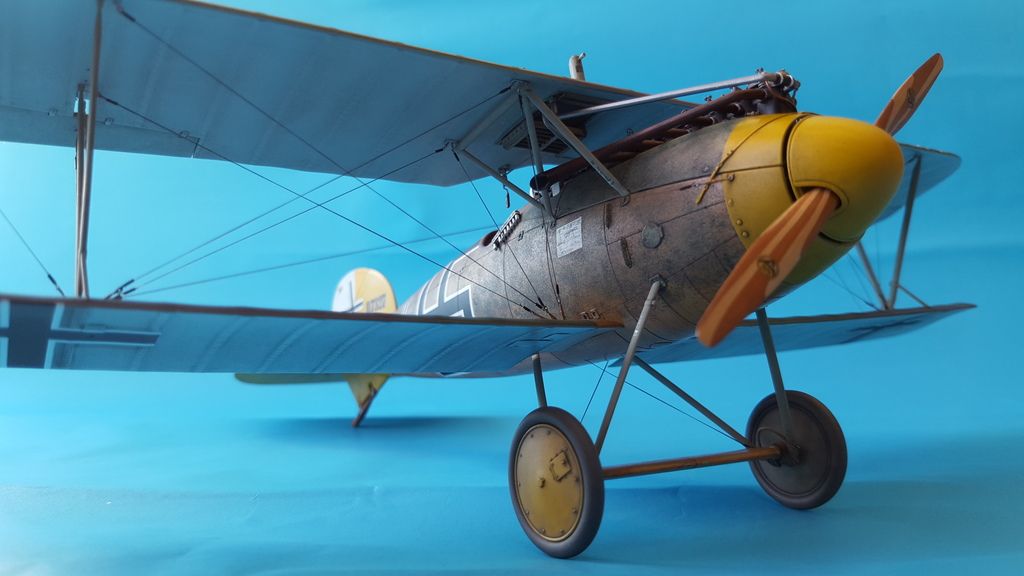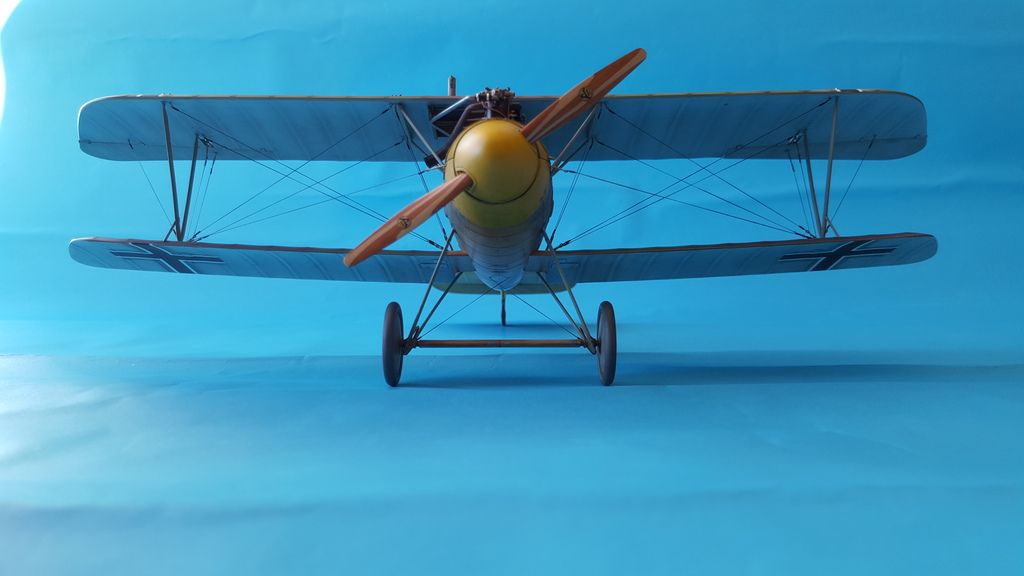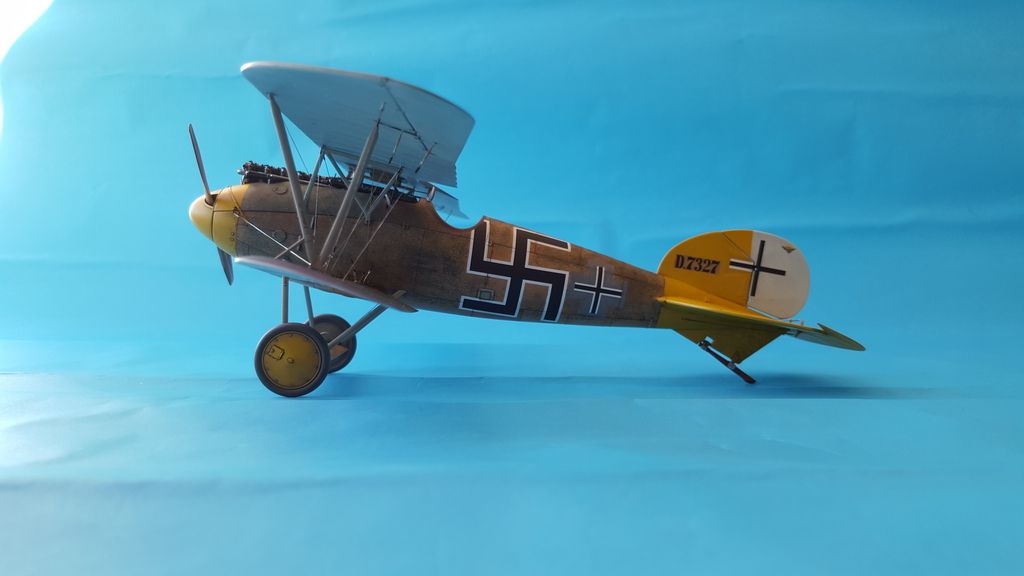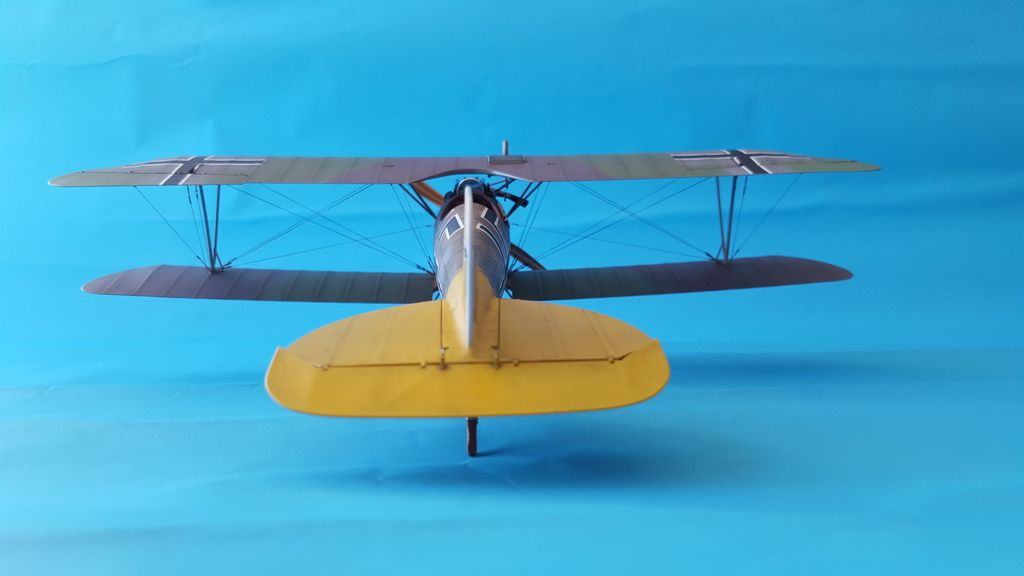 Edited by Zero77, 20 July 2016 - 12:24 AM.