Allright, this one is my 15th finnsihed model.
The kit were Hasegawa A7, when i got it, yes hte postal handeling, many crucial parts were broke, worst with the enginecowling that had a crack and stressmarks across all over iit....
Ive modeified it to A8R2, the major part were to move the belly rack forward, wich isnt a big deal, then scrathced them armour plates, revi gunsight were scratched aswell and them antennas to, the protection cover on the ip cover were used soldering wire, them machine guns ive use brasstubes and alutube, as many ma note that them Engine top mounted MGs arent there, they were removed on FW190 armorued ones, due the wxtra weight, some got MG channel covers, some did not, so i Went without them, them vent doors "gills" ive used beercan, they are perfectly curved, pitot tube is brass tube and a piece of guitar string. ive riveted the entire Aircraft using Radubs riveter.
The specific Aircraft ive chosen is Werner Conradt, II.(Sturm)/JG 300, and them armour plates still have the primer on and redoxid protection primer paint, aswell them landig gears must been modified due the incrased weight.
All them e inssignias markings are painted used steelsheet masks and own cutted ones aswell, the only decals that ive used are the yellow triangles and the redcross first aid.
Allt colors RLM 74-75-76 are homebrew of Tamiya various colors, for weathering ive used Tamiya panel line wash, Florys wash and watermixable oils.
here is the build log....
http://forum.largesc...showtopic=51471
This is my interpret of that specific wird.
Enjoy.....try still to learn taking photos.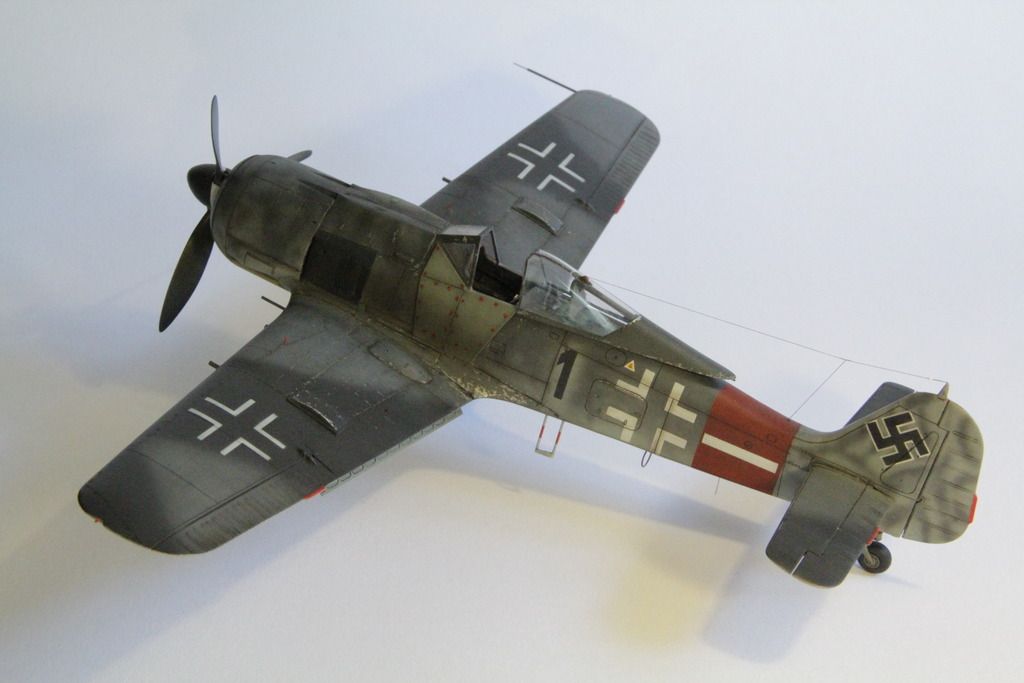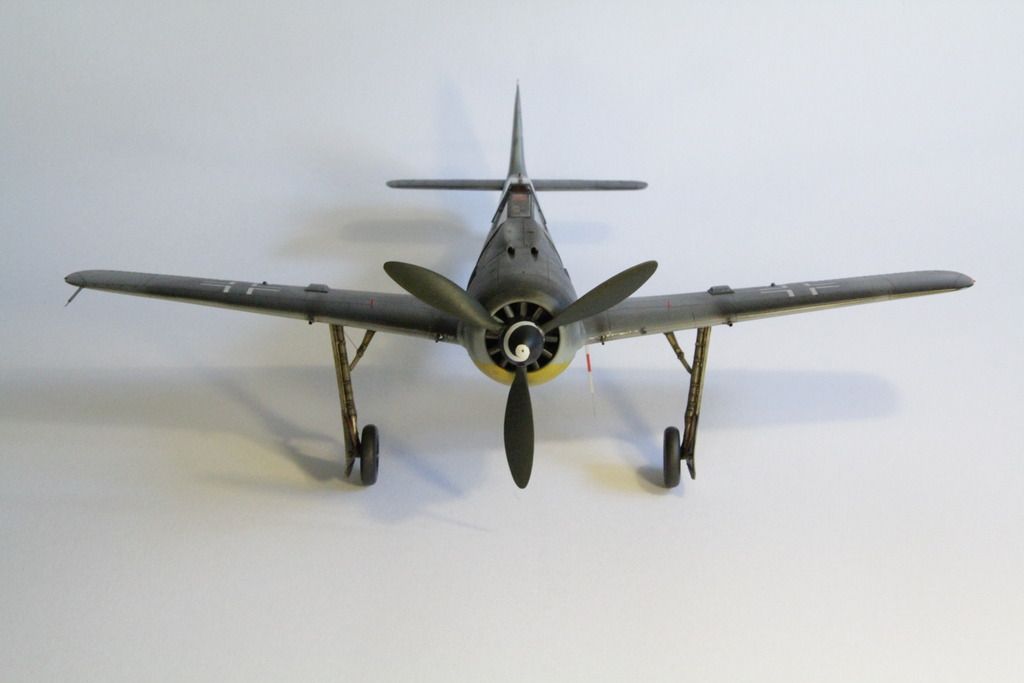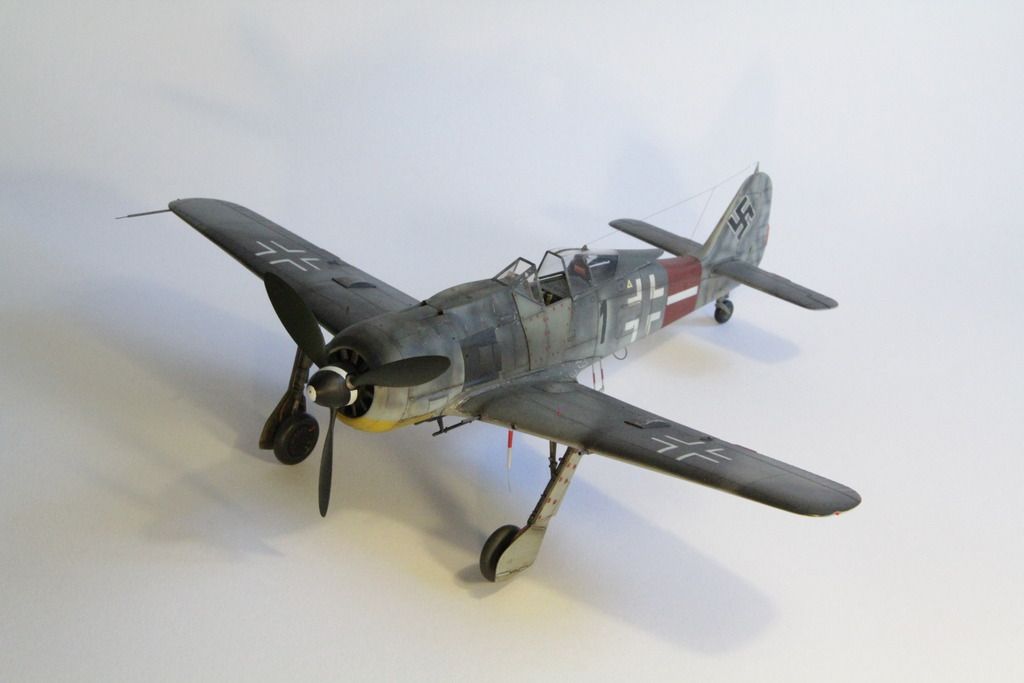 Edited by Mal_Belford, 27 April 2015 - 05:00 PM.