Oh boy, oh boy! I gets to make another Spitfire...Happy Dance! Contrary to my usual methods, I actually HAVE reference material this time.(I think it's even the correct mark?

) No "scratch-building/wing-from-hell/changed nose to tail/how the heck did I wake up here?" Spitfire this time by cracky. Found this on sale(marked down twice) at the local hobby store for $15...whoohoo! Oddly enough, it's a Hasegawa kit....and even though it's an early mark has ALL the parts for every variation of this kit!!
2-canopies,4-props,3-different wing-tips,4-spinners,ect. How very strange.

The only xtra I'll be adding is a resin pilot figure methinks.(course, that DOUBLES the cost...bwhahahah.) It's going to be nice to just slam-dunk something right outta the box for once. Ahhh, I already feel cooler...lighter....fresher. This will be my 2nd attempt at a Spitfire.
So it begins.....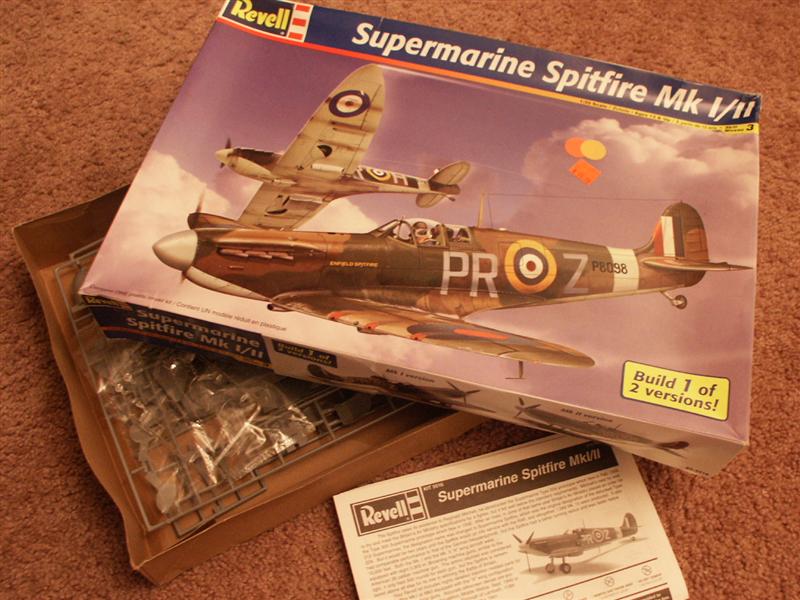 What can I say, just can't stay away from this group-build?! I'm baaaaack.