When I was youger than now, I loved reading Air International. This was the time when the magazine was publishing the Green and Swanborough encyclopedia of fighters, when you had aircraft histories with beautiful cutaways, when you had contributors like Roy Braybrook about his hinsights on British aircraft designs, or Eric Brown recollecting his various flights. I particularly enjoyed the latter, with his detached-yet-professional tone and sharp descriptions. (This is now long gone from Air International, and it's been ages since I bought any issue)
So, even though I readily admit that I had this project before the Group Build, in the light of my fond memories of Eric Brown's articles, here is my entry (btw my other projects are stalled for the time being, notably the Cutlass, thanks to one of my cats chewing happily the cockpit tub

) :
- Revell's Hawker Hunter FGA, backdated to an F-6 thanks to the conversion tail by a belgian company, whose name escapes me right now,
- with the True Details cockpit set
- with the Flightpath detail set. I'll go for the open flaps, pretending an hydraulic pressure leak on my model
- with G-Factor beautiful metal legs
- and finally, because I still do not like camoed aircrafts, in a red / white /grey scheme of the 4 Fighter Training School, in RAF Valley in 1974, coded XG185, and featured on Fantasy Printshop's FPAF 32-001 sheet.
In fairness, I had done a bit of work before the start of the group build, so some pics will already WiP ones.
The customary pic of he box :
... and its content
... of the G-Facftor metal legs
... A glimpse of the Flightpath PE fret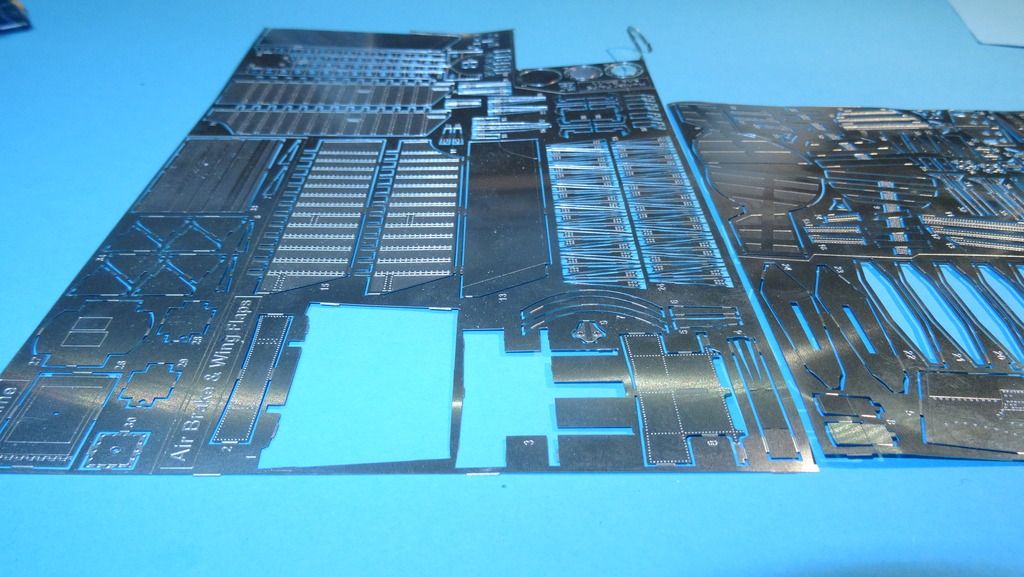 And finally some pics of the decal sheet :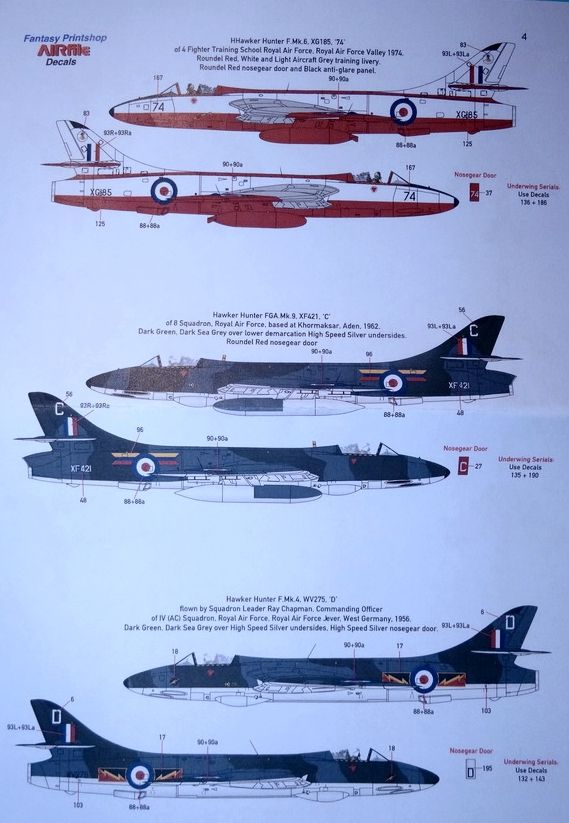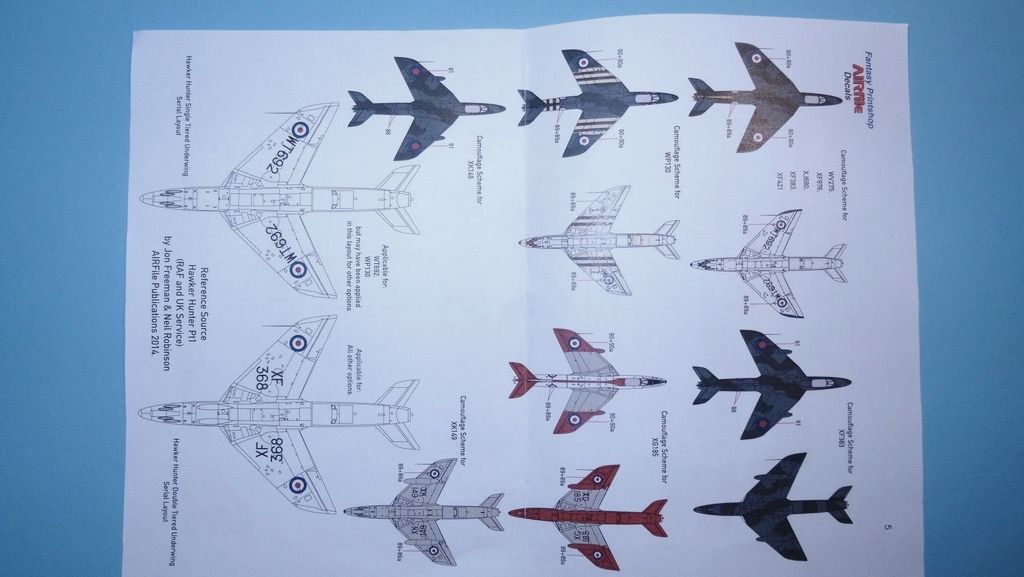 The sharp-eyed among you will notice that, strangely enough, the decal sheet with all the codes does not include the "XG" part of the "XG185" underwing code for my chosen bird. Too bad, I will have to make my own.
The pics of the True Detail set will apear in the next post, as they are in the painting stage.
Hubert
Edited by MostlyRacers, 18 April 2016 - 03:56 PM.