I've been asked a few times about posting this project so, here she is. It's currently up on two other forums so bear with me as I bring everything over, it was started back in February of 2013, and try to bring everyone up to where the project stands now.
I usually build 1/48th scale stuff and had no idea how involved this project would be. I am a slow builder as is plus, I suffer from SDS ( Super Detailers Syndrome ) and a perfectionist, all of which adds to the length of my builds. Throw in research as well and, you get the idea.
I hope you all enjoy this journey with me and feel free to comment, thanks.
Steve
Here is my 1/18th scale JSI VF-84 F-14A which I will be converting to a VF-103 low-viz B model because of the poor factory finish.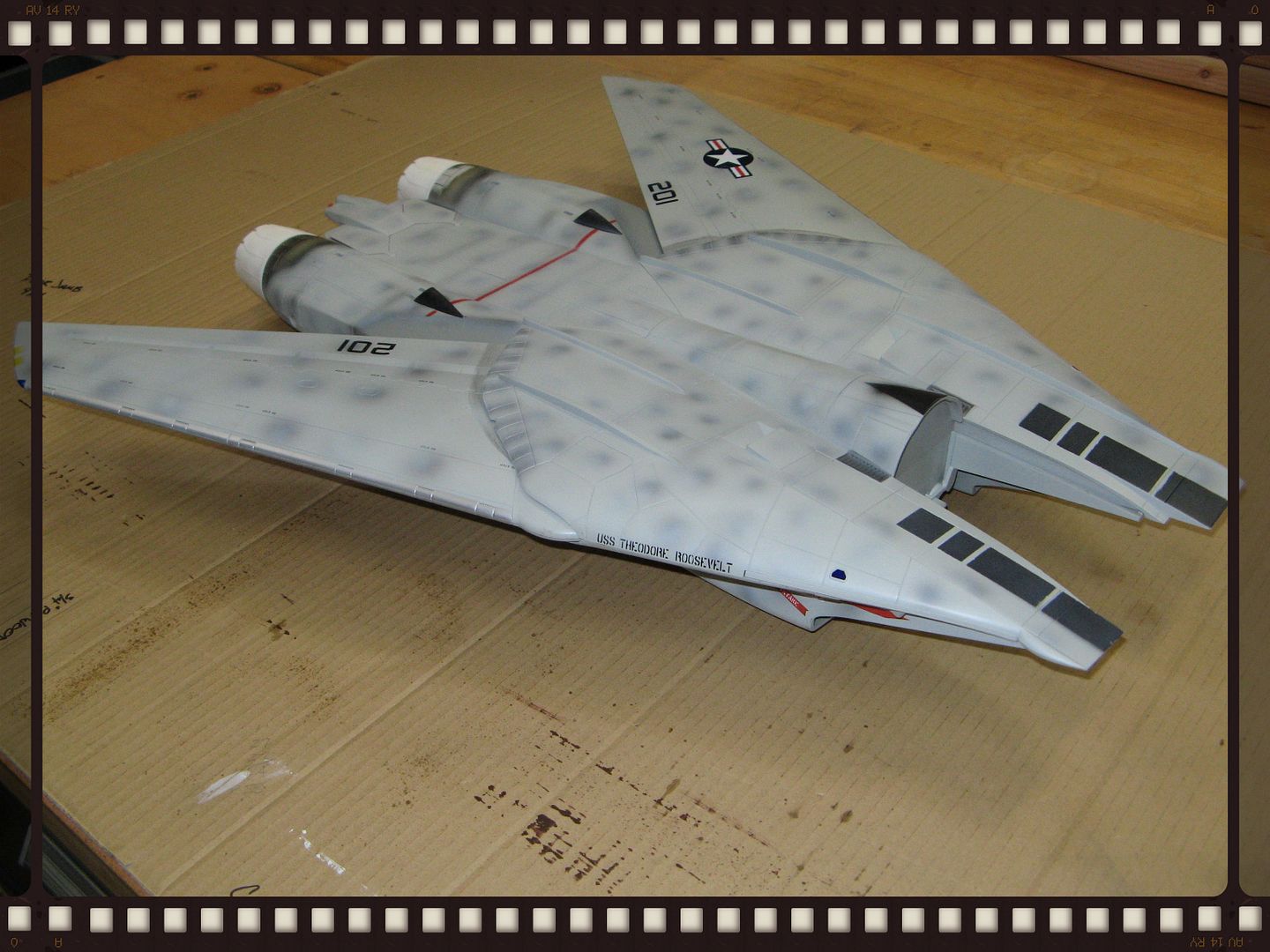 Edited by A-10LOADER, 27 December 2016 - 01:36 AM.