So a bit more progress.
I've roughly blocked in the two rear fuselage halves ready for covering with filler then a lot of sanding to perfect the shape. I'm thinking I might have to put in locating dowels so I can properly clamp the two together when sanding so they as close as I can make them to mirror images. Here's where they're at so far...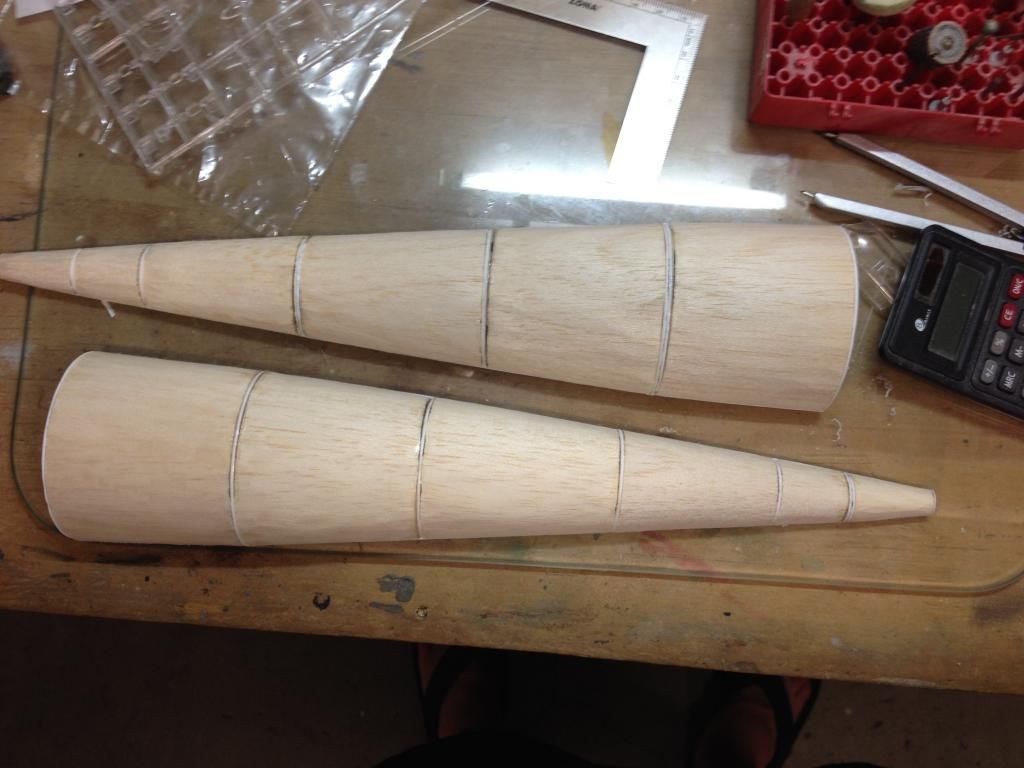 Next I began to work out the proper profile for the front end. Here's where it starts getting tricky and open to a lot of interpretation. I still believe HK's original is a little off in shape, especially around the bottom of the windscreen area as the handful of decent pics of this part show a considerably flatter cross section than the rest of the circular fuselage. Since it's almost impossible to dimension of photos with any accuracy, I made a compromise by comparing the dimensions of the Academy 1/72 B-17C, the Caruna drawings, the good old monogram classic and finally back to the HK base to blend it all in. Here's what I've settled on....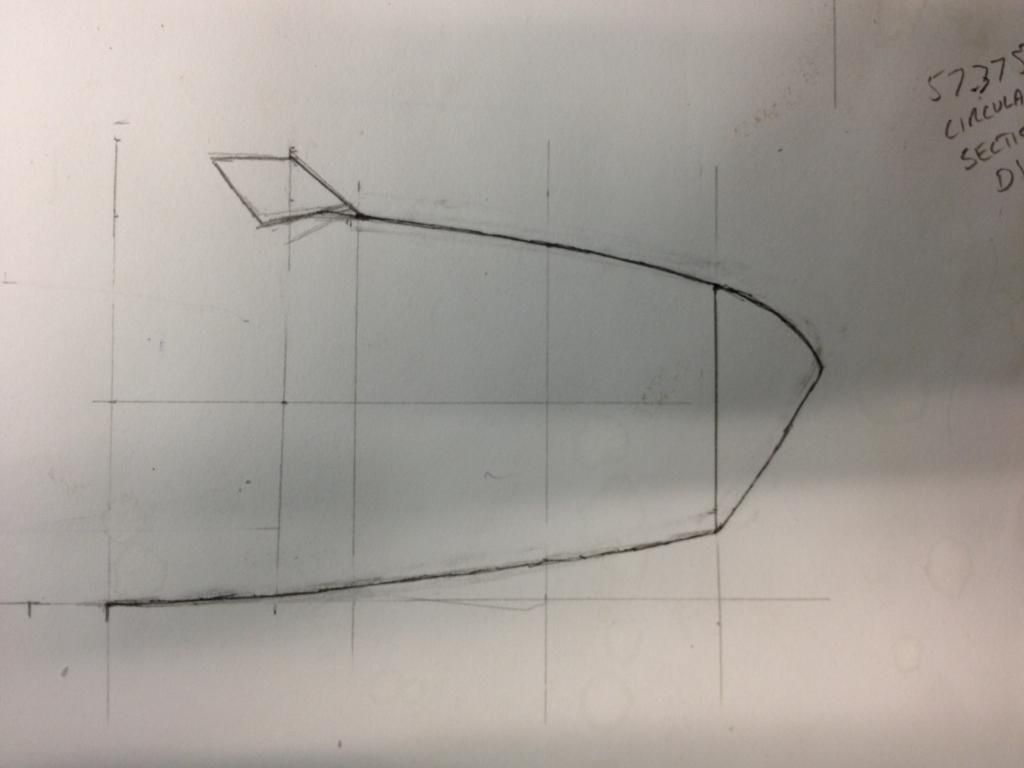 And when you put the fuse up against it...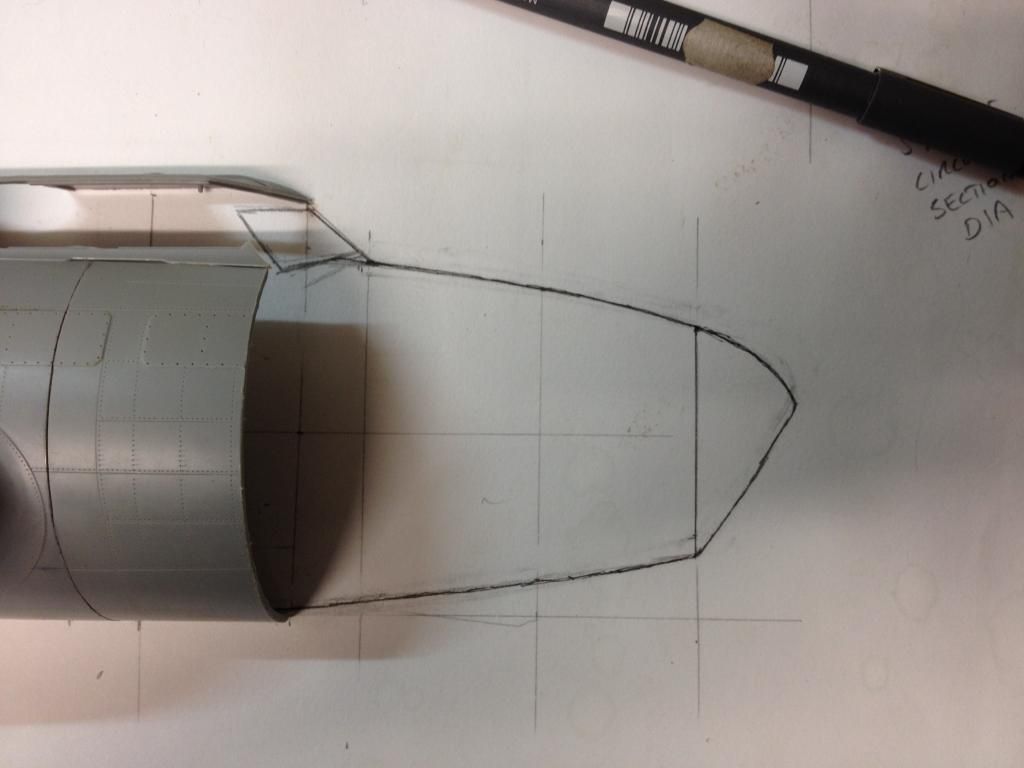 Pretty rough, but I think it will work. The other part that needs addressing is the height of the windscreen, which I feel is too short on the model which again distorts the overall look of the model. When I calculated the dimensions on the various sources I had, they seemed to agree that it should be around 2mm taller, which I think will make a big difference visually...
Sorry, this is a rubbish photo, but you might be able to see how the taller windscreen and shorter cross section come together in relation to the nose of the G.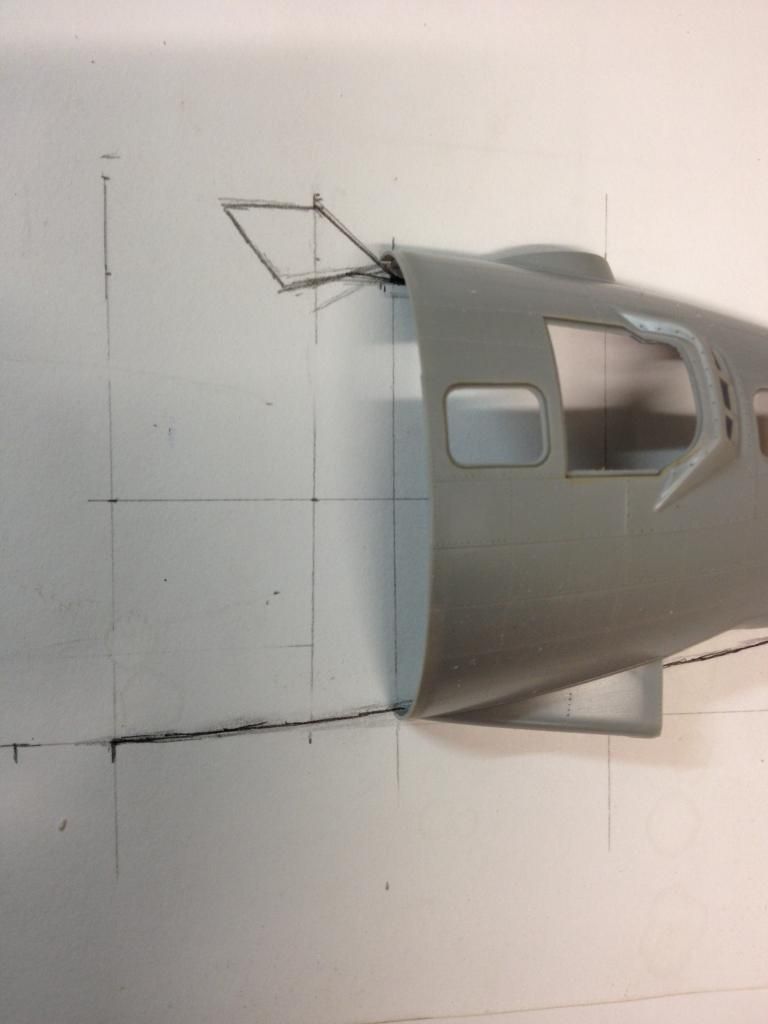 And up the front...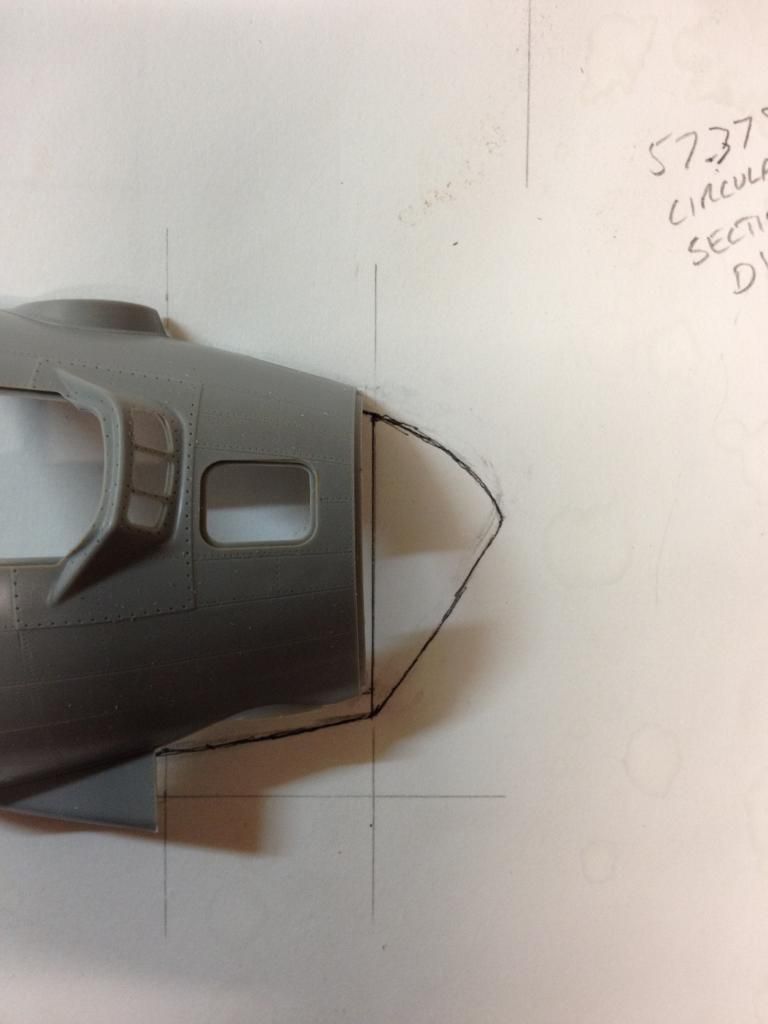 And here's essentially what it will look like overall, hopefully...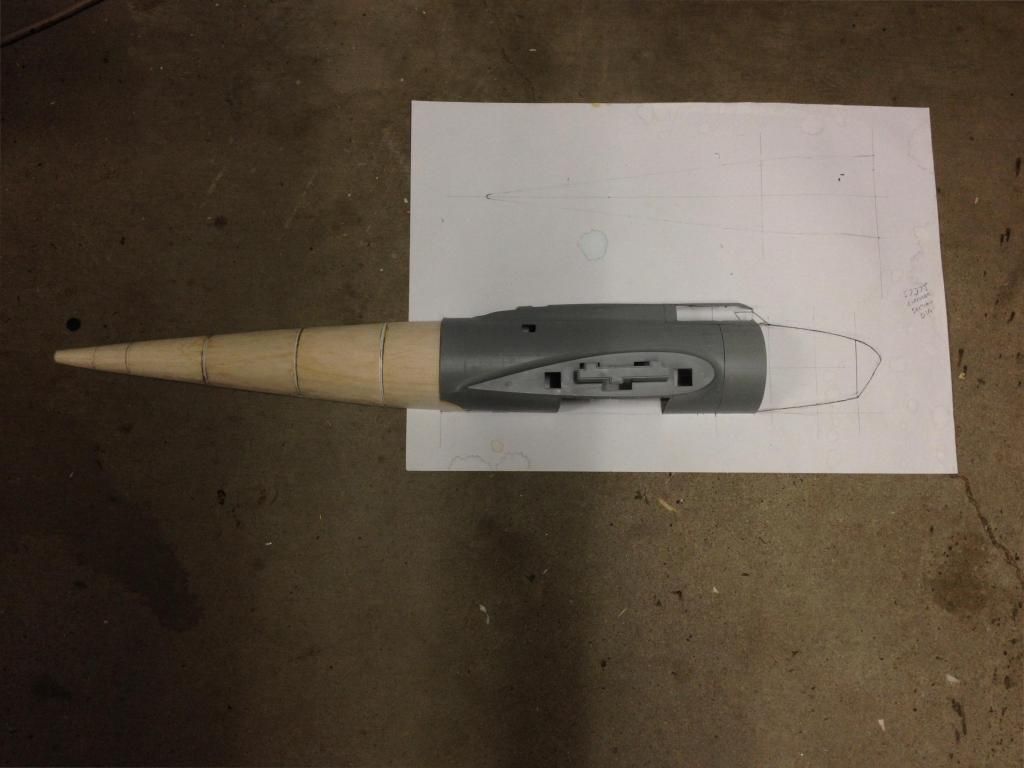 Also, I realised that I was a little overzealous initially with cutting the fuselage and had to reattach part of the fuselage just forward of the wing. No worry, I'm going to redo all the surface detail anyway and I took about 10mm out of the cockpit coaming section as it sits further back behind the engines. While I was in a cutting mood I also made room for the longer cockpit windows on each side....
That's all for now. Hopefully by the end of the weekend I should have the nose and rear fuselage master sections pretty close to being ready to vac form.
Stay tuned...
Craig