I've had quite a bit of spare building time while sorting out the AFV F-16, so I thought it would be best to put to some use on this project.
Originally, the plan had been to do a sort of production line build on a number of Tamiya Spitfire kits at the same time. I figured I would have the paint out and it would just be easier to do them all at once. Castle Bromwich on my workbench. I was going to do an HF VII, FR IX in PRU Pink, an Mk IX as used in the Battle of Britain film, an RCAF FR IX,the PR XI and finally a XIV. I sort of came to my senses and decided that might be a bit too much at once.
So I scaled back and am just doing the PR XI: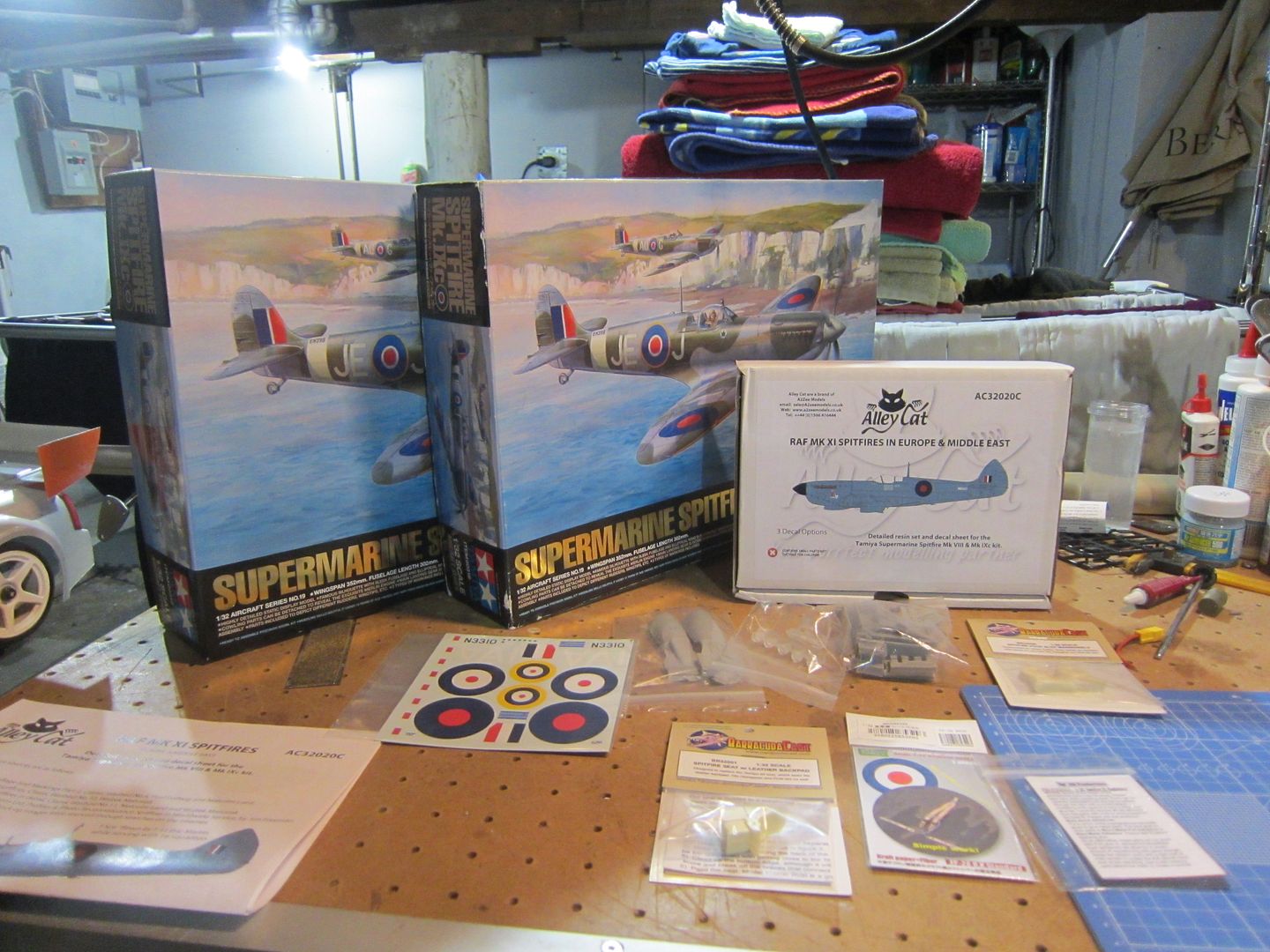 I have two sets of the Ali Cat conversion set so don't worry, I have the correct decals. The MH434 build I'll start in the regulat WiP section.
The first step I did was to start filling in most of the panel lines and all the rivet detail on the wings. I used Mr.Surfacer 500 and a small piece of brass as a putty knife to spread it out as best as I could.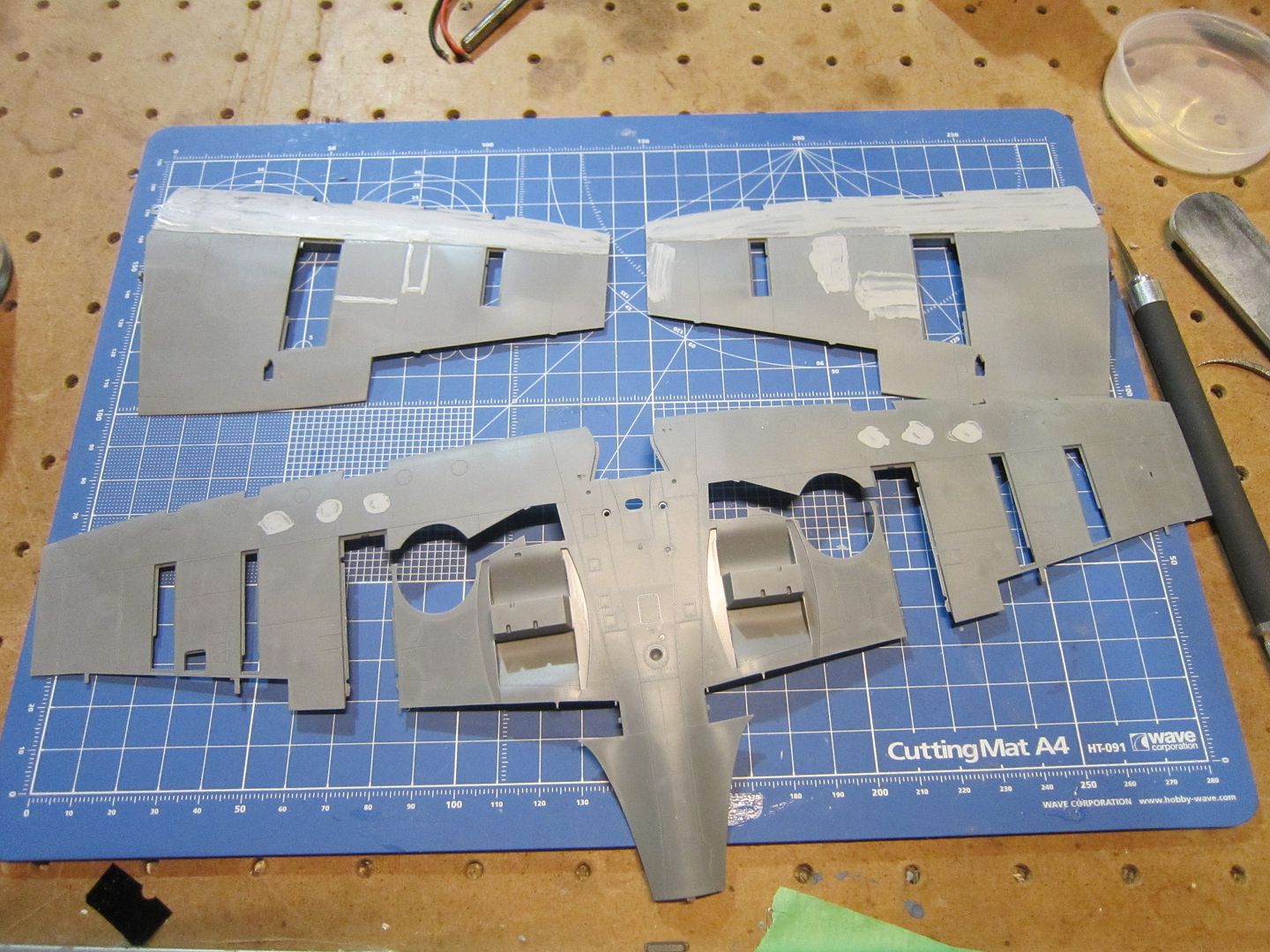 Here's after wet sanding off the excess. Fortunately, there were only a couple of places that needed a second coat.