This F-4J Phantom scheme I wanted for probably 15+ years for myself and finally decided to do it and release it as a simple "low budget" sheet that features only the squadron specific markings. Although VMFA-334 Falcons has been covered before, the falcon insignia in particular was somewhat lacking in any scale until now. Also in order to keep cost down, only one aircraft is covered, although it can be represented either from Vietnam or later in 1969 when -334 were in Japan.

(edit...) Contrary to what I initially planned, included will be national insignia and intake warnings as well as a few other common markings (similar to what was provided on my earlier F-4J VF-143 sheet)

Now in stock.
Price $11.50
Printed by Microscale
www.AOAdecals.com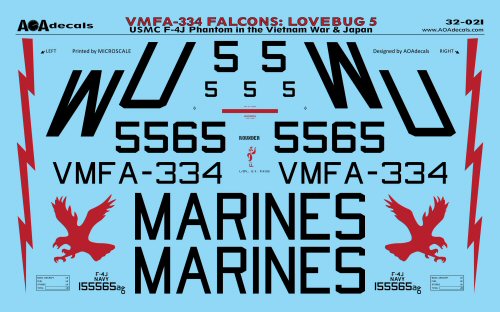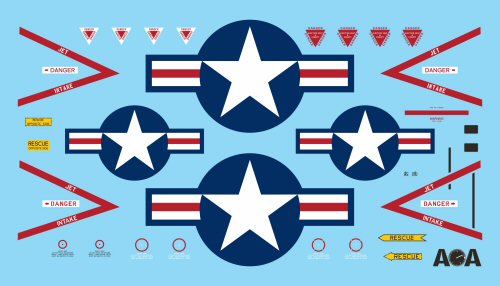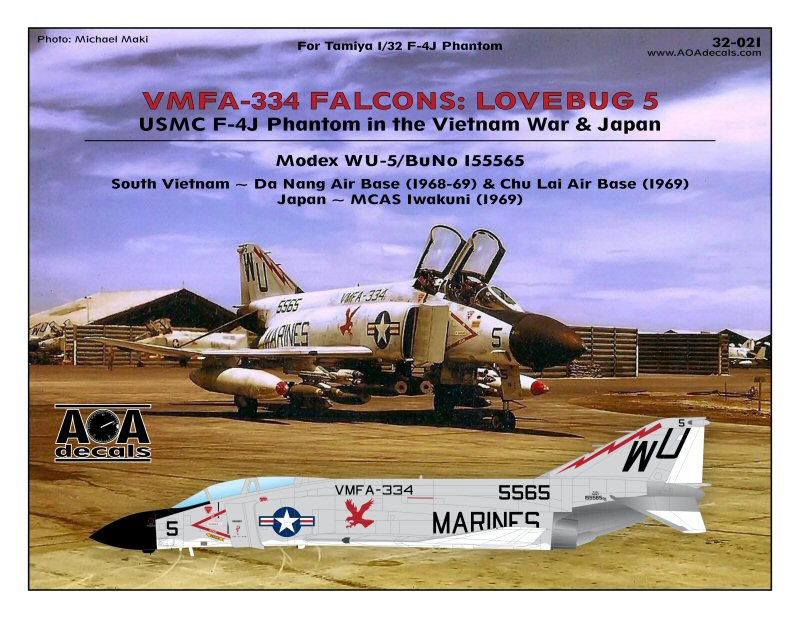 Edited by ziggyfoos, 12 August 2017 - 08:10 PM.