not much visible progress as I mainly worked on both fuselage halves this week.
I sourced the modern bang seat from quickboost so I can now decide which seat to use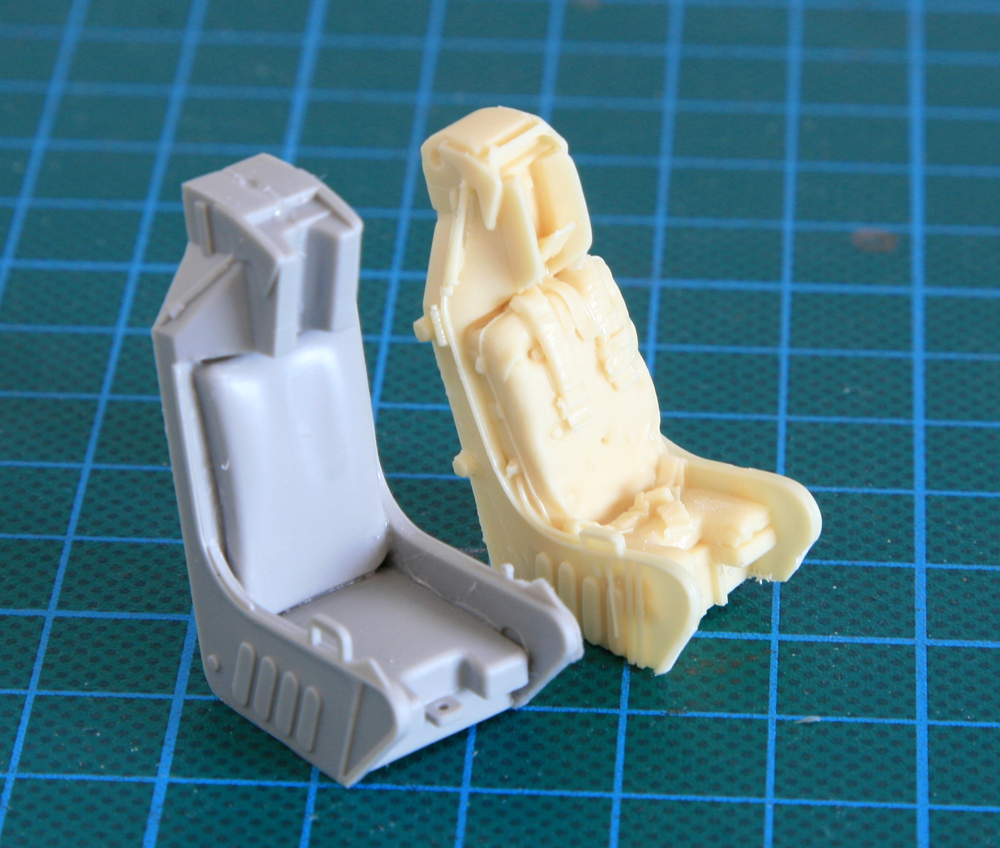 the escapacs, well at least the resin one looks like a escapac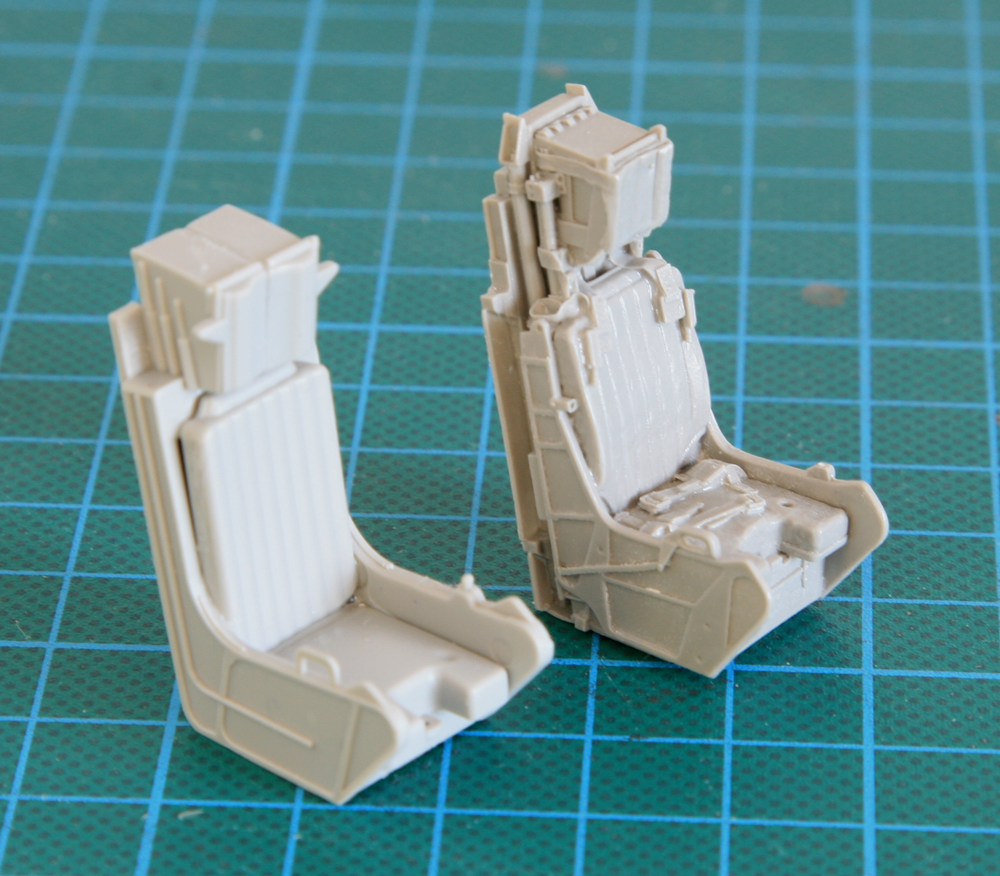 & the stencels (?) I really wonder why the kit's bang seat are often so bad. they must have some kind of agreement between the kit's manufacturer and the aftermarket industry

Well it works !!
The kit instruction doesn't mention the 2 seats but only the stencel - although all parts to build the escapac are available in the box.
Neither of the kit's seat fits the resin pit. They are way too large to get in there. But surprisingly the resin quickboost seat fits perfectly the seat rails, just like the blackbox escapac.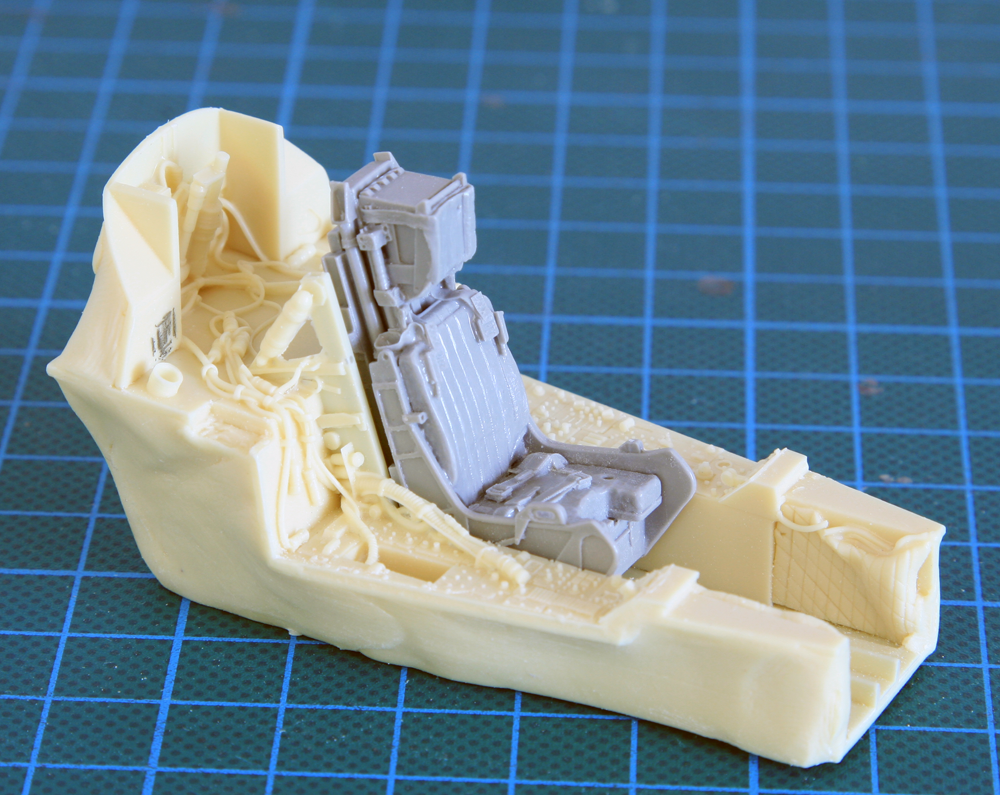 So the final choice is very easy
Edited by red Dog, 21 April 2017 - 03:53 PM.