Thanks for the kind comments fellas. Well, where did
that
2 weeks go? Hardly any time at all for modelling leading up to Christmas, but I've finally been able to put in some time. The deadline for this build has shifted several times already, and it looks like I'm going to fail my latest one - to finish it before year's end. I should get it done by the end of the weekend though.
Anyway, here she is with my tragically ham-fisted pre-shading: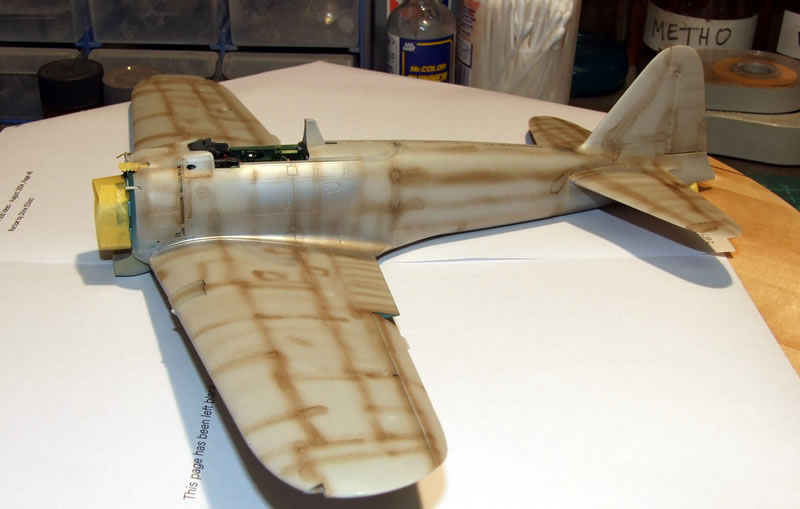 I've been experimenting with using airbrushed oil paints for pre-shading - in this case, Raw Umber. The mistake I made was to over-thin it, so it ran and splattered a bit. I will say though, that if you get the thinning ratio right, standard artist's oils airbrush as well as any other type of paint.
Here's the undersides painted with Tamiya XF-71: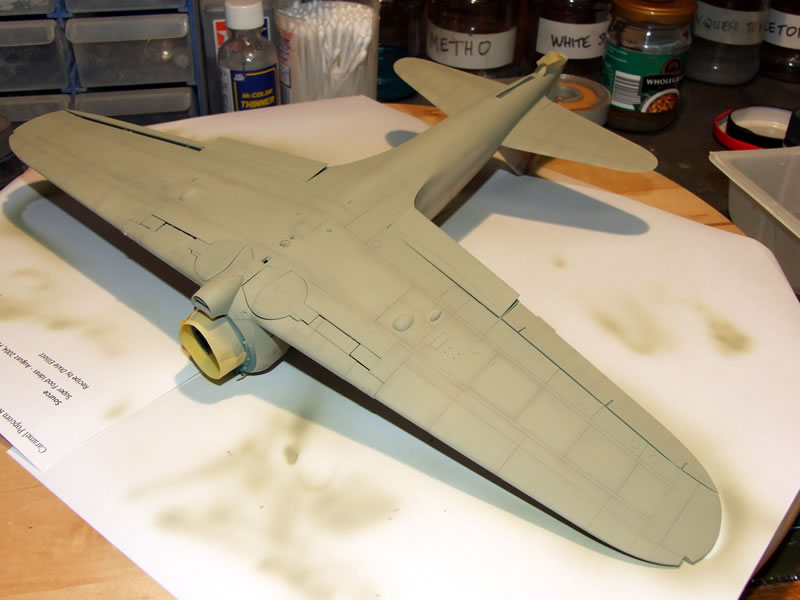 I'm not entirely convinced by this colour, as it looks too close to RAF Sky to me, but it'll certainly do. Japanese WW2 colours are easily as vexed and contentious as their Luftwaffe counterparts.
More soon!
Kev